Use up those extra croissants and make up a batch of baked croissant french toast. Made even better with Nutella!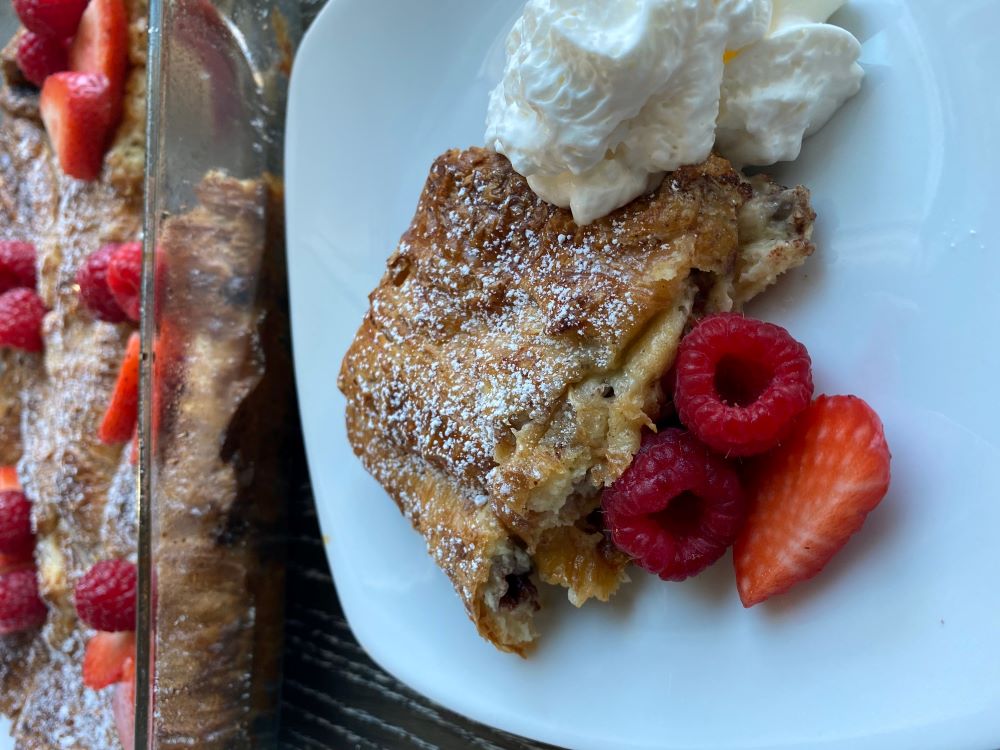 Ever have extra croissants that you can't seem to finish? We don't have croissants often but on the occasions that we do, I feel compelled to buy those giant packs. This is the perfect way to use them up and enjoy a delicious breakfast at the same time.
Baked croissant French toast is one of those things that you can put together ahead of time and then just stick it in the oven to bake. This is great for Christmas breakfast so you can spend the time with loved ones rather than slaving over a hot stove first thing in the morning.
I'm of the strong belief that Nutella just makes everything better. The chocolate and hazelnut combination are just too good to resist. If you don't have the same love for it as I do though, feel free to leave it out. The dish will still be delicious. The Nutella just takes it over the top.
I sliced the croissants in half and spread a layer of Nutella before sandwiching them back up. I then cut each croissant in half before dipping it into an egg and sugar mixture.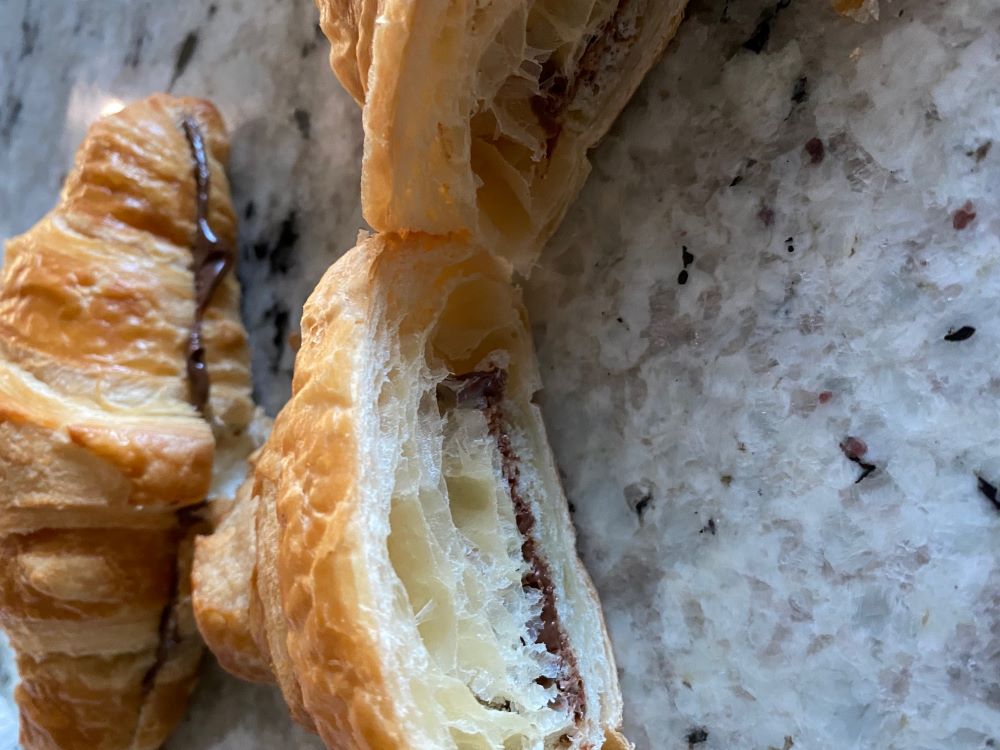 Once the croissants were placed in a butter dish, I poured the remaining egg mixture on top. How much of the liquid the croissants absorb is based on how long you let the dish sit in the fridge for before baking. If you just leave the dish in the fridge for half an hour, there will still be liquid but not to worry, it will bake up just fine.
Dust the baked french toast with icing sugar and serve with berries and whipped cream.
Looking for more Christmas morning breakfast ideas? Click here.