These 2-ingredient Ritz Rolo treats are easy and fun and perfect for the holidays!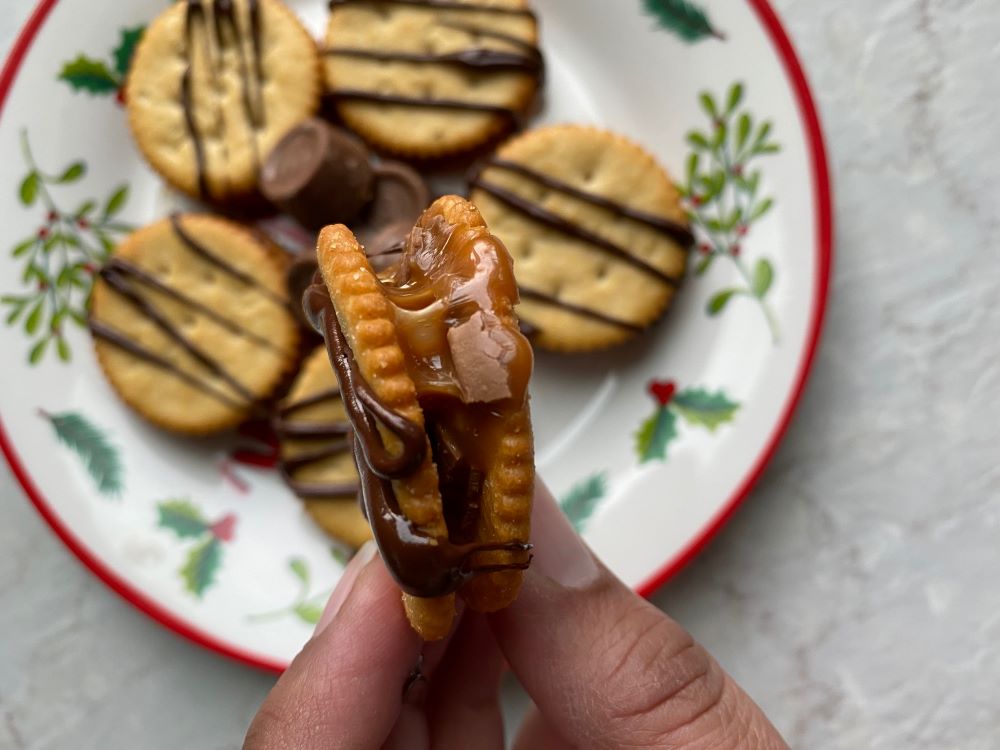 I never knew that crackers and chocolate made a great combination until I made Christmas Crack a few years ago. The saltiness of the crackers paired with the sweet chocolate work so well together. That works with these Ritz Rolo Treats as well. Crackers aren't just for cheese!
Melted chocolate and caramel from the Rolo chocolates sandwiched between the salty Ritz crackers are just too good. These little treats take minutes and are so so easy. They make the perfect treats to enjoy at Christmas, either for yourself or to share with loved ones. People may be skeptical at the combination but once they take one bite, they will be hooked!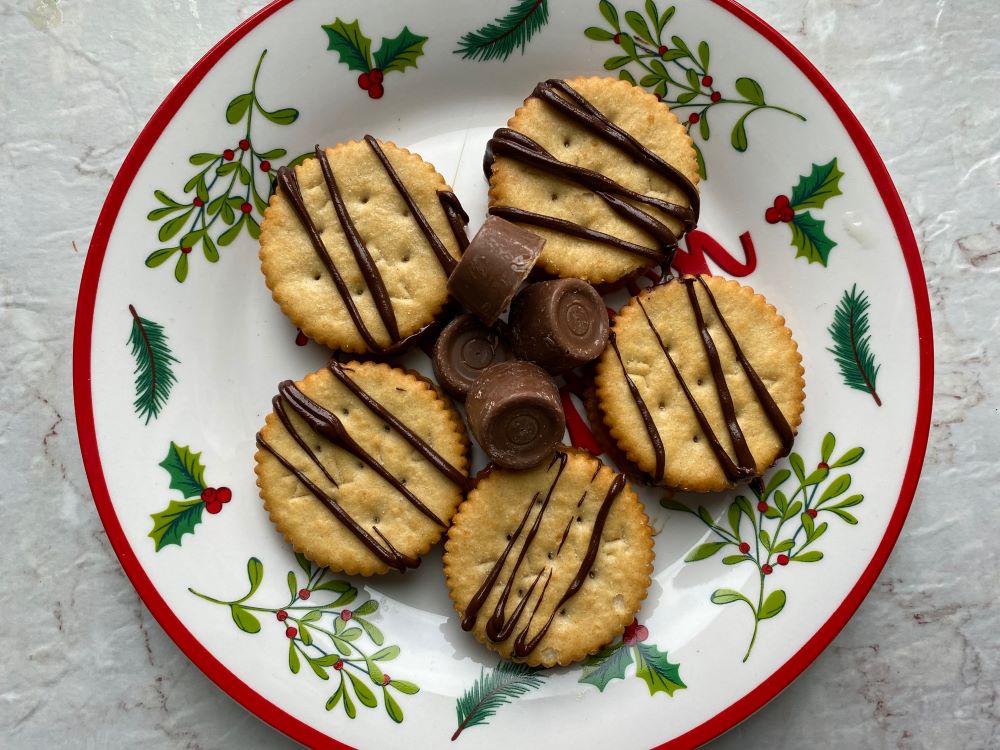 You basically need 2 ingredients – Ritz crackers and Rolo chocolate. If you want to do a drizzle on the top, some chocolate that you can melt would be needed as well.
Place some crackers on a baking sheet. Add one chocolate on top of each cracker and place in a 350 degree oven until the chocolates just start to melt. Take them out of the oven and place another cracker on top, squishing the two crackers together.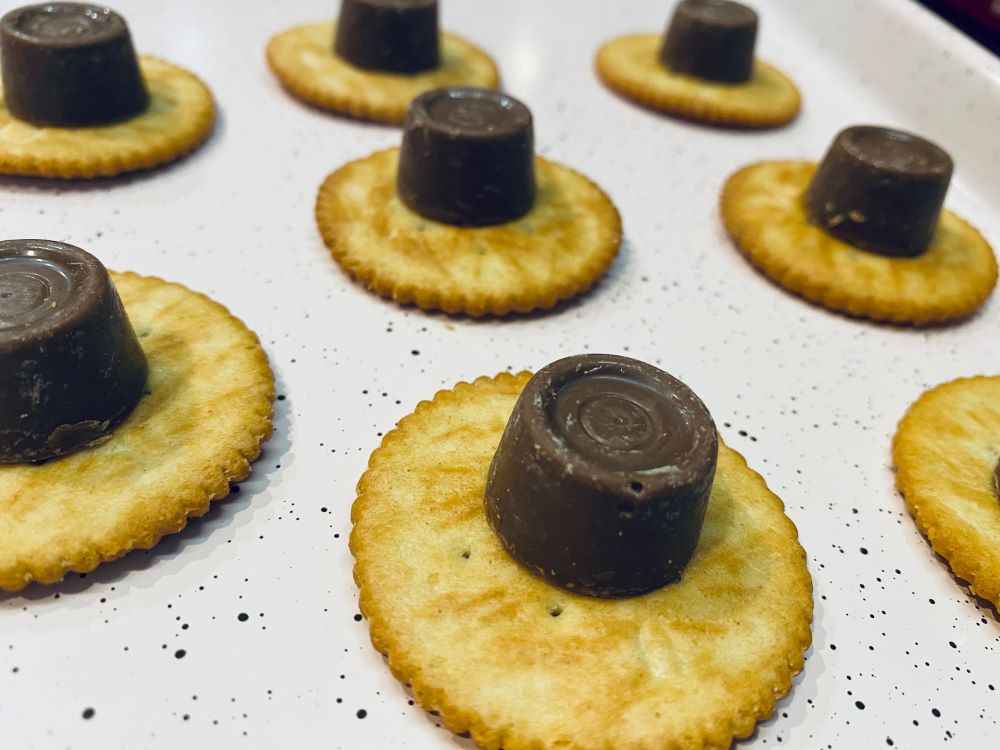 For the drizzle, I just put some chocolate chips into a sandwich bag and microwaved it in 30 second intervals until it's melted enough to squeeze through the tip of the bag.