You just need a couple things to make your hot chocolate super cute for the holidays with these marshmallow snowmen!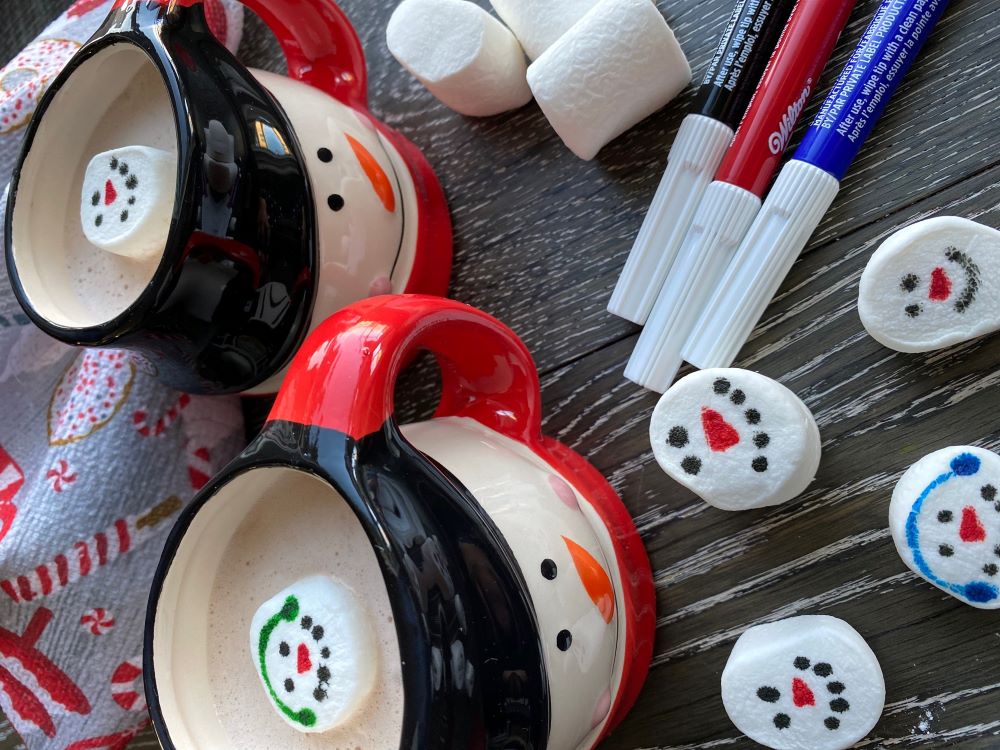 One thing that is a regular around here in the winter months is hot chocolate. Comforting and cozy, its a delicious staple during the cold.
Make your hot chocolate a whole lot cuter with these marshmallow snowmen. You just need two things – large marshmallows and edible markers.
I just cut the large marshmallows in half so they aren't as tall and then draw a snowman face on them. Just let them float on top of your hot chocolate for a cute, fun drink.
This is a fun activity for the kids. A gentle reminder, or a few, that you can only use the edible markers might be in order but it's fun for them to create and then enjoy.
Try these with this Nutella Hot Chocolate.