Light and fluffy, these apple and ricotta fritters are studded with chunks of sweet Cosmic Crisp apples. Perfect with a scoop or two of ice cream.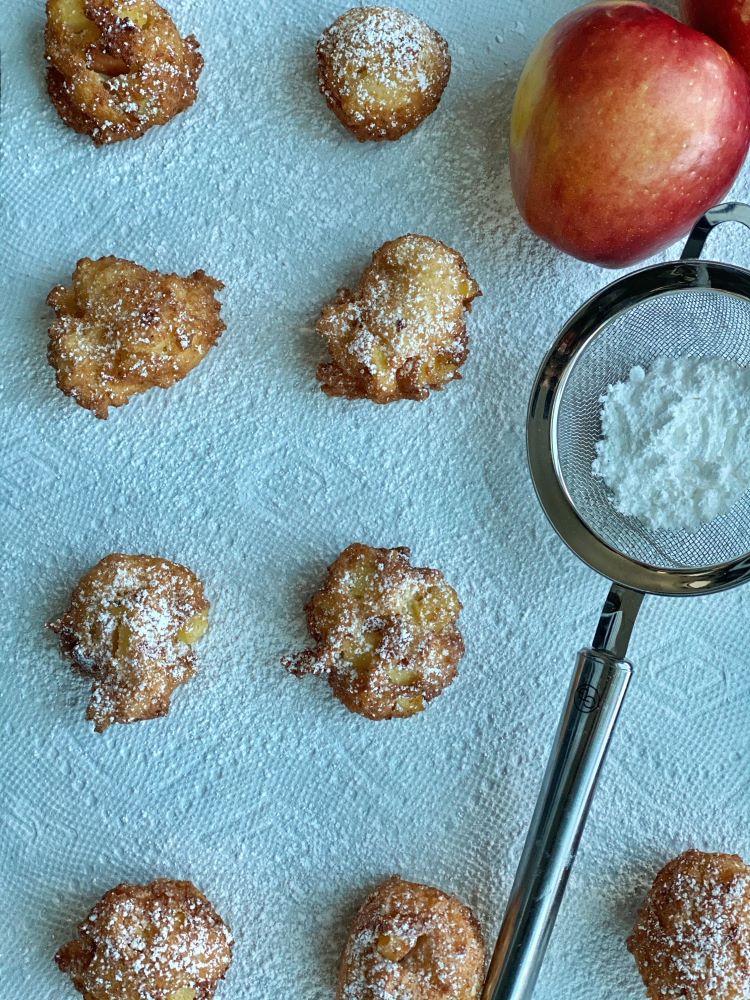 Disclaimer – This is a sponsored post. All thoughts and opinions are my own.
If you're looking for a way to win over anyone in your life, these fritters will do it. With a taste of comforting apple pie, these babies are fried until golden and then sprinkled with icing sugar. No need to wait for the dough to rise, the dough is made quickly and can be used right away. So when the craving hits, you are good to go.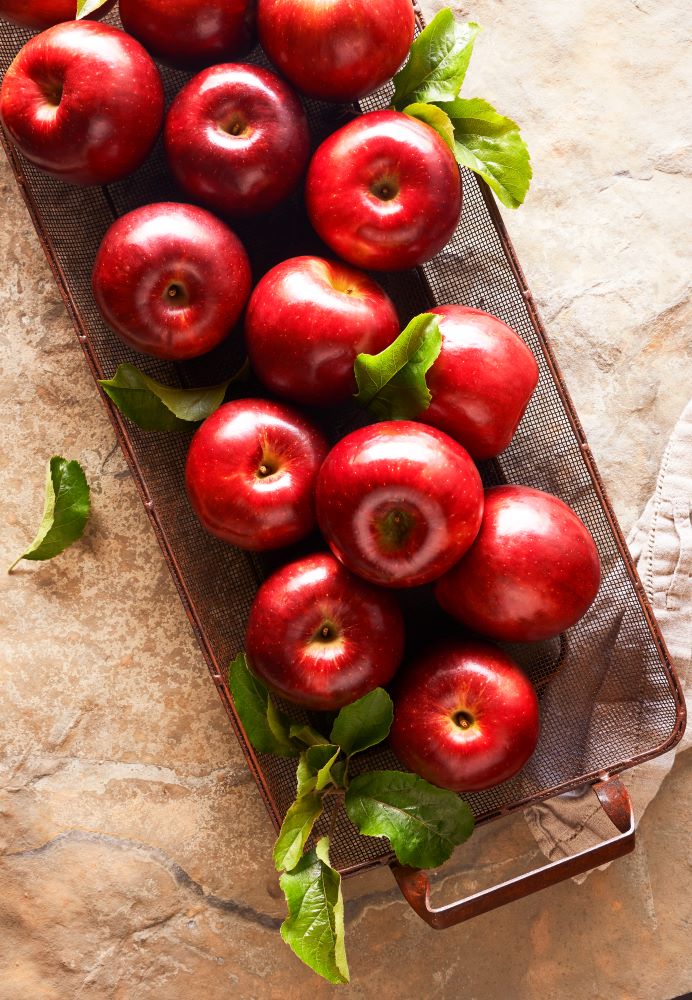 The apples used in these fritters are the new Cosmic Crisp Washington state apples. The apples were twenty years in the making and are crispier and sweeter than other varieties. They are a cross between 'Enterprise' and 'Honeycrisp'. It's exciting to see how the science of breeding and the art of imagination results in a most delicious apple. The name says it all – these apples are nice and crisp. Cosmic Crisps orchard-grown in Washington State, near the Columbia River where days are warm and nights are cool. The apples have a Canadian connection – the creator is a retired professor living in Kelowna!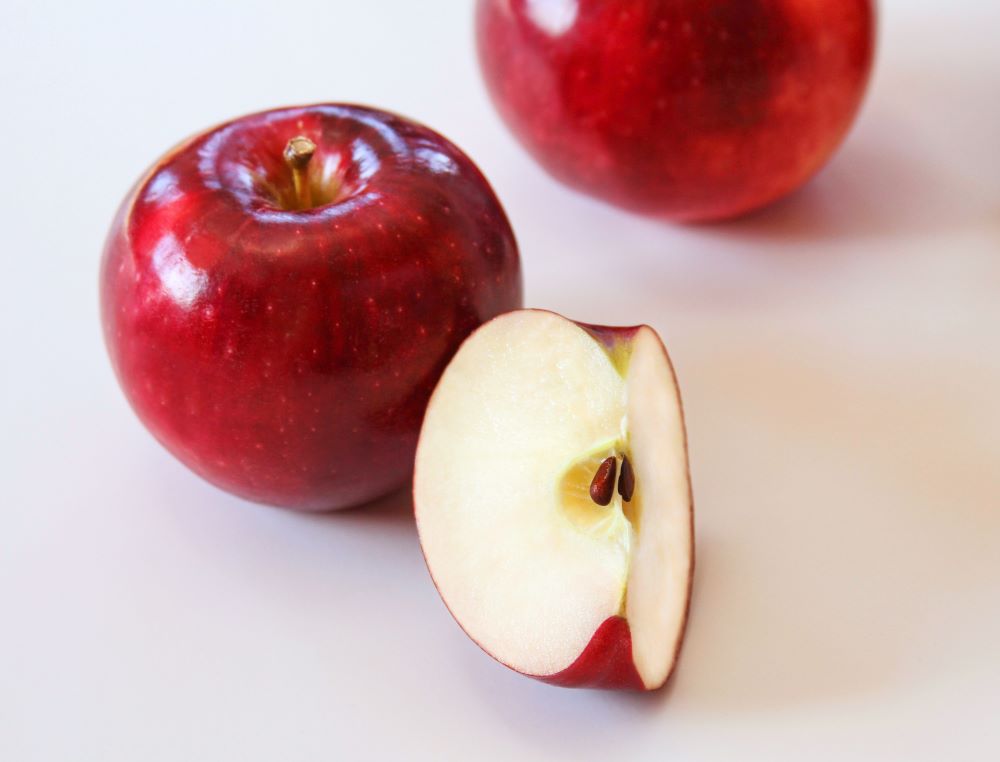 Cosmic Crisp apples are sweet, large and juicy with a firm and crisp texture. The best part is they are naturally slow to brown. This is huge for us for when the kids leave their apple snacks around to finish later. No browning means they are more likely to eat it.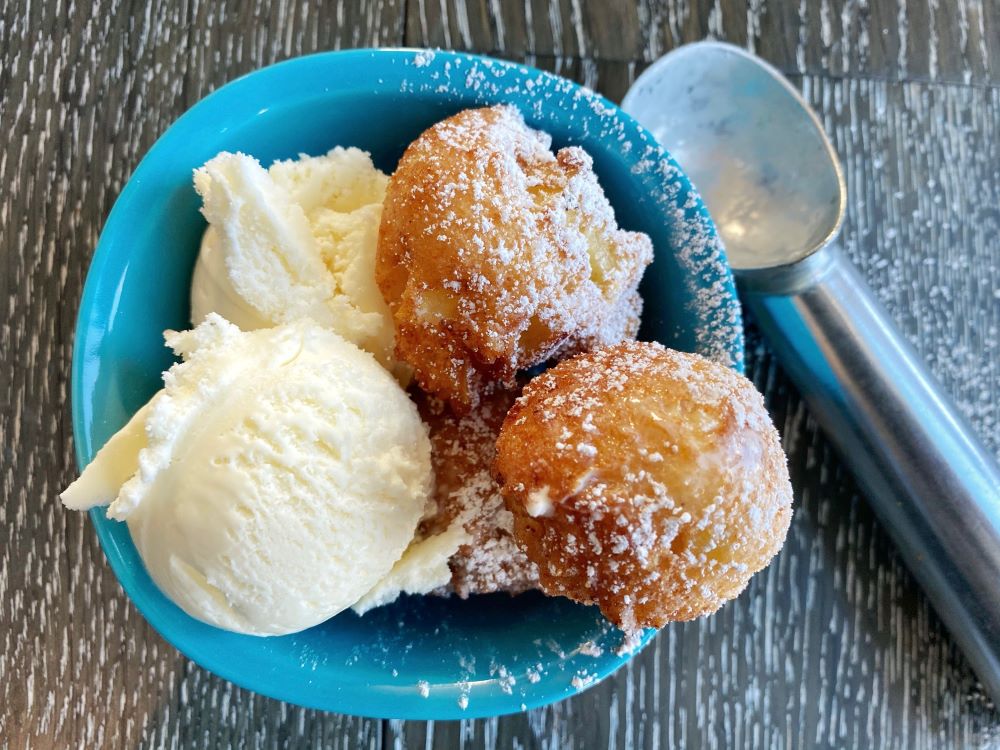 No need for anything fancy to make these fritters. Just mix the dry ingredients in one bowl, wet in another and combine. The apples come in last, scattered throughout the dough. I use a cookie scoop to form the same size balls that are quickly fried in a pot of oil.
While these fritters are crisp and golden on the outside, they are fluffy on the inside with crispy chunks of the delicious Cosmic Crisps. Serve it with a couple scoops of ice cream and you've got yourself an amazing dessert.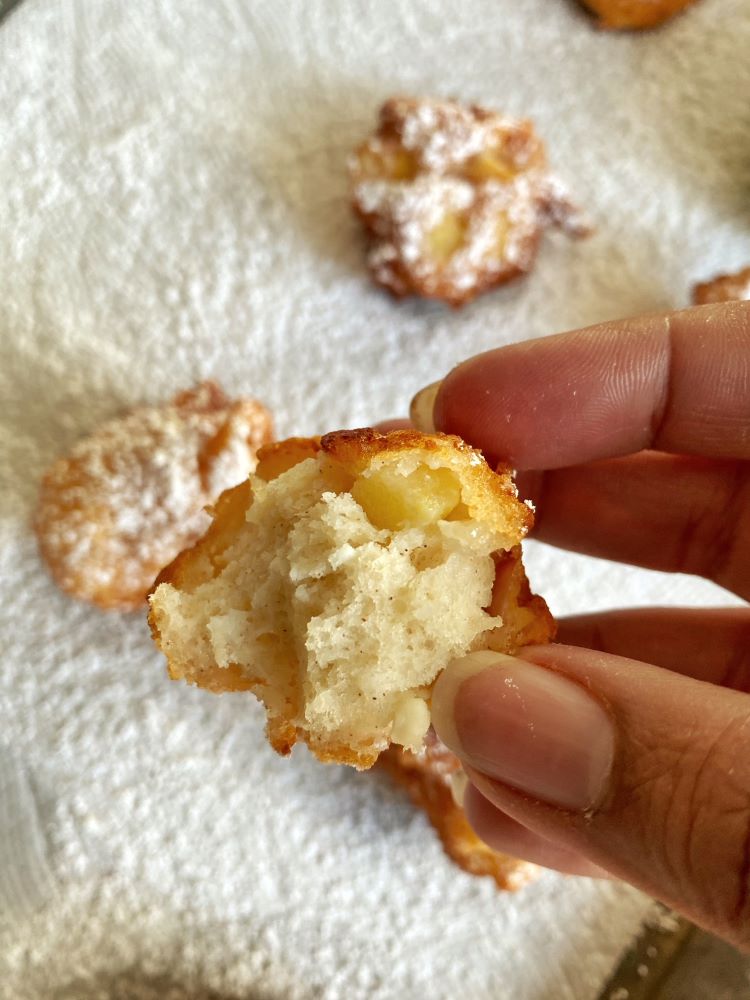 Cosmic Crisp Apple and Ricotta Fritters
Ingredients
2 Cosmic Crisp apples, chopped
1 ½ cup ricotta cheese
2 eggs
1 cup flour
¼ cup sugar
2 tsp baking powder
½ tsp cinnamon
salt, pinch
icing sugar
Instructions
In a large bowl, combine the flour, sugar, baking powder, cinnamon and salt.
In another bowl, combine the ricotta cheese with the eggs.
Add the egg mixture to the flour mixture until well combined.
Add the chopped apples to the dough until the apples are incorporated.
Heat oil in a pot on medium heat to 350 degrees.
Using a 1.5" cookie scoop, drop the batter into the oil until it turns golden.
Sprinkle the balls with icing sugar while they are still warm.
Makes approximately 40 fritters.
7.8.1.2
158
https://foodmamma.com/2021/01/cosmic-crisp-apple-and-ricotta-fritters/