Make saucy wontons with store bought wontons in a gingery sauce. Makes a very quick lunch or dinner.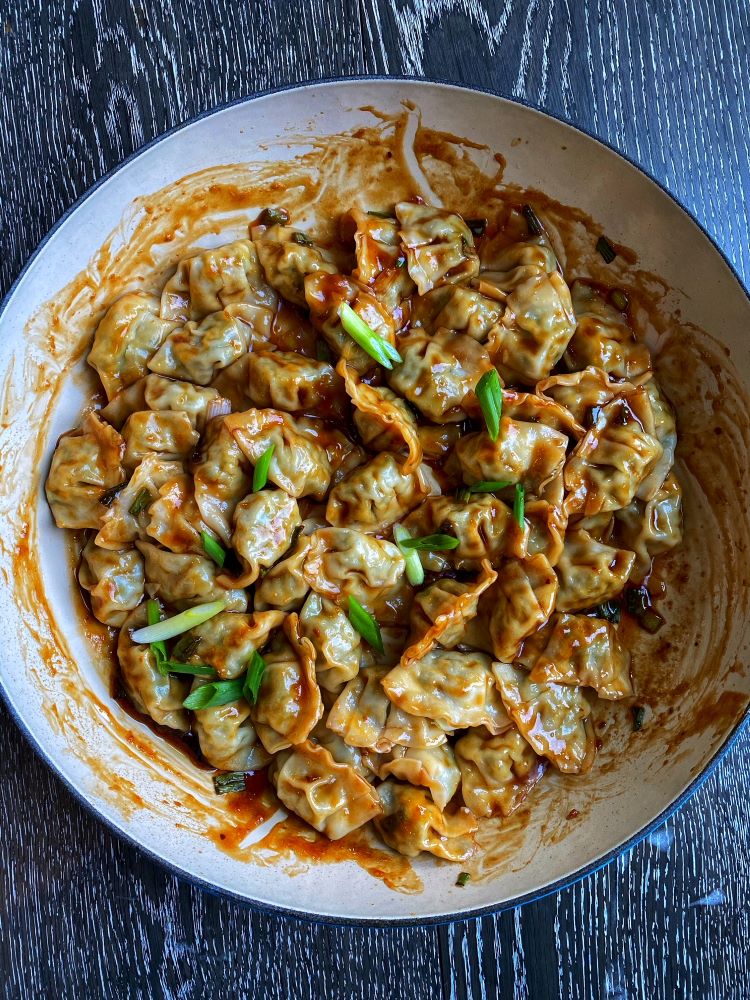 With the kids being home schooled, quick and hot lunches are needed around here. One of our favourite quick meals are these saucy wontons. We keep our freezer stocked with our favourite mini chicken wontons from Costco. We love these as is with some chili oil but sometimes we take it up a notch with this soy ginger sauce.
When we have the time, we make our own wontons but life is busy so having wontons in the freezer is so handy!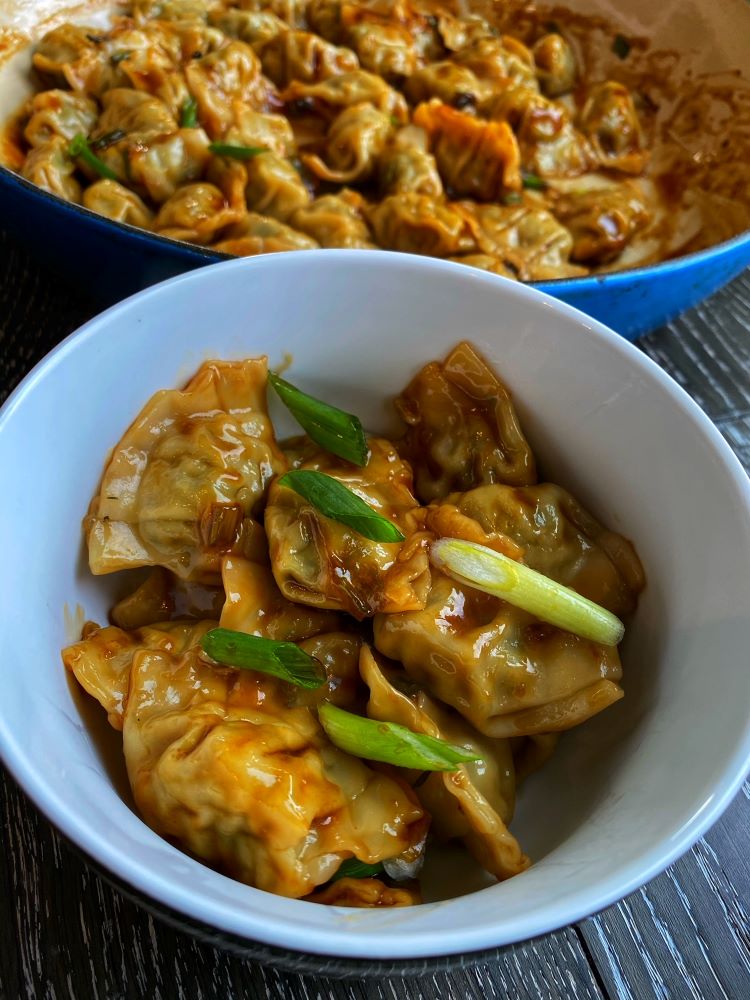 While the wontons are boiling, I make up the sauce with kitchen pantry items – soy sauce, rice vinegar, sesame oil and sugar. I like to thicken the sauce with corn starch and the resulting thick sauce coats the wontons nicely
Of course, if you have some green onions in your fridge, definitely add them. They add a little bit of fresh to this saucy dish.
Click here to see how it's made.
Ingredients
1/2 cup soy sauce
1 TB rice vinegar
1 tsp sesame oil
2 tsp minced ginger
2 TB sugar
3 green onions, chopped
1 TB corn starch
chili flakes
water
cooked wontons
Instructions
In a pan, combine the soy sauce, rice vinegar, sesame oil, minced ginger and sugar.
Let it come to a boil.
Add the green onions and chili flakes.
In a bowl, combine the corn starch with some water and add it to the soy mixture.
Once the sauce has thickened, add your cooked wontons.
Garnish with green onions.
7.8.1.2
159
https://foodmamma.com/2021/01/saucy-wontons/
Pin Me!