Feeling snackish? This Apple Salsa is a little bit of sweet and a little bit of spicy and features delicious Cosmic Crisp Apples.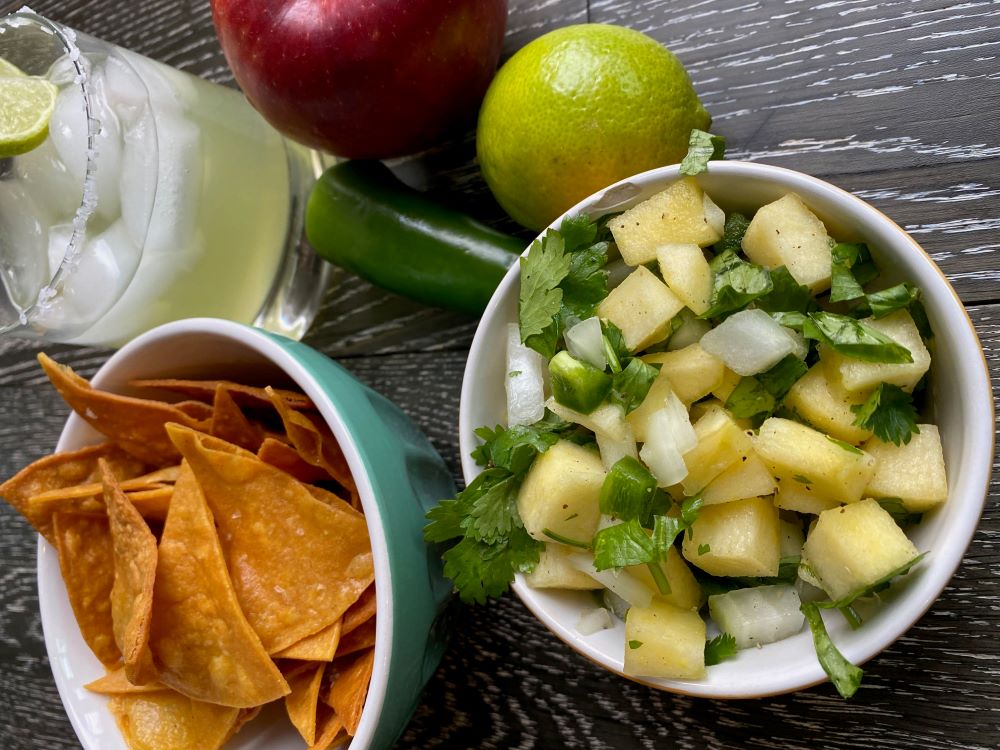 Disclaimer – This is a sponsored post. All thoughts and opinions are my own.
Apples are a staple in our house. The kids may not agree on the types of fruit that they will eat but they both enjoy apples and eat them happily. There is currently a brand new apple variety in store, after 20 years in development – The Cosmic Crisp.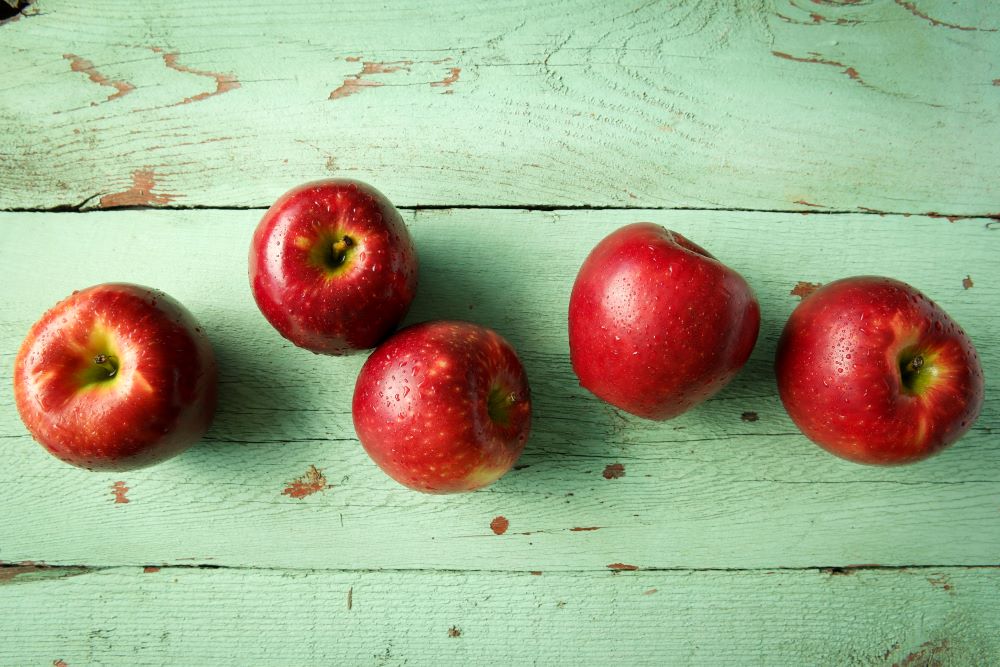 Cosmic Crisp® Washington State apples are crispier and sweeter than other varieties, and naturally slow to brown. Cosmic Crisps were classically bred at Washington State University and are non-GMO. 
The apples are a cross between the 'Enterprise' and 'Honeycrisp'. Cosmic Crisp apples are sweet, large and juicy with a firm and crisp texture. They are naturally slow to brown making them the perfect apple to use in this apple salsa.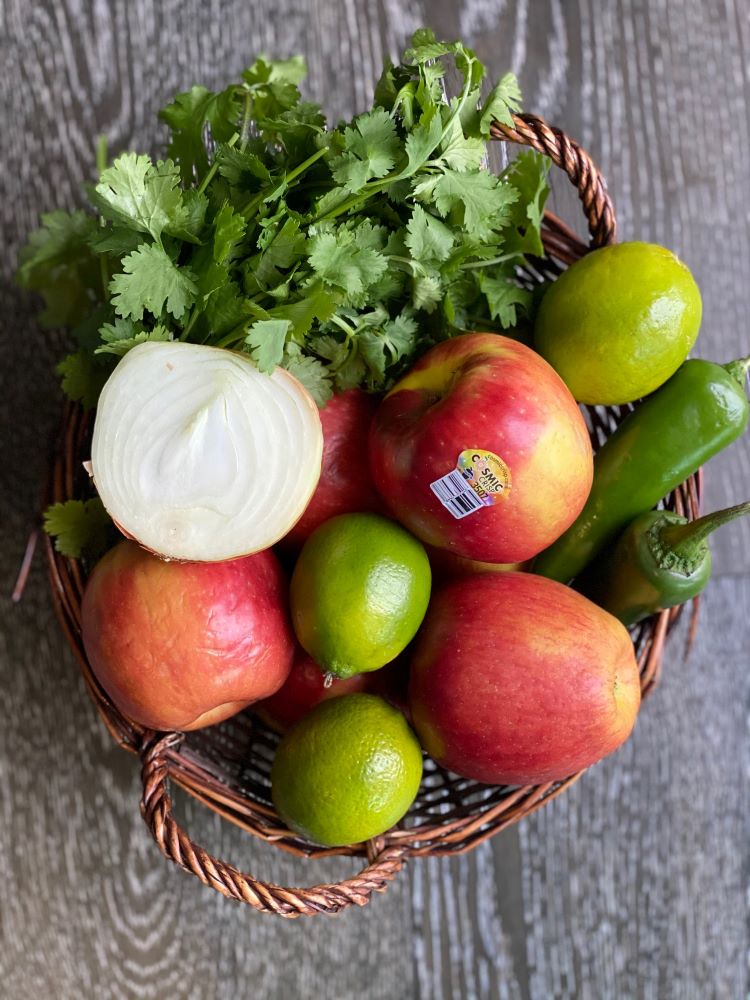 Chips and salsa are always a welcome snack around here. Crunchy chips with spicy salsa – who can resist? We substituted tomatoes for these delicious apples and the result was a tasty, refreshing salsa. The salsa was gone so fast, another batch needed to be made!
This dish is super easy to make. Chopping the fruit and vegetables is pretty much all the effort it takes. After that, you just dump it all together and season to taste. This batch has one jalapeno but if you love the heat, add as much as you can handle.
Since the apples are slow to brown, this salsa can last for a while, still looking and tasting fresh. It's perfect for scooping with tortilla chips but also goes great on tacos.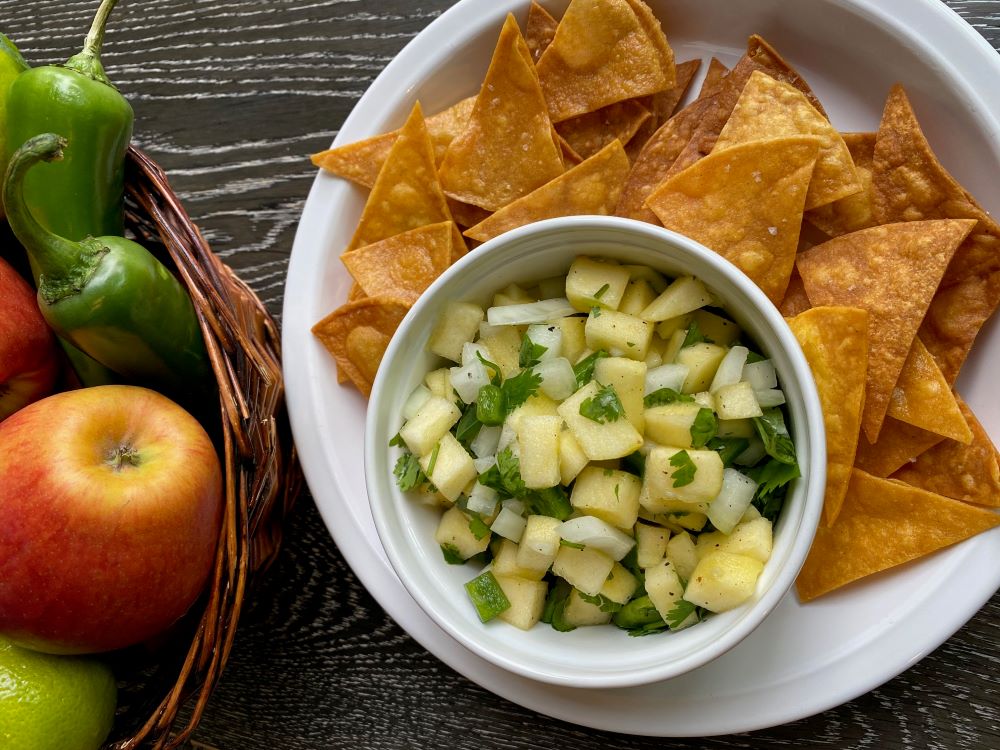 Ingredients
2 Cosmic Crisp apples, peeled and chopped
1 medium onion, chopped
1 jalapeno, chopped
1 cup cilantro, chopped
¼ cup lime juice
salt
pepper
Instructions
Place all the ingredients into a bowl and mix well.
Season to taste.
7.8.1.2
157
https://foodmamma.com/2021/01/cosmic-crisp-apple-salsa/