This Biscoff Cake is made with only 3 ingredients, using everyone's favourite airline cookies. Light, fragrant and moist, you're going to want to try this.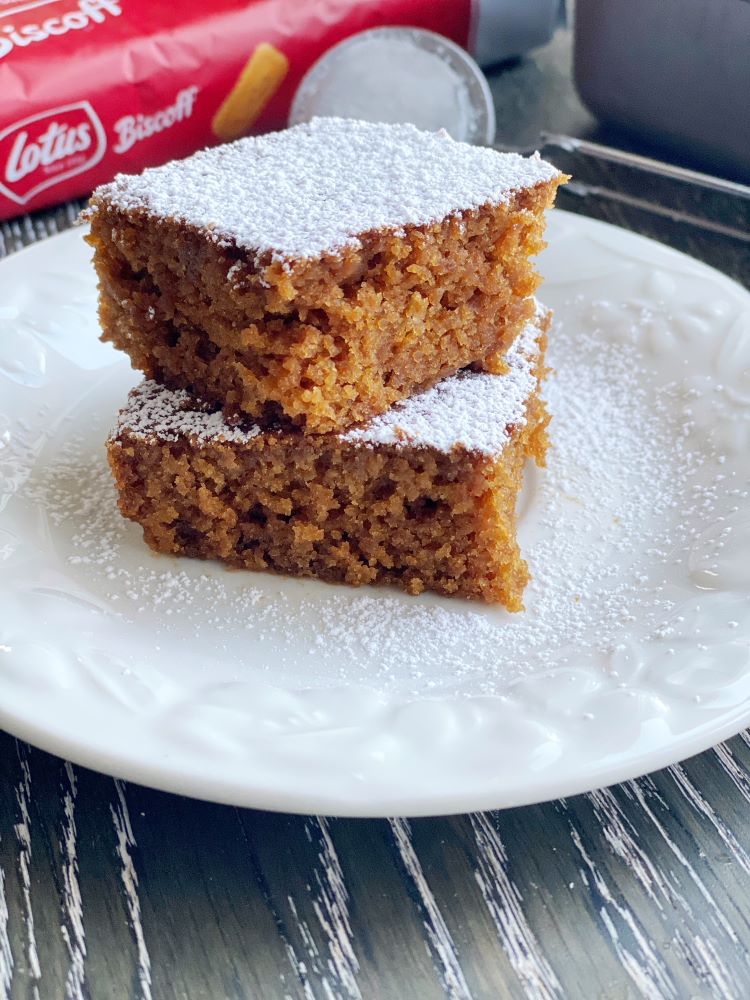 This post has affiliate links.
I don't think I have met anyone that doesn't like Biscoff cookies. They are always a fave when travelling and they are perfect for a tea break. Thin, light, crispy and spiced just enough.
Baking that only requires a handful of ingredients is my favourite. It usually means there's minimal effort to get to some delicious goodness. It also means that it is a great recipe for the kids to get involved in. This cake has only 3 ingredients! 4 if you want to sprinkle icing sugar on top.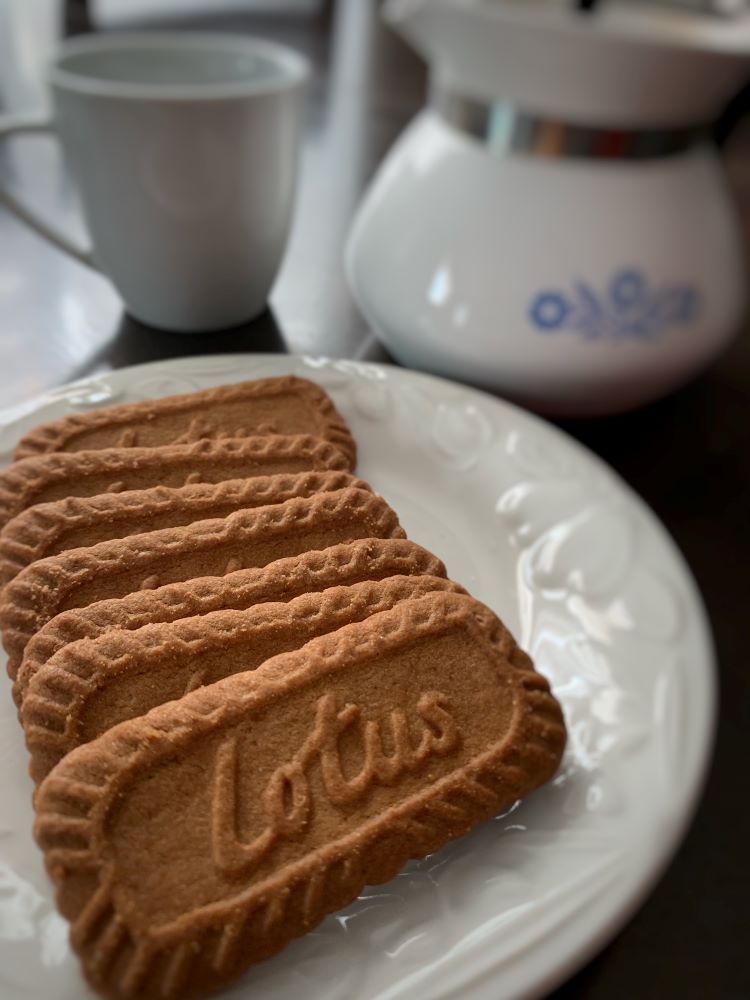 Cookies, baking powder, milk. That's it. Seriously. Just add your cookies to a food processor and blitz until the cookies are finely crushed. Alternatively, you can add the cookies to a plastic bag and pound it with a rolling pin or a pan. The perfect activity when you're having a bad day.
Add your crushed cookies to a bowl, add baking powder to make the cake rise and warm milk to create a batter. Add the batter to a greased 8″ x 8″ pan and bake for 15 minutes.
This cake is not super thick. If you're looking for a higher cake, it's best to add this to a loaf pan or double the recipe and keep it in the same pan. The size was reminiscent of 2-ingredient Nutella brownies.
This cake is easy and tasty and can satisfy any craving in less than 30 minutes. Enjoy!
Ingredients
1 - 250g package of Biscoff cookies
2 tsp baking powder
1 1/4 cup warm milk
icing sugar (optional)
Instructions
Place the cookies in a food processor until finely crushed. If you don't have a food processor, place the cookies in a plastic bag and crush the cookies with a rolling pin or a pan.
Place the crushed cookies in a bowl and add the baking powder.
Warm the milk in the microwave for about 40 seconds and add to the cookie mixture.
Grease an 8"x 8" pan and place the batter in the pan.
Bake at 350 degrees for 15 minutes.
Once the cake has cooled, sprinkle with icing sugar. Enjoy!
7.8.1.2
168
https://foodmamma.com/2021/04/biscoff-cake/