These bresaola bundles are filled with Organic Washington Apples and creamy cheese. They make a delicious snack and look great on a charcuterie board.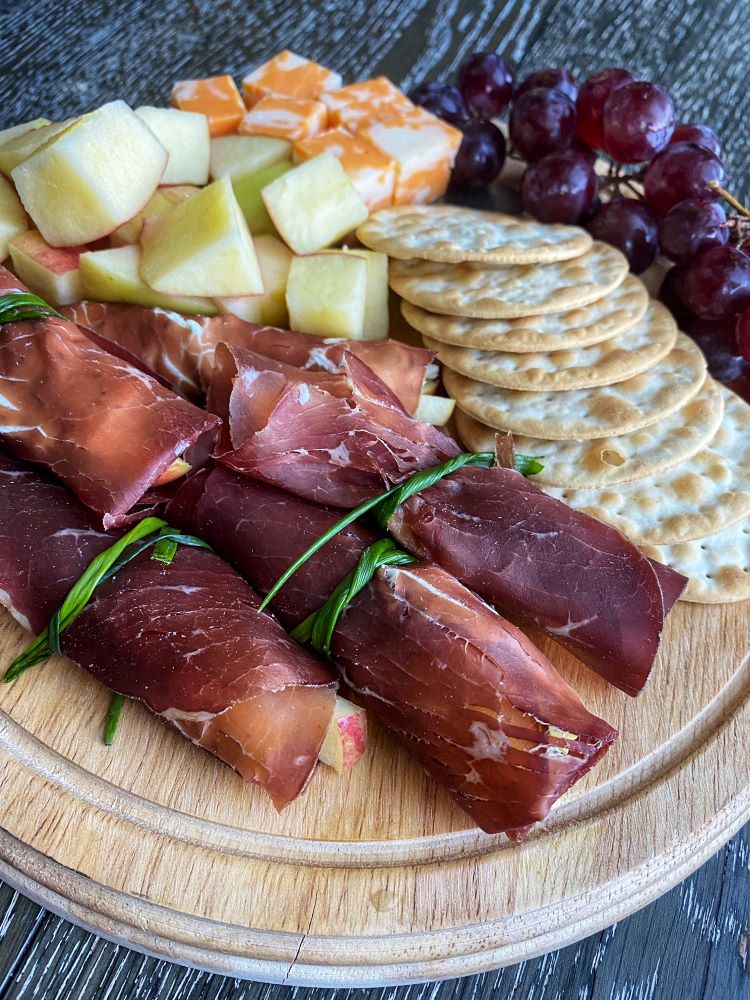 Disclaimer – This is a sponsored post. All thoughts and opinions are my own.
Apples are a staple around here. It's one fruit that both kids eat willingly every day and I love that they are a source of fibre and Vitamin C. One medium apple is 72 calories and it makes the perfect snack.
Washington State is known as one of the premier apple-growing areas in the world and the growing conditions make Washington the finest place to grow organic apples. Each organic Washington apple is picked by hand and they are available in every key variety.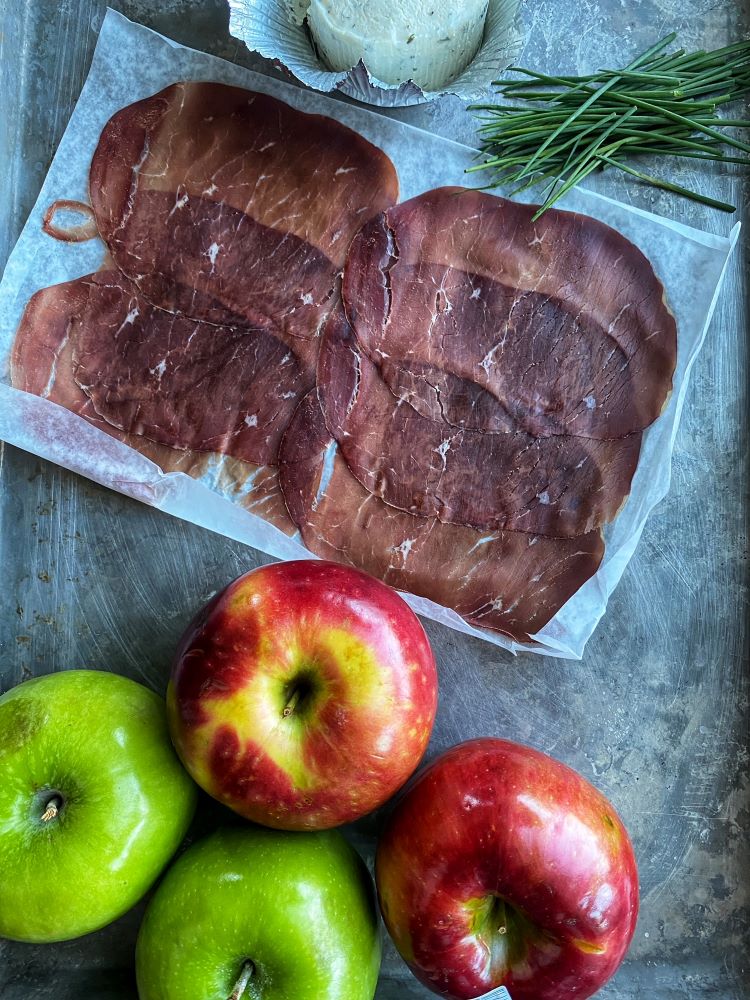 Washington Organics are perfect for making these bresaola bundles. The great thing about this recipe is you can use your favourite variety. From Cosmic Crisp to Granny Smith, any one of your favourite Organic Washinton apples will work in these bundles.
These bundles are easy to assemble. You start with thin slices of bresaola. Bresaola is air-dried, salted beef. It doesn't have a strong flavour profile so it works well when paired with other flavours – like an arugula salad or with cheese and apples.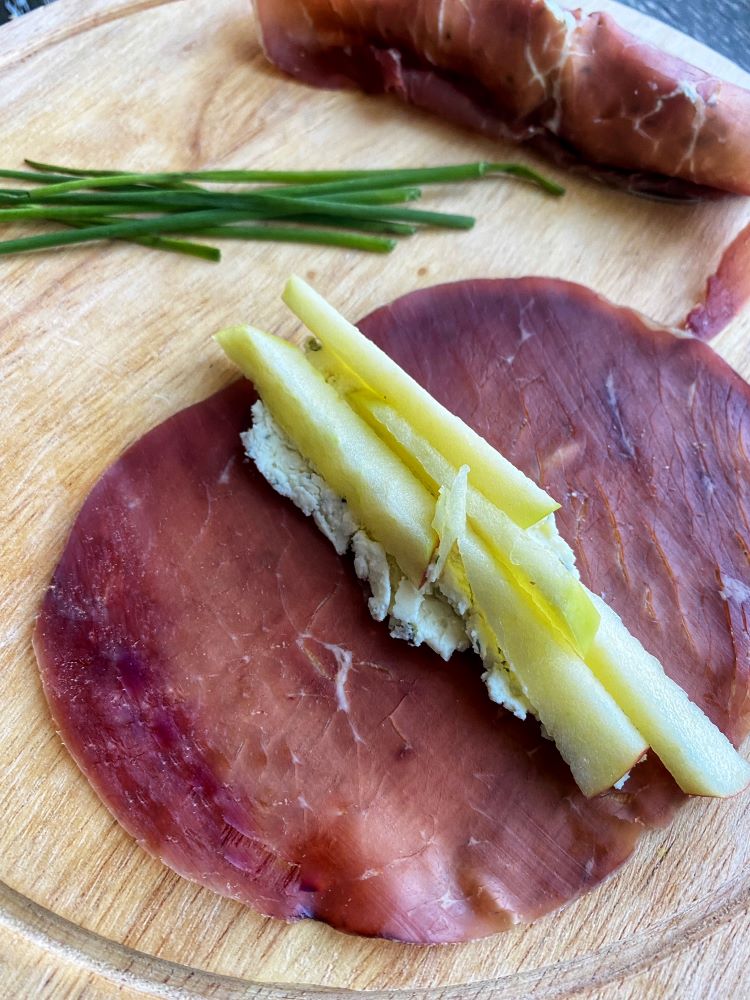 These bundles are easy to assemble! In the middle of the beef, add a layer of soft cheese. I love using Boursin with this but a flavoured cream cheese works well. The soft cheese is then topped with apple matchsticks and tied together with chives. The salty beef, creamy garlicky cheese and sweet crunchy apples make the perfect bite! The flavours, the textures – so yum!
I love a good charcuterie and these bundles make the perfect addition. Just add some fruit, like apple chunks and grapes, crackers and cheese. Easy, peasy.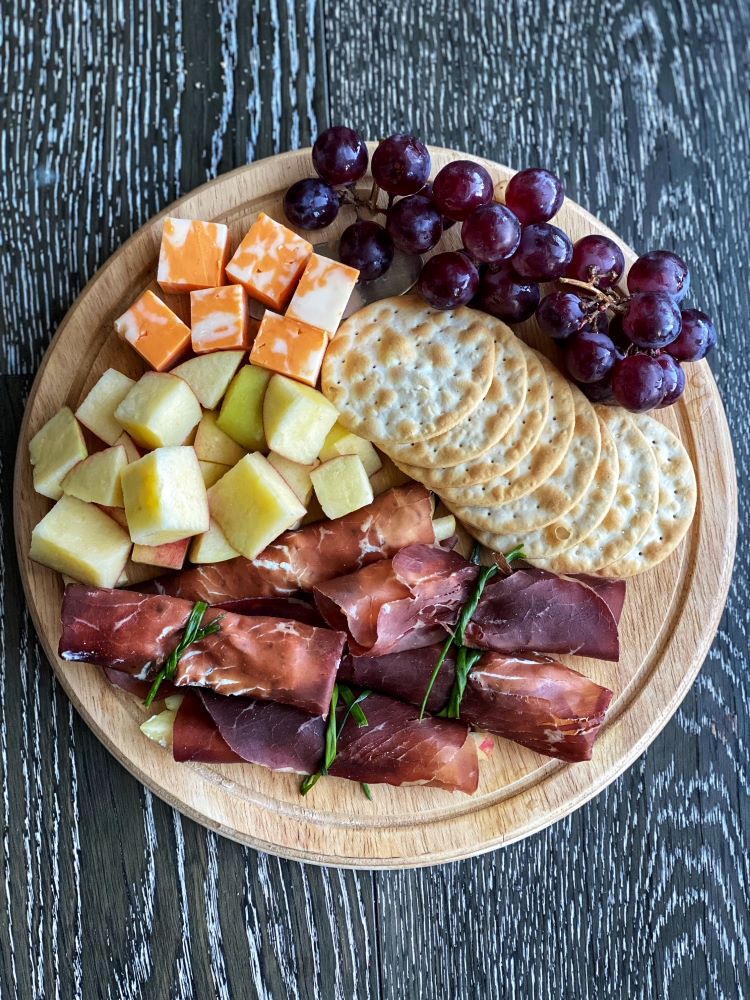 Bresaola Bundles with Cheese and Organic Washington Apples
Ingredients
Bresaola, sliced thin
Boursin or Herb Cream Cheese
Organic Washington Apples, sliced into matchsticks
Chives
Instructions
Spread the cheese in the centre of the slice of beef.
Top with the matchstick apples.
Make a roll and tie with chives.
7.8.1.2
167
https://foodmamma.com/2021/04/bresaola-bundles-with-washington-apples/