A simple and delicious bresaola salad. Light and fresh and yum.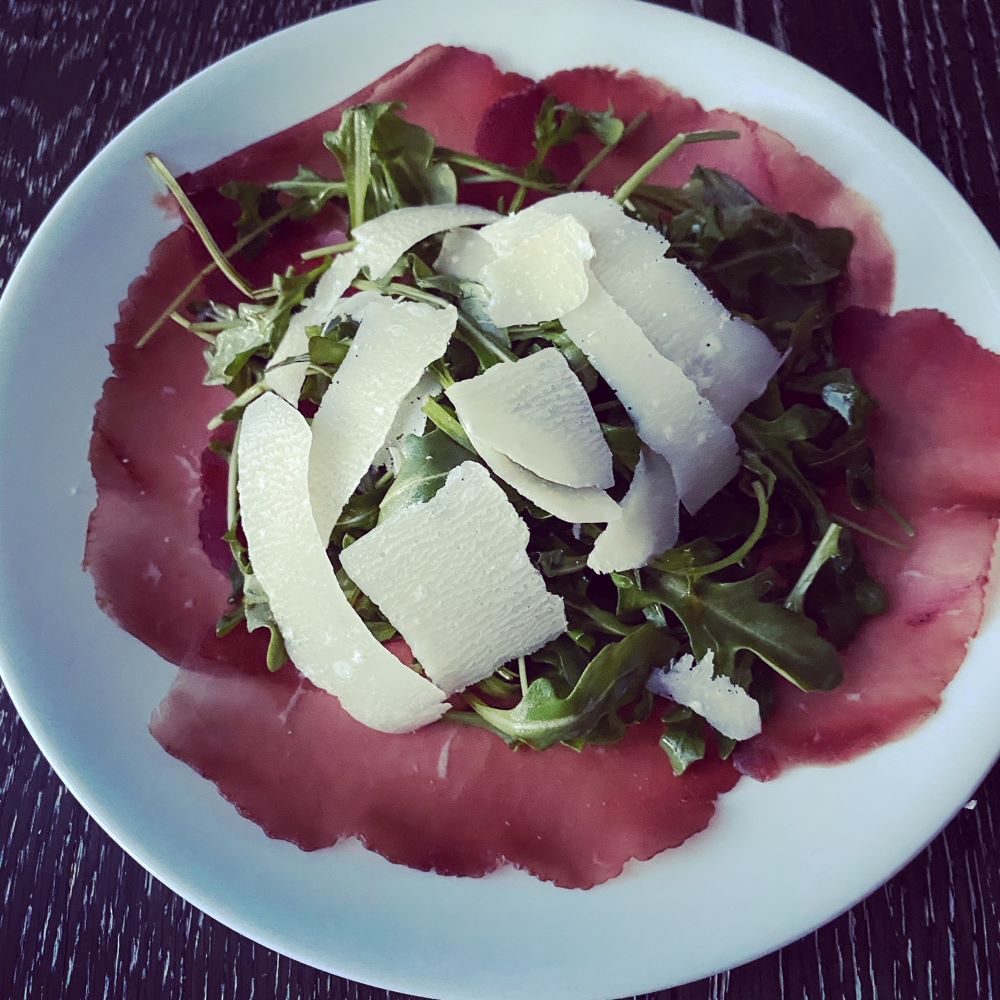 I'm always looking for non-pork options for a charcuterie board. It was only recently that I discovered bresaola. I usually pick up beef salami or turkey sausages but I have enjoyed the addition of this cured beef on our meat and cheese boards.
The meat is a mild flavoured beef and I love to get it cut very thin. This bresaola salad takes minutes to put together and is so light and fresh, you will want more.
Spread the bresaola on a plate. In a bowl, toss together arugula with olive oil, balsamic vinegar and salt and pepper. Place the greens over the meat and then top with shards of parmesan.
Click here for more salad inspiration.