Thickened heavy cream, also known as malai, is amazing slathered on scones and toast. It is easy to make and is a decadent treat.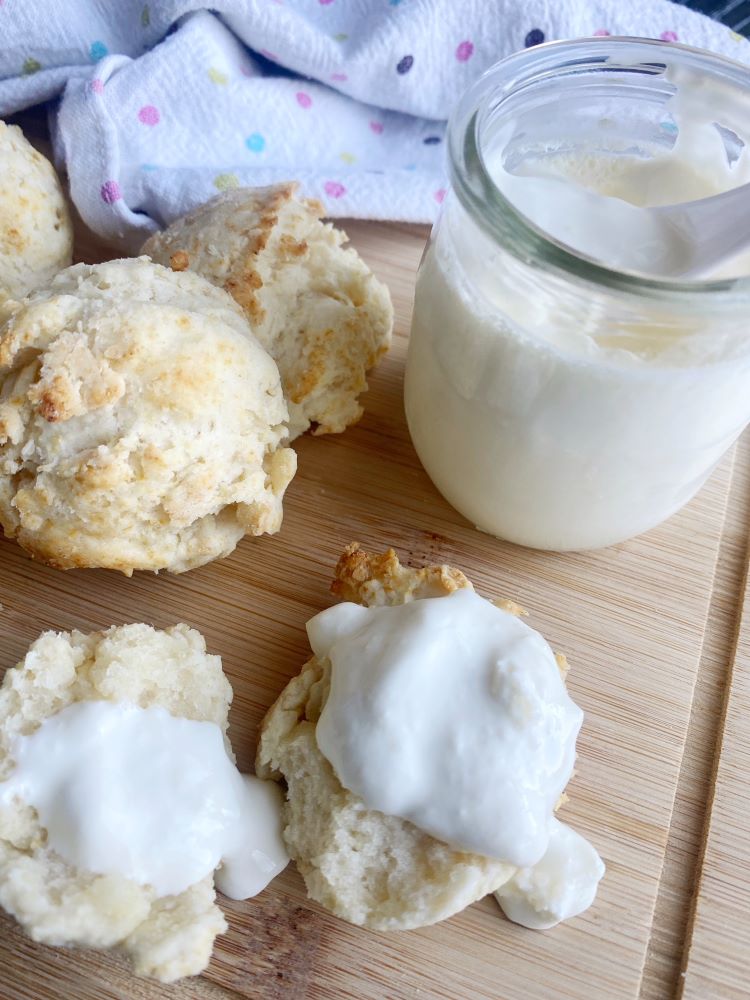 Looking for a breakfast that is creamy and indulgent. This malai is exactly what you need. Malai is like a clotted cream, only looser. It's not cooked until its spreadable, like the delicious cream readily available in England. It's boiled and then simmered until the whipping cream is reduced and thickened. It is perfect with scones or toasted bread.
Malai, or thickened cream, is something that I have enjoyed on a couple of travels. The first is to India where deliveries of milk sometimes included a batch of malai. This malai is the protein and fat that rises to the top when milk is boiled and then skimmed off. I still remember enjoying the fresh cream with bread.
The second is a trip to Geneva. While Switzerland is mostly known for the good cheese and chocolate, we discovered meringue served with double cream. The crispy meringue dipped into the luscious cream was just too irresistible.
If you have some whipping cream sitting in your fridge, close to expiry, this is the perfect thing to make with it. Since the cream is boiled, it's easy to ensure that it's still good enough to enjoy. If the cream separates, its no longer good. If it doesn't, you have just saved the cream and made it into something more amazing.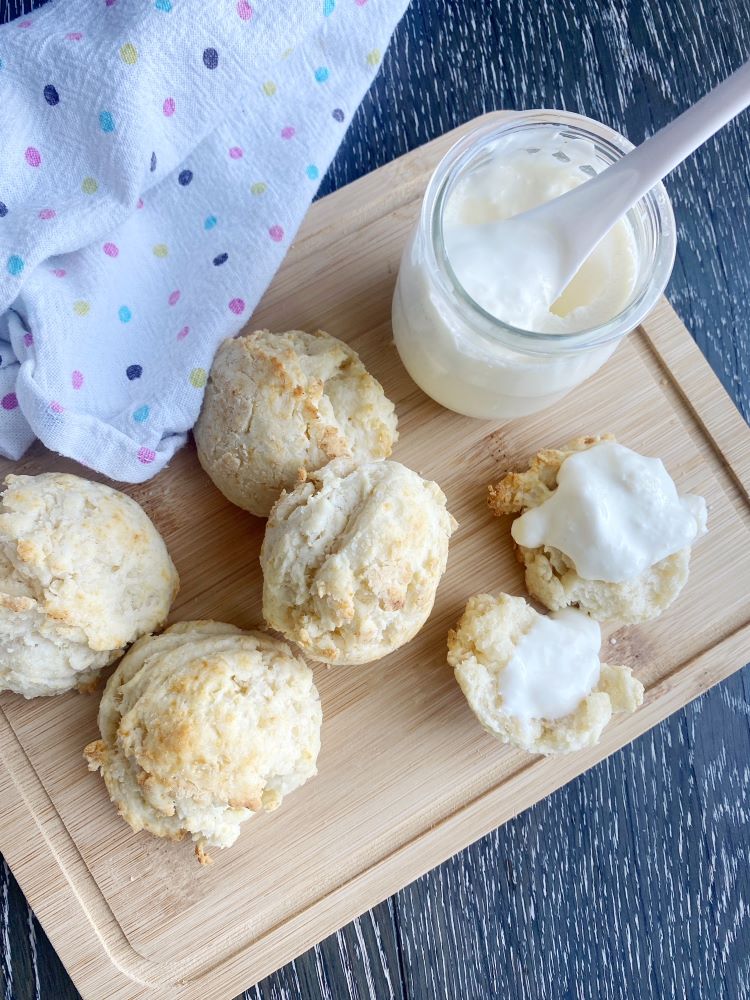 Ingredients
Instructions
Pour the cream into a pot and let it come to a boil over medium-high heat.
Once the cream starts boiling, turn the temperature to low and let it simmer for 15 minutes.
After 15 minutes, take it off the heat and let cool.
Once cooled, refrigerate.
7.8.1.2
169
https://foodmamma.com/2021/05/malai-thickened-cream/