The Hamilton Beach Variable Temperature Kettle has six integrated one-touch temperature settings along with many other great features.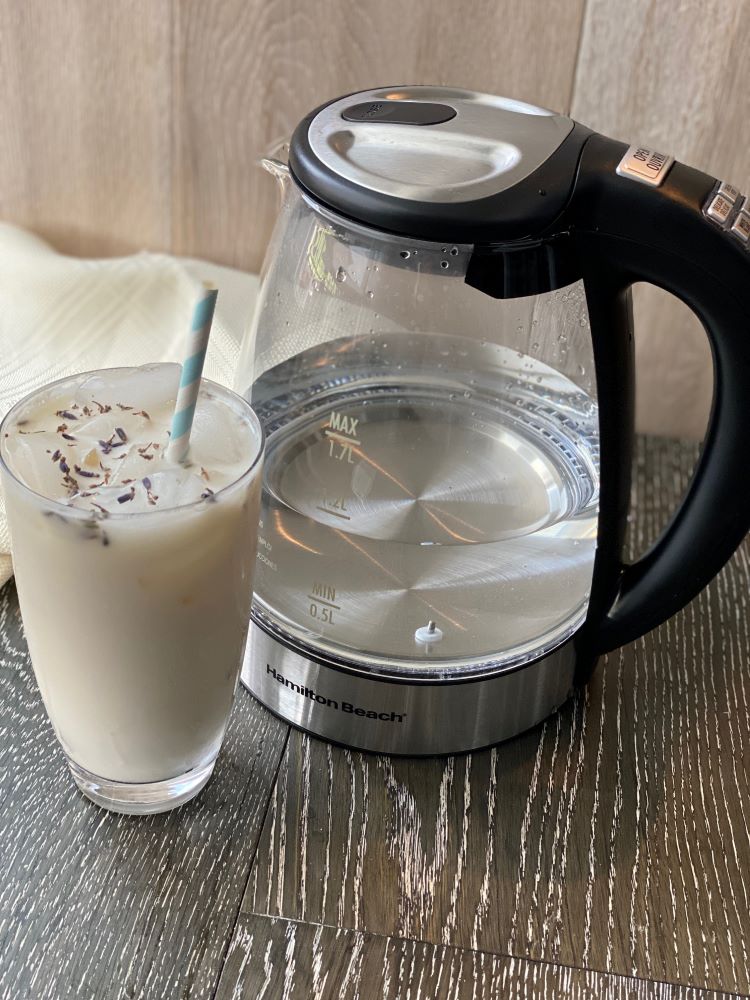 Disclaimer – Hamilton Beach provided the Variable Temperature Glass Kettle for review. All opinions are my own.
One of my favourite drinks for the summer is an Iced Earl Grey Tea Latte. It's easy to whip up, especially with the perfect kettle. We have loved trying out the Hamilton Beach Variable Temperature Glass Kettle.
Looks
When looking at buying appliances for the house, one thing we keep in mind is not only how it functions, but how it looks. The Hamilton Beach Glass Kettle is one that not only works great, but looks pretty great in the kitchen. I love the soft blue illumination when the water is boiling. Beautiful with the glass!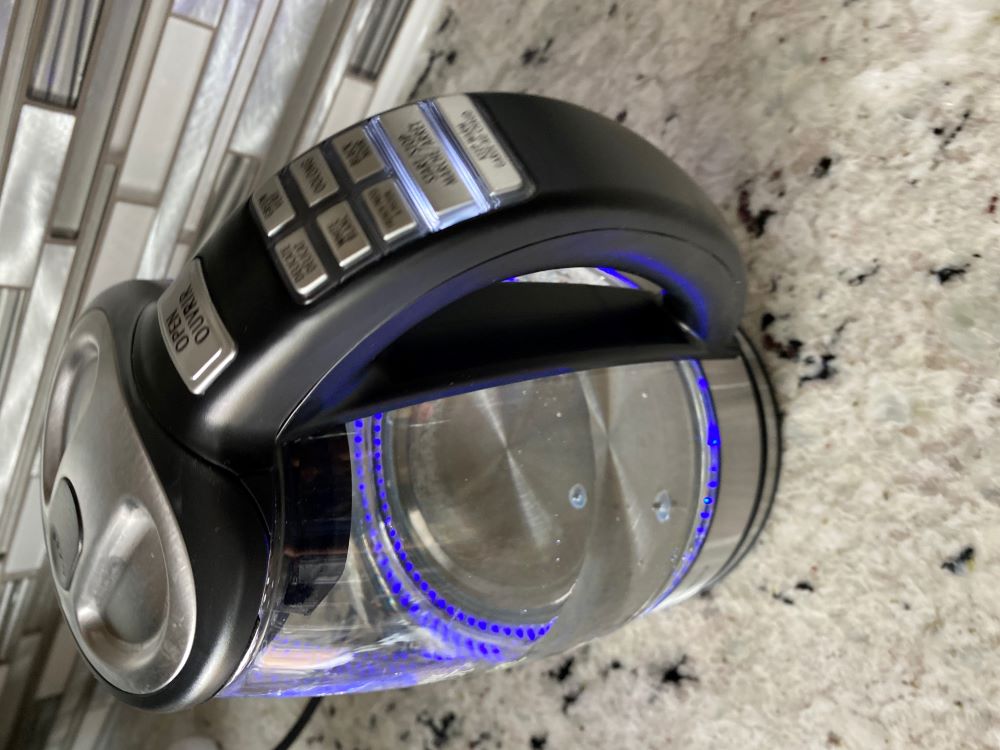 It's a big kettle, with a capacity of 1.7L. Enough to make tea for a crowd if you desire. It also lifts off the corded base, so it's easy to serve without worrying about a cord. When not in use, the cord wraps around under the base of the kettle.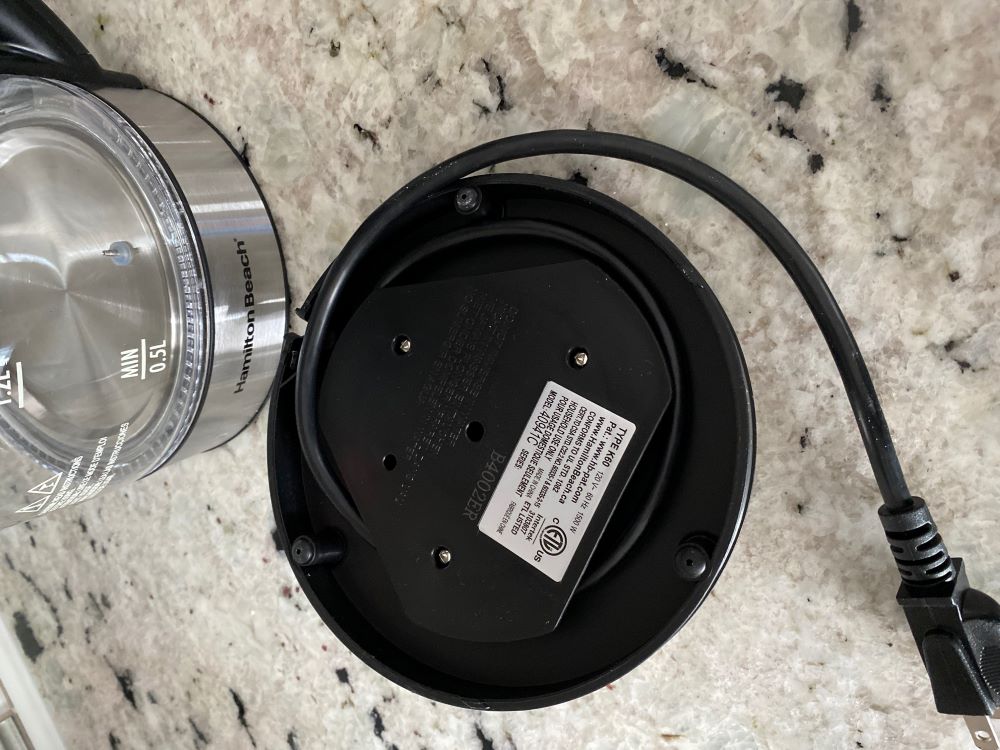 Temperature
The one thing that stands out with this kettle from others is the different temperatures that it can brew at. I didn't realize that different teas needed to be brewed at different temperatures. With this kettle, you just press the button of the tea or drink that you need water for and it will boil it to the optimal temperature. The six temperature settings include Delicate at 160 degrees, Green Tea at 175 degrees, White Tea at 180 degrees, Oolong at 190 degrees, French Press at 200 degrees and a boil setting for black tea or cocoa. It even has a Keep Warm setting which maintains the temperature for 30 minutes.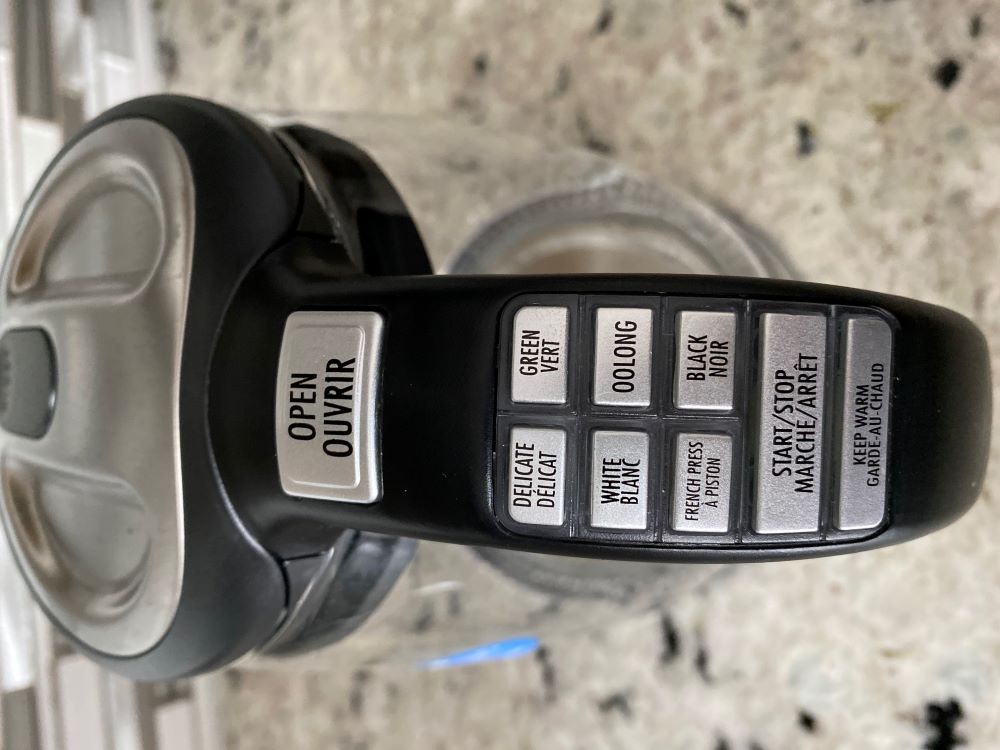 Safety
Safety is always a concern, especially with kids in the house. I love that the kettle has an automatic shutoff so in case the kettle is turned on and there's no water in it, the safety setting will switch it off. Also, while the kettle maintains the temperature for 30 minutes, it then switches off. No need to wonder if the kettle has been on all day.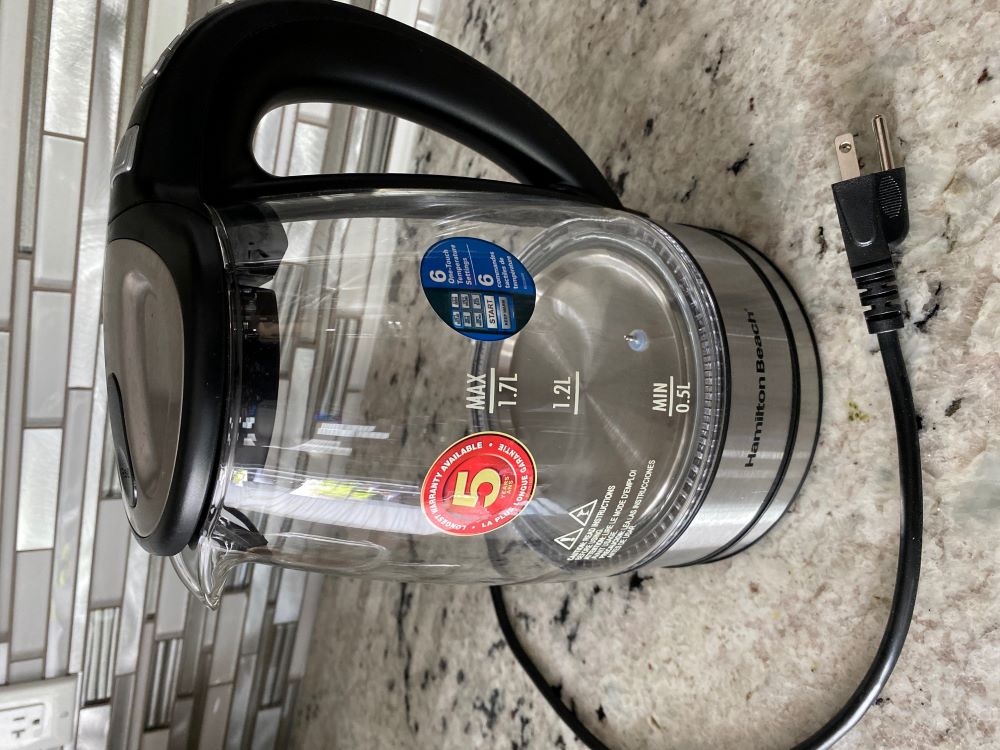 Availability
You can find the Hamilton Beach Variable Temperature Kettle on Amazon (affiliate link) and at London Drugs.