Bright and sweet, this sunshiny lemon loaf makes the perfect treat. Grab a drink and enjoy this easy recipe.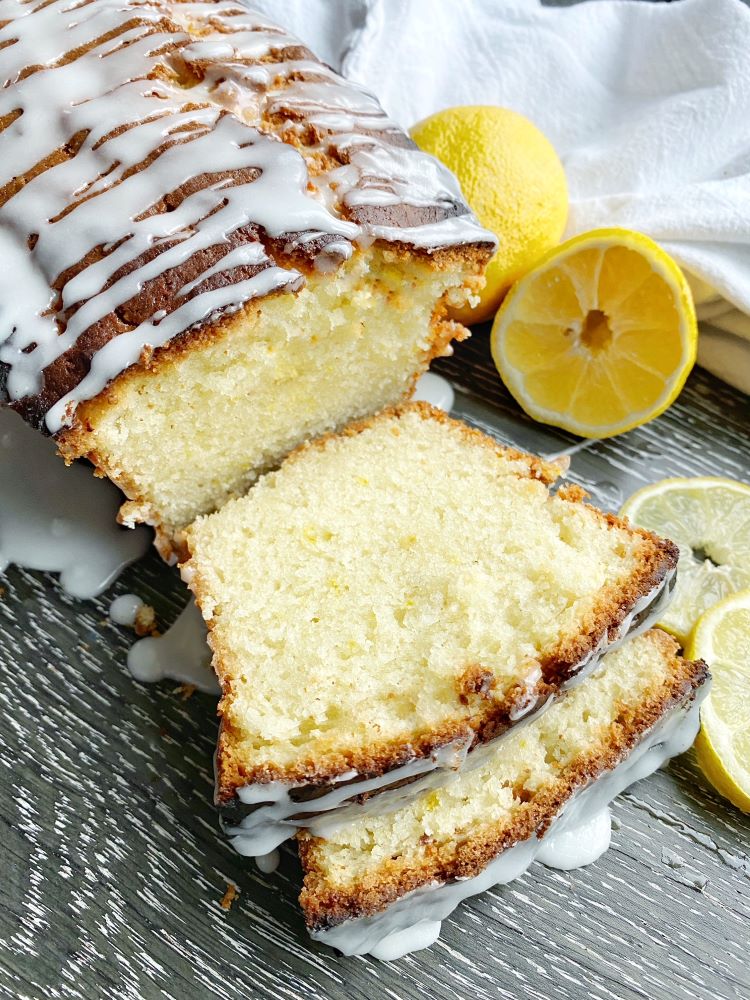 There are many times when I seem to have an abundance of lemons. I crave that tartness and I always like to keep them on hand to add to sparkling water or spritz on veggies. It just doesn't make sense to me to buy one or two when a bag just seems like a better deal. Yes, that's me, always looking for the best deal.
On those days when you just need a pick me up, this lemon loaf makes the perfect treat. It is bright with flecks of lemon zest. The sour cream and lemon juice make it super moist!
To make this, you need about 2 or 3 lemons, depending on the size and how juicy they are. The lemon zest and lemon juice shine in the cake and the lemon juice with some icing sugar make a delicious glaze to go on top. While I don't normally like glazes for my cakes, this lemon glaze is actual perfection and adds so much to the loaf. It's a step you won't want to skip.
Love Lemons?
Try these other recipes featuring lemon like sparkling purple lemonade, lemon ricotta pancakes, and lemon ricotta toast.
Ingredients
1/2 cup salted butter, softened
1 cup sugar
2 eggs
1 tsp vanilla
2 tsp lemon zest
1 1/2 cup flour
1/2 tsp baking soda
1 tsp baking powder
1/2 cup sour cream
2 TB lemon juice
1/2 cup icing sugar
2-4 TB lemon juice
Instructions
Cream the butter and sugar.
Add eggs, vanilla and lemon zest.
Next add the flour, baking soda and baking powder.
Once combined, add the sour cream and lemon juice.
Place in a greased loaf pan and bake for one hour in a loaf pan.
While the loaf is cooling, combine the icing sugar and lemon juice. You want it to be a consistency that you can drizzle.
7.8.1.2
174
https://foodmamma.com/2021/07/lemon-loaf/