Sweet cherries and crunchy almonds baked in a creamy custard make this Almond and Cherry Clafoutis a delicious summer dessert.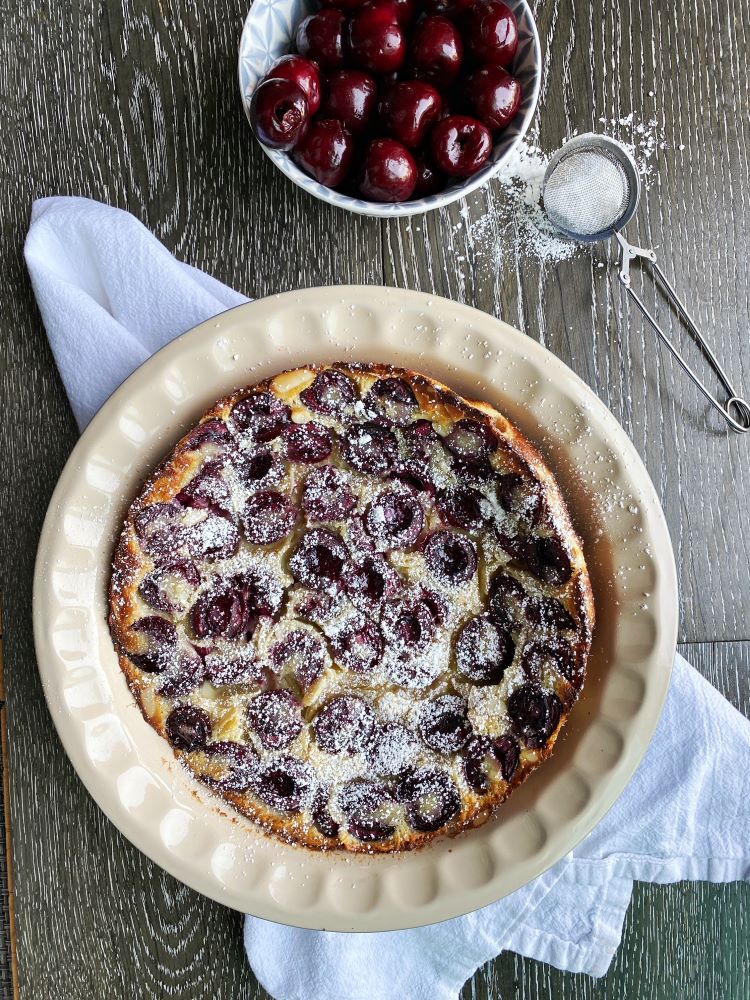 This post contains affiliate links.
It's cherry season! I can't wait for this time of year because cherries are definitely one of my favourite fruits. While we eat them fresh by the bowlful, they are so amazing when they are in baking. From cakes to pies, cherries are great in anything. Oh, and let's not forget cherry jam – so yum!
When the cherries are in season, I get the kids involved in pitting them and make sure we have a few bags that we can freeze and use throughout the year. They each get a pitter that does single cherries. This year, I bought a 6 cherry pitter which made the pitting go so fast!
We make cherry clafoutis every year and it's something that even the kids request. Clafoutis is like a baked custard and, while you can use any fruit, cherry clafoutis is amazing. I love desserts that are simple and easy which this definitely is. It looks and smells amazing and noone would guess that it tooks only minutes to put together.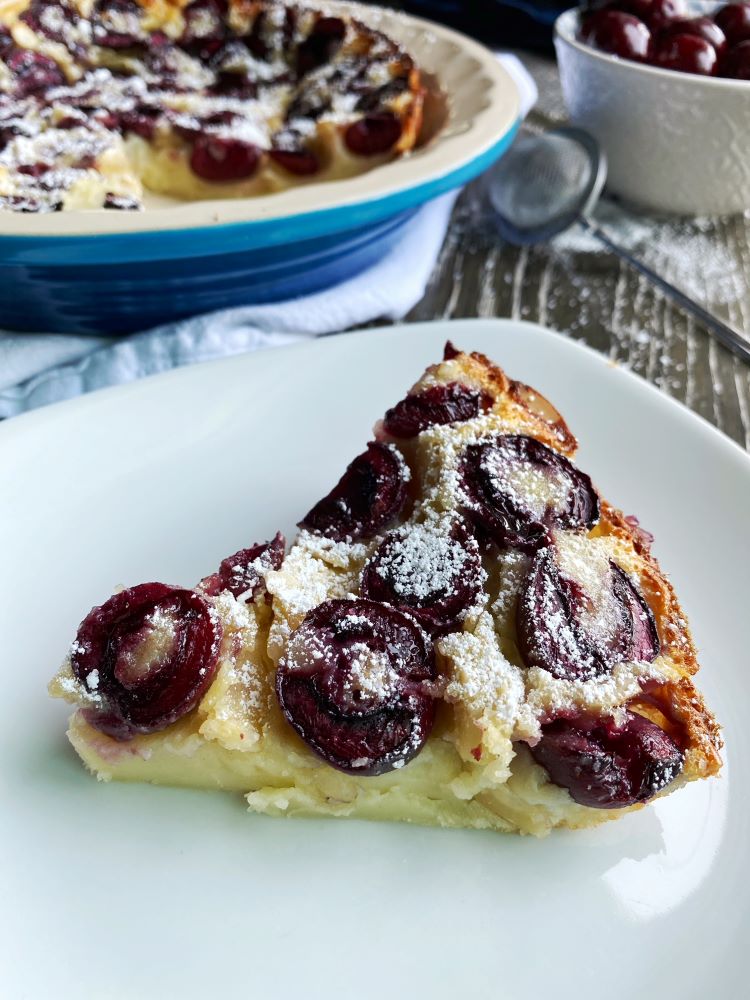 Almonds and cherries are a match made in heaven. Any chance I can put nuts in something, I take it. Sliced almonds gave this creamy clafoutis the perfect crunch.
Almond and Cherry Clafoutis
Ingredients
3 eggs
1/2 cup sugar
1 1/4 cup milk
1/2 cup flour
vanilla, splash
salt, pinch
1/2 cup sliced almonds
1 1/2 cup cherries, pitted and sliced in half
Instructions
In a bowl, add the eggs and sugar and beat with a whisk.
Add the milk, vanilla and salt and mix well.
Pour the mixture into a greased pie plate or skillet.
Top with the almonds and cherries, cut side up.
Bake at 350 degrees for 30 -35 minutes.
Garnish with icing sugar.
7.8.1.2
177
https://foodmamma.com/2021/07/almond-and-cherry-clafoutis/