Mini Banana Chocolate Chip Muffins are the perfect little addition for any school lunch kit.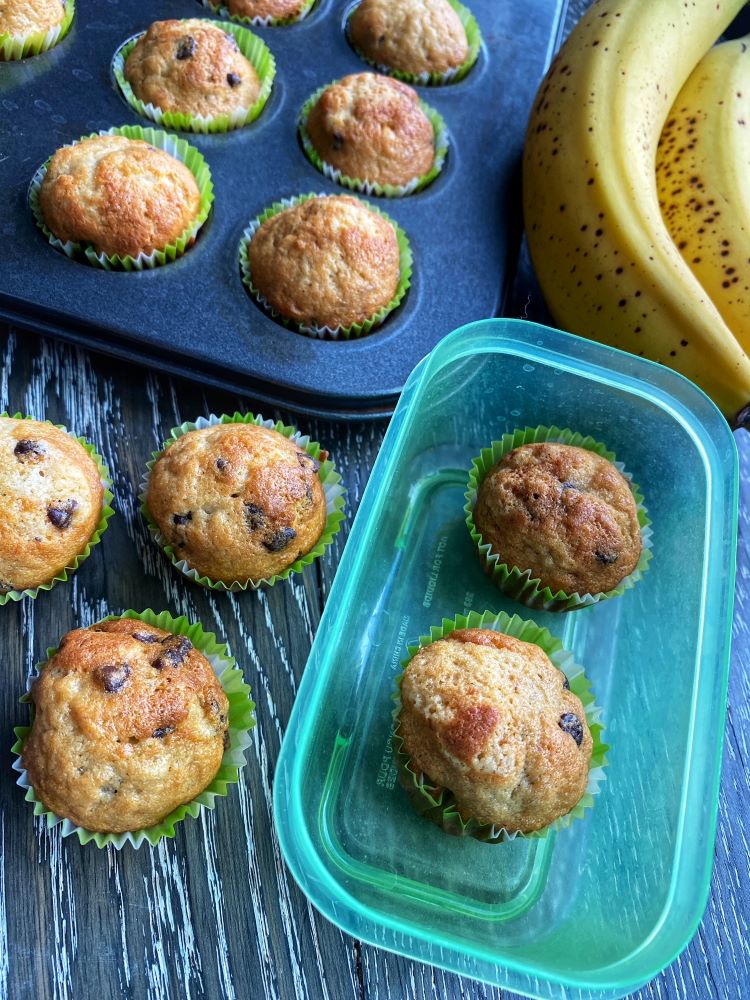 This post contains affiliate links.
The kids are almost back at school and so school lunches are definitely something we are planning out. Trying to figure out what the kids are happily going to eat it hard. One thing they both agree on though is that they love something baked by mamma. A sweet treat is always a great addition to any lunch kit.
The kids have always loved these mini Banana Chocolate Chip Muffins. They are a tiny little bite so a couple in their lunch box is always welcome. They aren't huge so they don't weigh you down. Just enough to satisfy any sweet craving they have.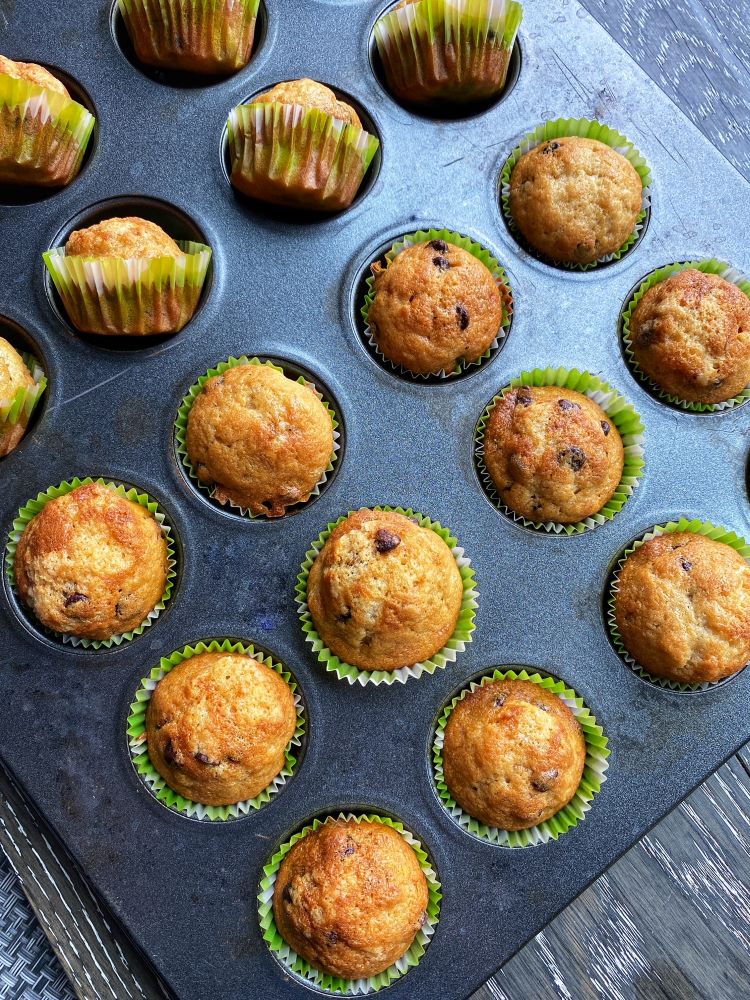 This is a great recipe that comes together quickly. And who can resist mini chocolate chips. Although I've given measurements for the sweet morsels, this is definitely a number that can be modified based on your chocolate needs.
If you're using muffin wrappers, you may need to bake the muffins for a couple extra minutes. Just be sure to use a skewer and make sure that the batter is fully cooked through. Depending on the size of your mini muffin pan, each batch makes 24 to 30 muffins.
Mini Banana Chocolate Chip Muffins
Ingredients
1/4 cup butter, softened
1/2 cup sugar
1 egg
3/4 tsp vanilla
3/4 cups flour
1/2 tsp baking soda
1/4 cup sour cream
1 bananas
1/4 cup mini chocolate chips
Instructions
Cream butter and sugar together.
Once combined, add the egg and vanilla.
Next, mix in the dry ingredients – flour and baking soda.
Add the mashed bananas, sour cream and chocolate chips.
Add the batter to a mini muffin pan, approximately 1 1/2 teaspoon of batter.
Bake at 350 degrees 15-20 minutes.
7.8.1.2
179
https://foodmamma.com/2021/08/mini-banana-chocolate-chip-muffins/