We have compiled a list of some of our favourite things in our 2021 Holiday Gift Guide. From things to read, things to eat and even some things that are saucy.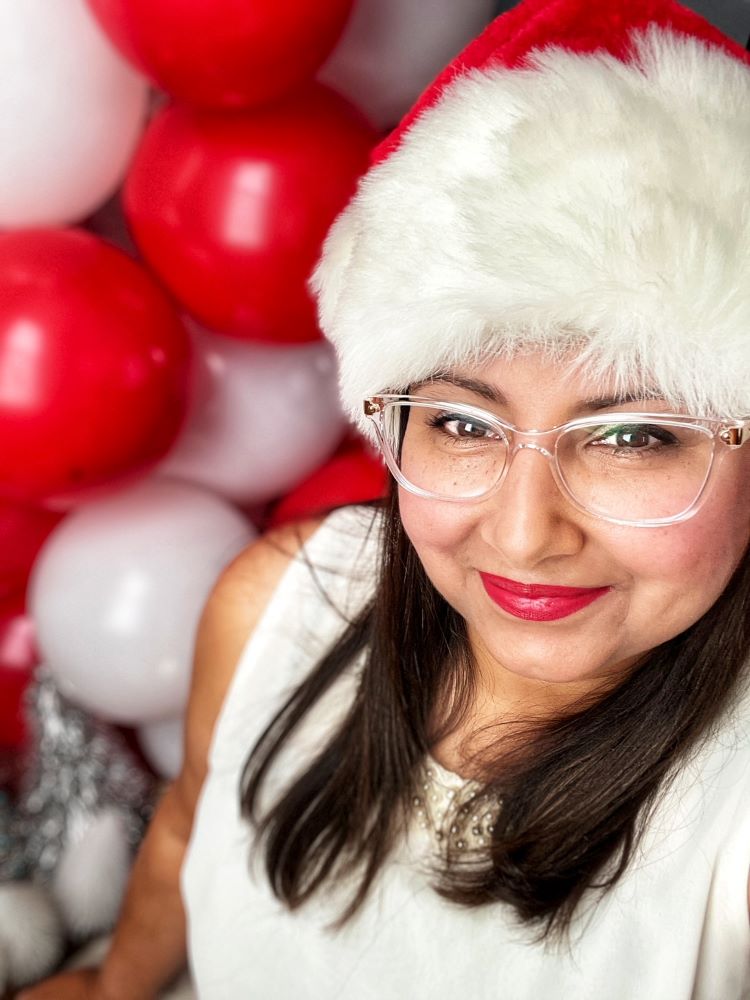 This post contains affiliate links.
Looking for some ideas on what to gift those special people in your life? Here are a few of our favourite things.
Get Saucy
My fridge has an absurd amount of sauces and condiments. I love it saucy! Here are a few that we are loving right now.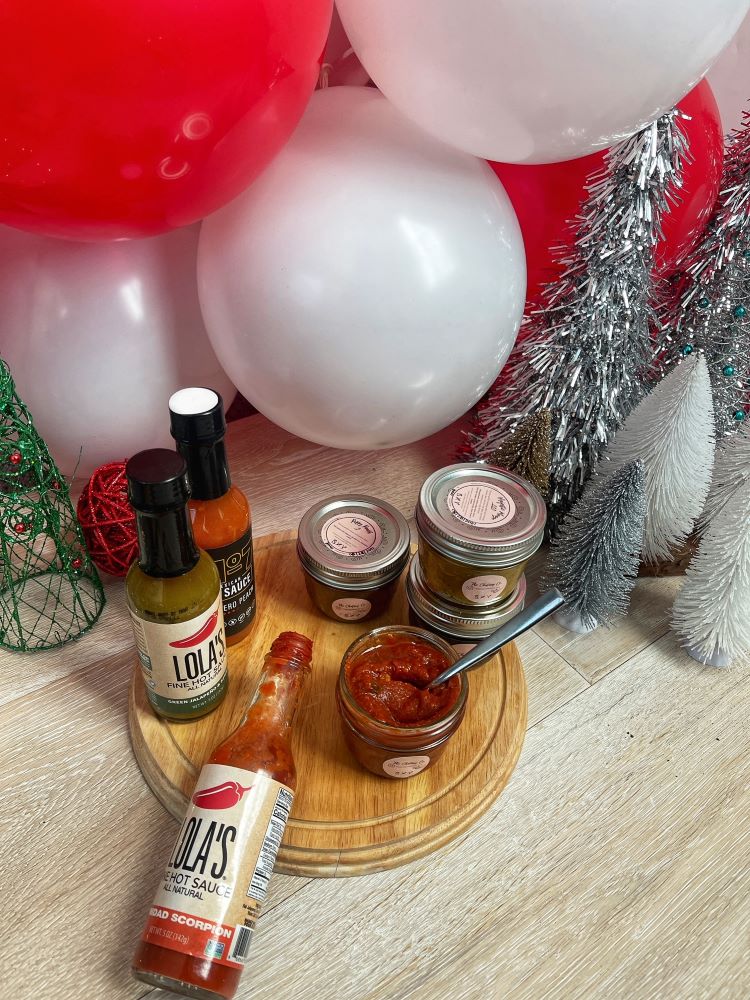 The Chutney Co. (local love)
I was recently introduced to The Chutney Co. and love the creative flavours of chutneys that they make . Our fave is the Groovy Garlic, which can be used on everything. The chutneys make a great addition to any charcuterie board.
Lola's Hot Sauce
We fell in love with the various types of Lola's Hot Sauce. Their family recipe uses the freshest all natural ingredients using the hottest peppers for flavour and not intense burning heat. Hubby can't get enough of it and this is definitely going in his stocking.
No. 7 Hot Sauce
No7 Hot Sauce is a Canadian company blending Mexican tradition in Toronto. The hot sauce was created by a husband and wife team in their coffee shop! We loved the various flavours – one can't have too many options of hot sauce in their fridge, right?
Eat
Alberta Food Tours – Alberta Cares Package (local love)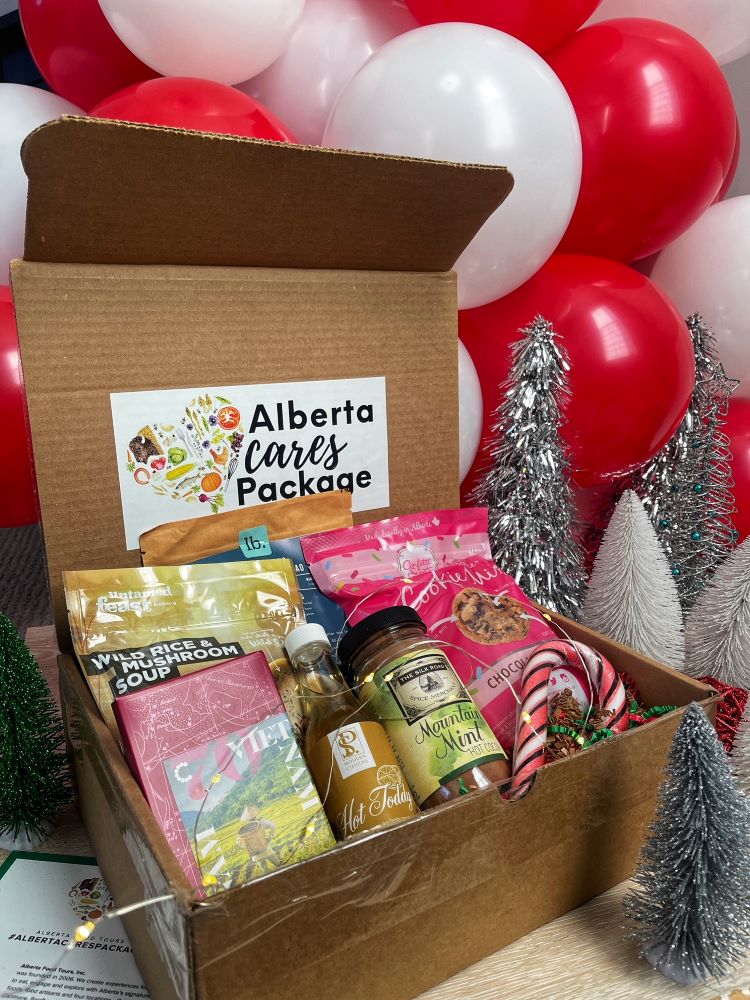 We have always loved the culinary adventures that Alberta Food Tours provides. For 15 years, they have been helping foodies discover delicious finds in local neighbourhoods. This year, AFT has launched the Eat Alberta First store featuring products from food artisans around the province. They have three different Alberta Cares Holiday Packages.
This Comfy Cozy package features Untamed Feast Wild Mushroom Soup Mix, Lazy Bake Everything Blonde Beer Bread, Confetti Sweets Chocolate Chunk Cookie Mix, The Chocolate Lab's Vietnam 70% Bar (DF), Silk Road Spice Merchant Mountain Mint Hot Chocolate, and P.S. Modern Hot Toddy Syrup (non-alcoholic)
Drizzle Honey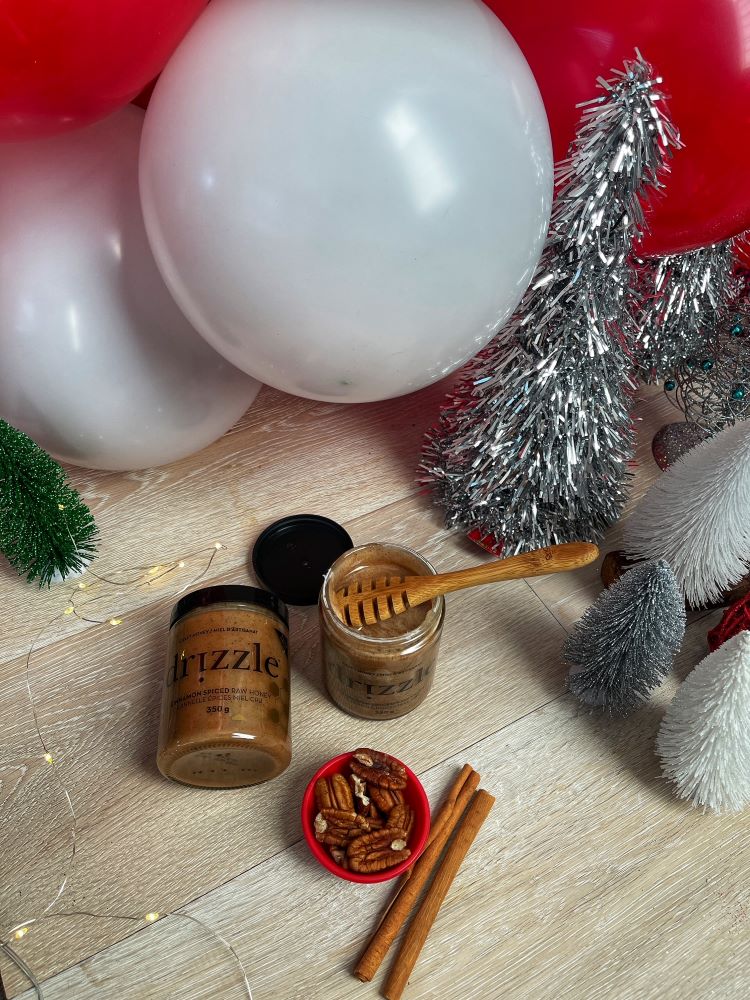 We have been fans of Drizzle for years. Hubby loves their Turmeric Gold mixed into warm milk. Their cinnamon spiced honey has warm and comforting notes, perfect for the holidays. It's tasty on toasted bread and makes the perfect glaze for nuts. Tuck this into a stocking or grab a few for a tasty box of joy.
Moon Munchies (local love)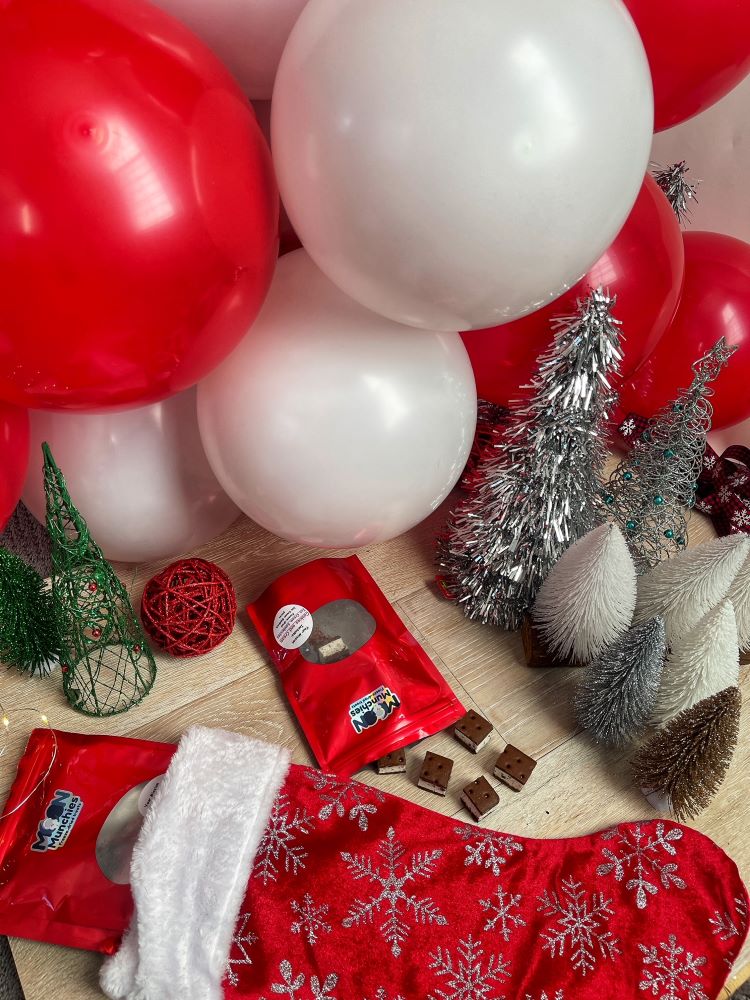 I discovered Moon Munchies at my local farmers market and was very delighted and surprised by how they tasted. Moon Munchies freeze dries your favourite candy, fruit and even ice cream and turns them into snacks that melt in your mouth. These packages are perfect for the stocking!
Drink
Hamilton Beach FlexBrew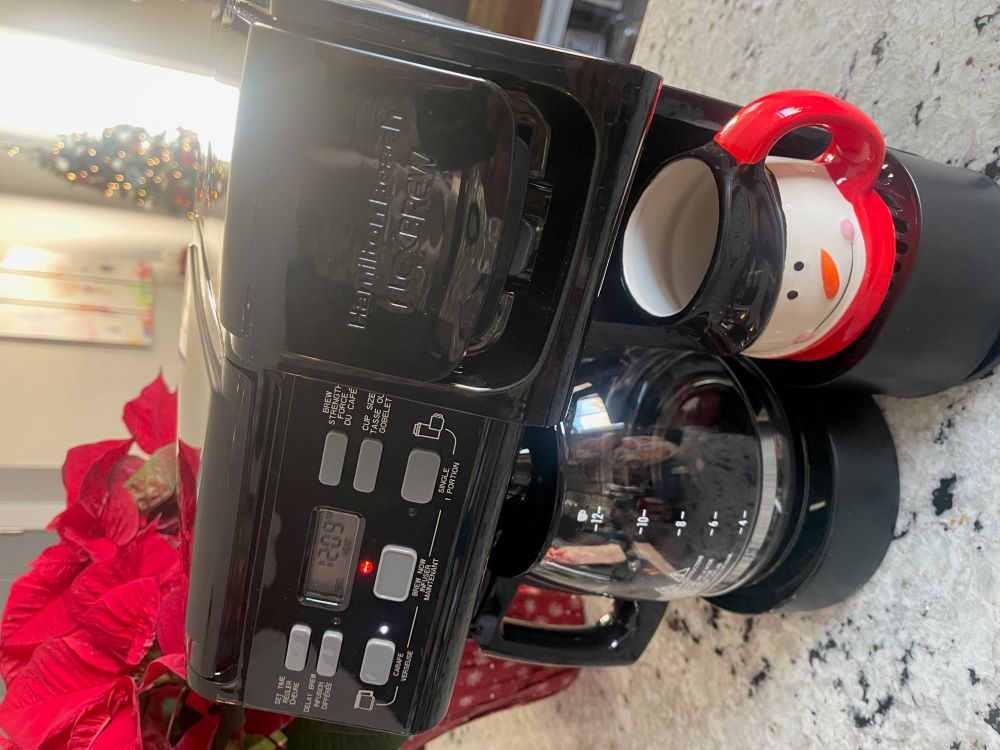 For the coffee lover in your life, the Hamilton Beach FlexBrew offers three ways for you to make your coffee: Brew a cup with a pod or coffee grounds or brew up to 12 cups using your favourite ground coffee. It is fast brewing and brews a single cup in 90 seconds! You can even program it so that your coffee will be ready when you wake up.
Drinkmate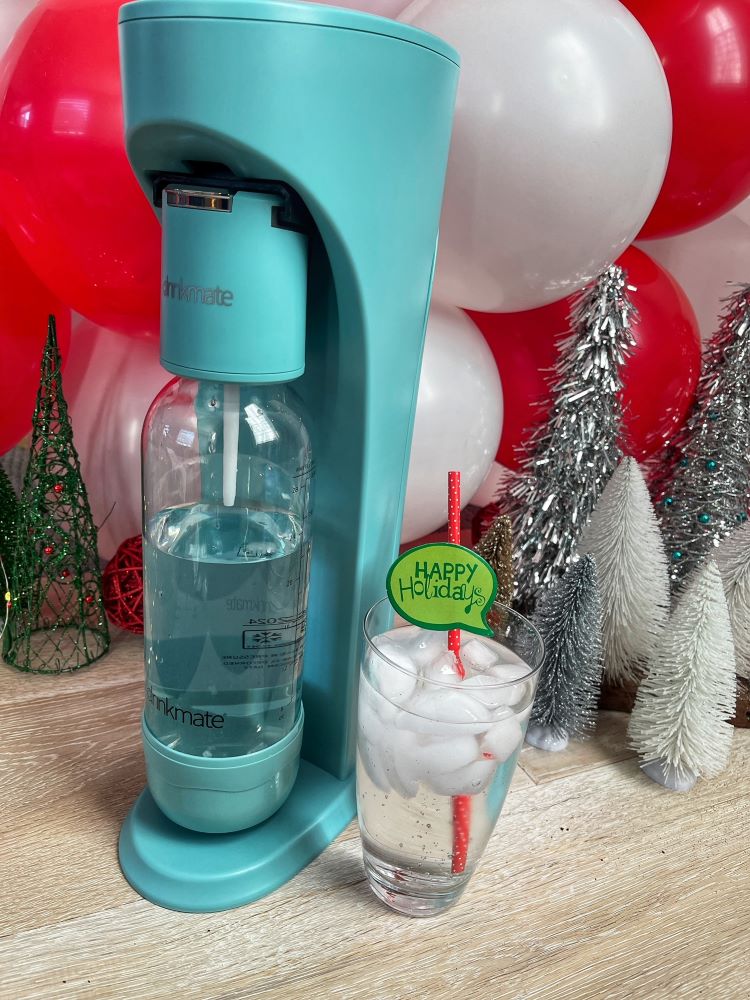 If I had to choose between still and sparkling, it's always sparkling. I like anything with bubbles including water and Drinkmate helps in increasing my water consumption throughout the day. The great thing about Drink Mate is their proprietary technology allows any beverage to be carbonated. Sparkling coconut water – yes please! Buy here.
Lumette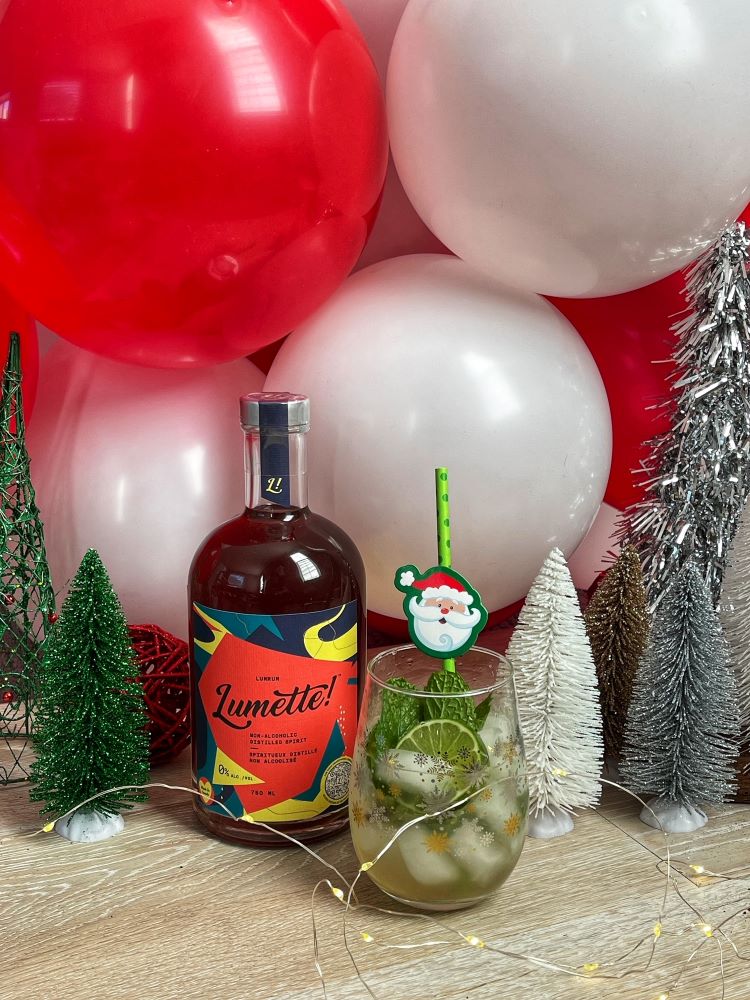 The holidays consist of cocktails, whether they consist of alcohol or not. Lumette has a line of 0% spirits so that everyone can celebrate with a fun drink. Their newest creation is Lum Rum which includes notes of allspice, cinnamon, clove, molasses and nutmeg. My favourite way to enjoy this is in a dark and stormy – Lum Rum, lime juice, simple syrup and ginger beer. Their other spirits include Bright Light and London Dry.
Monin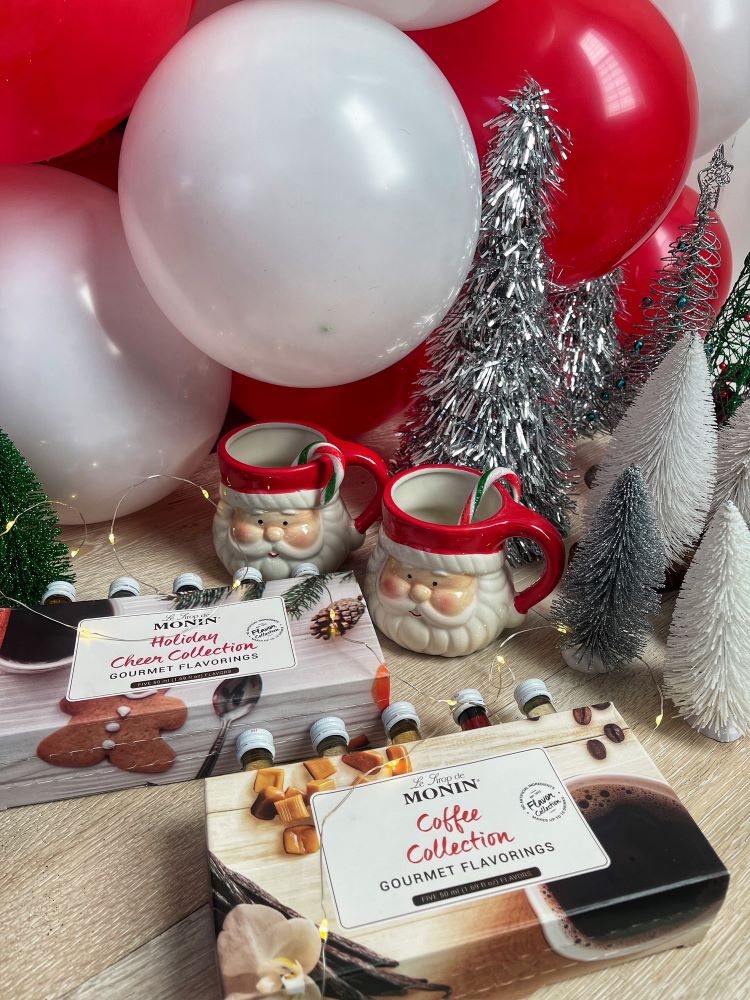 We love using Monin syrups for making fun and custom drinks. Raspberry syrup in warm milk for the perfect kids pink drink, or watermelon syrup with lime sparkling water for something refreshing. Their holiday collections are perfect for gifting! Their Holiday Cheer Collection includes popular holiday flavours like peppermint, macadamia nut, dark chocolate, gingerbread and toasted marshmallow. Who doesn't love a holiday themed latte or hot chocolate? Buy here.
For the coffee lover, their coffee collection is a must. The flavours in this collection include caramel, amaretto, hazelnut, irish cream and vanilla. Add a splash to coffee and cream to create a custom flavoured latte.
Spirits With Smoke (local love)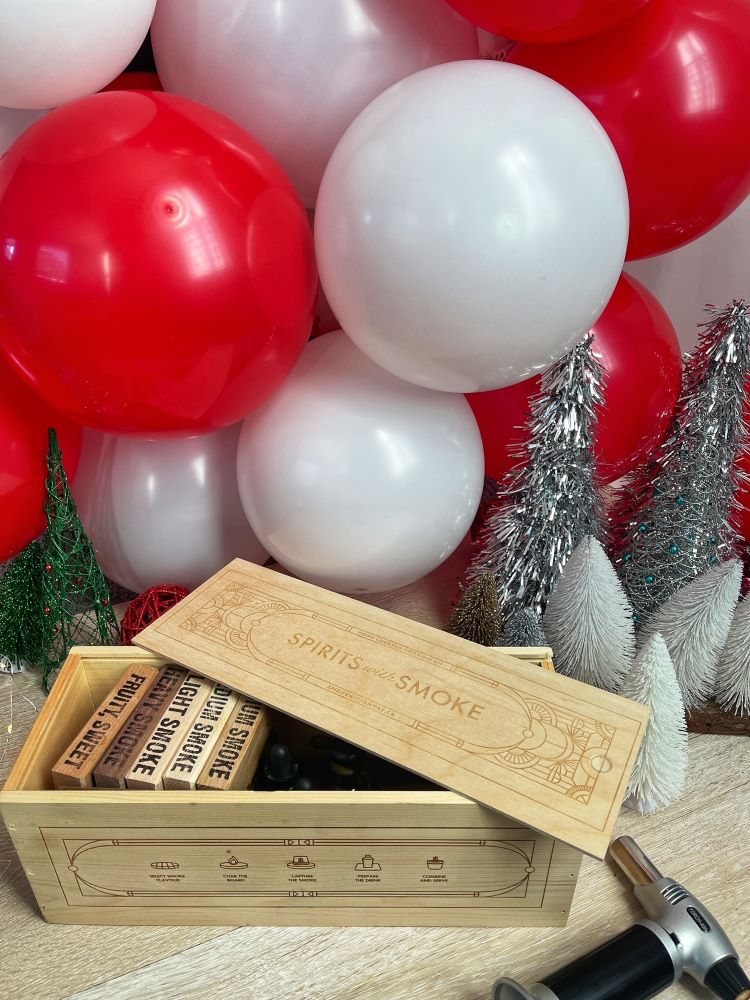 Have someone on your list that loves making cocktails? Gift them with smoking cocktail boards! Spirits With Smoke has sets that are perfect for elevating the cocktail at home. Since we're all spending more time at home these days, it gives us a chance to learn something new. The Smoked Old Fashioned Kit makes it easy to create high-end restaurant quality cocktails in the comfort of your own home. The kits contain five different aromatic wood disks: Cherry, Hickory, Maple, Oak, and Walnut along with bitters and bar essentials.
Indulge
Purdy's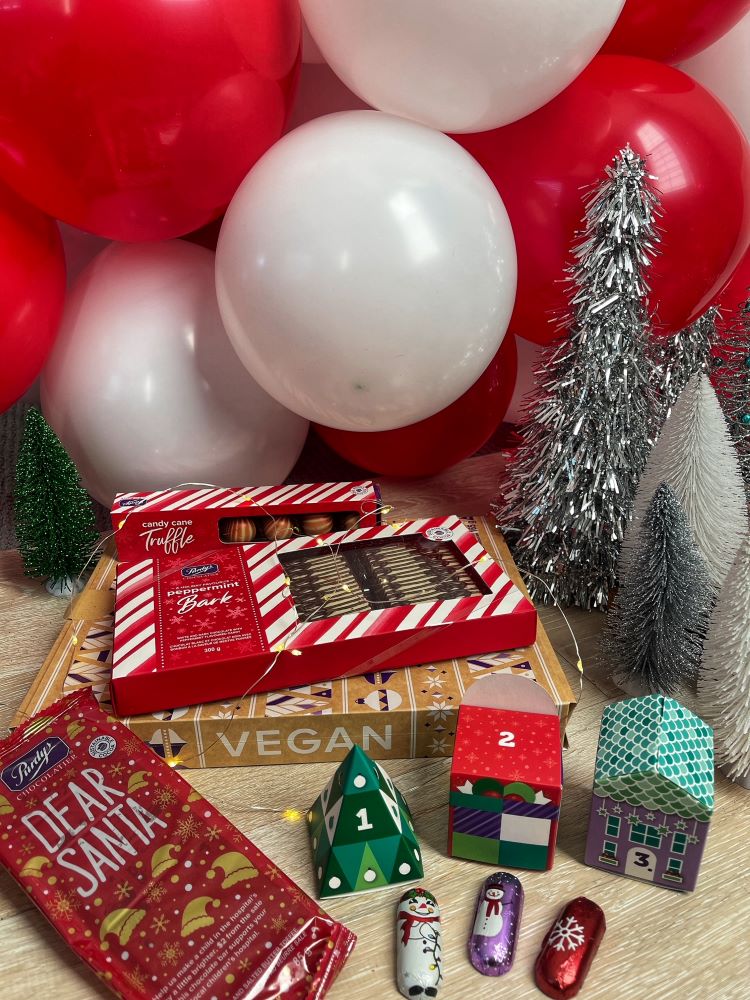 We could not have a gift guide that does not include chocolate. As always, Purdys has a stellar Christmas lineup. They have advent calendars for everyone, even for those that are vegan! I love their Christmas Village Advent where you can build each house and fill it with the included chocolate. My favourite holiday flavours include peppermint and with their Candy Cane Truffles and Peppermint Bark, Purdys has you covered.
Cook
Best of Bridge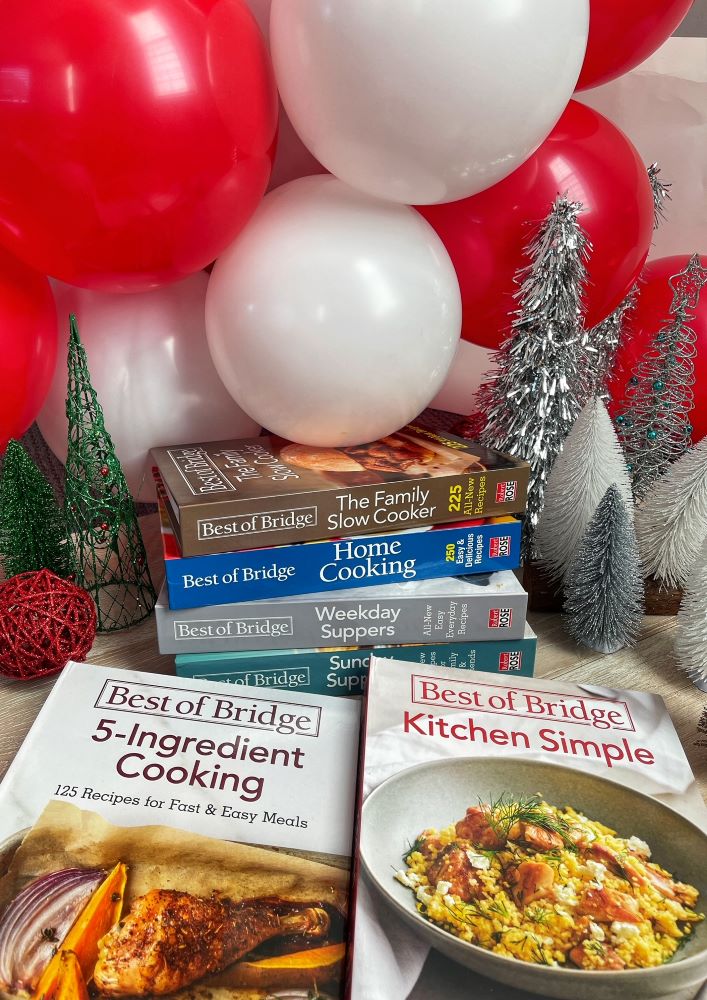 The Best of Bridge books have become staples in so many homes. What started as an idea among a group of friends in 1975, they went on to become one of the most successful brands in Canadian publishing. The legacy continues with their two newest books written by Sylvia Kong and Emily Richards 5-Ingredient Cooking and Kitchen Simple. These simple, easy to prepare recipes are perfect for those busy days and are great for getting the kids in the kitchen.
Hamilton Beach Air Fryer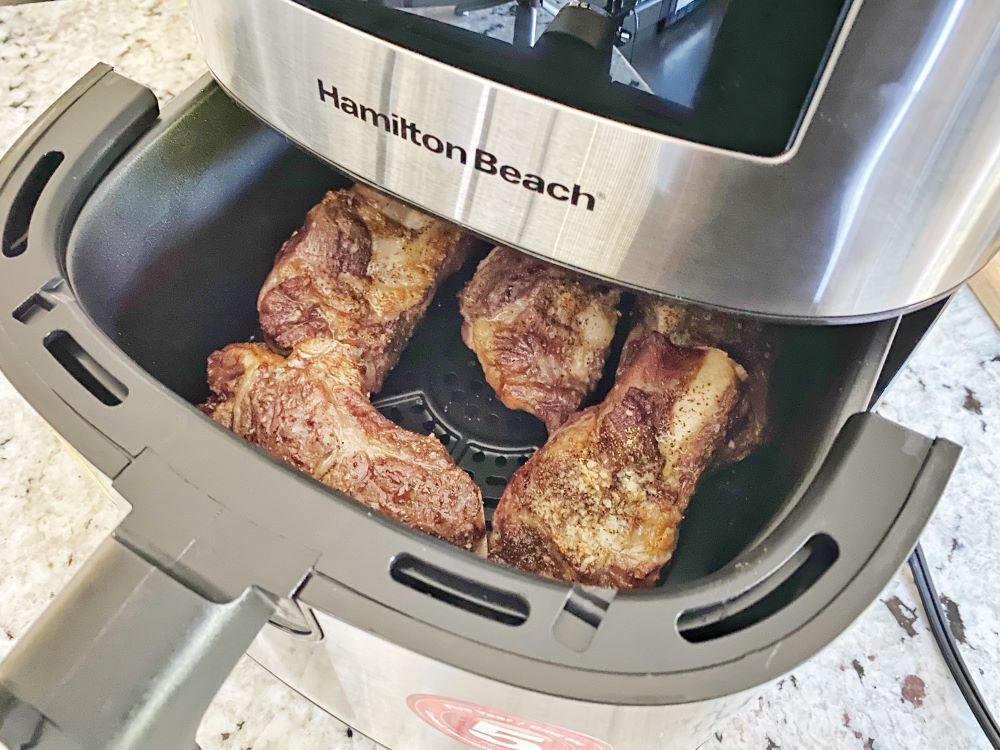 I loved the size of the Hamilton Beach 5L Digital Air Fryer and really appreciated it's large basket. You can fit a lot of food in there! One big thing I noticed about the air fryer was how quiet it was compared to others that I have used. The air fryer has 8 one-touch pre-set functions along with a manual 60 minute timer and temperature control. With its stainless steel exterior, it looks pretty good sitting on the counter. See more here.
Hamilton Beach Set & Forget Defrost Slow Cooker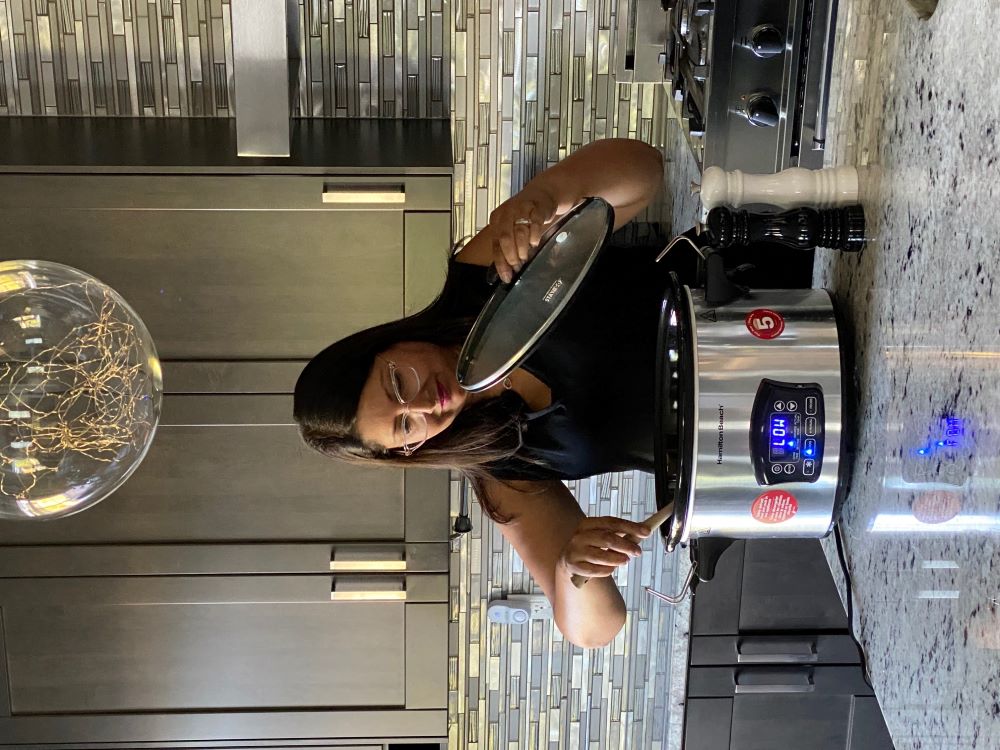 Size was also a positive factor with the Set & Forget Defrost Slow Cooker. I love that you could put in frozen items and they can defrost and cook all in the same appliance. The meat probe is a handy feature in this slow cooker, cooking meat to perfection. With the clips on the lid, this is the perfect thing to take to potlucks and gatherings. See more here.
The Unofficial Hogwarts Cookbook For Kids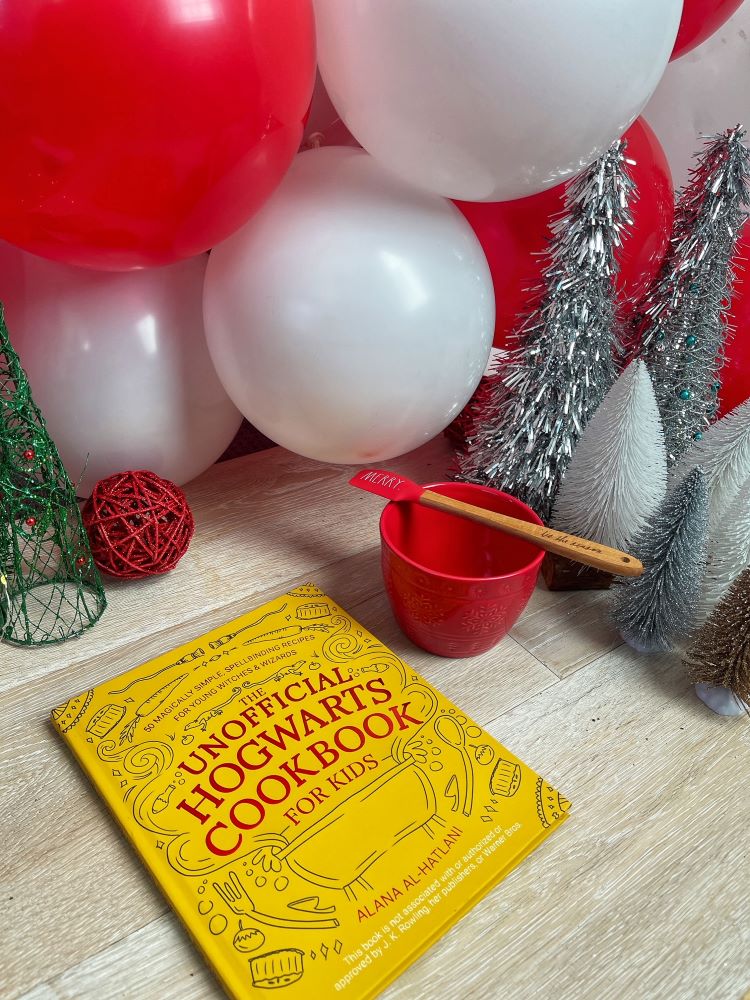 I strongly believe in getting the kids in the kitchen. I love having them excited to eat things with items that they have made themselves. The Hogwarts Cookbook is a great way to get the kids in the kitchen. Fans of the books and movies will love the 50 easy-to-follow recipes that include Chocolate Frogs, Cauldron Cakes and Muggle-Style Pizza. Buy here.
Thermoworks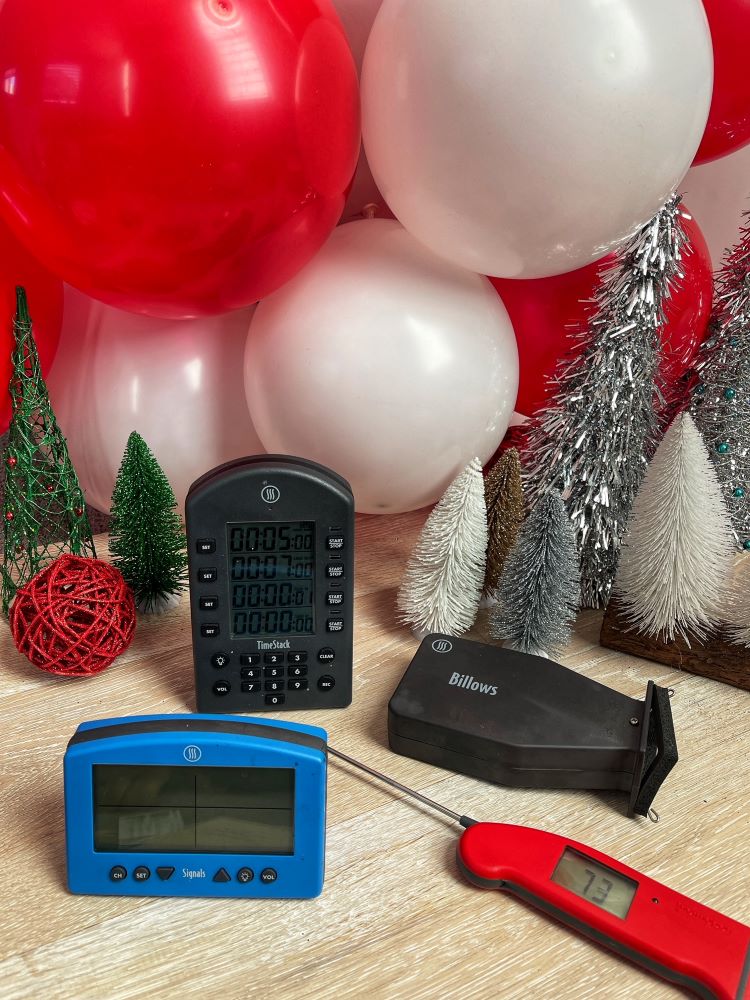 It's no secret that there is always a meat project cooking around here. The key to cooking meat well is to cook it to the right temperature. We are loving the ThermoWorks Thermapen . With high accuracy, quick speed and a fold away probe, it is trusted by the worlds most acclaimed chefs and BBQ champions.
According to hubby, the Signals and Billows was life changing when it came to smoking meat. The Signals™ BBQ Alarm Thermometer with Wi-Fi and Bluetooth® Wireless Technology continually monitors the temperature and alerts you on your phone. The Billows™ BBQ Temperature Control Fan Kit, in conjunction with Signals, maintains precise temperature control. No more running to the grill to make sure everything is working optimally.
The TimeStack show four timers on one device. Super handy when you have something in the oven, something on the stove and you are making a bunch of things at the same time.
Wear
Double M Designs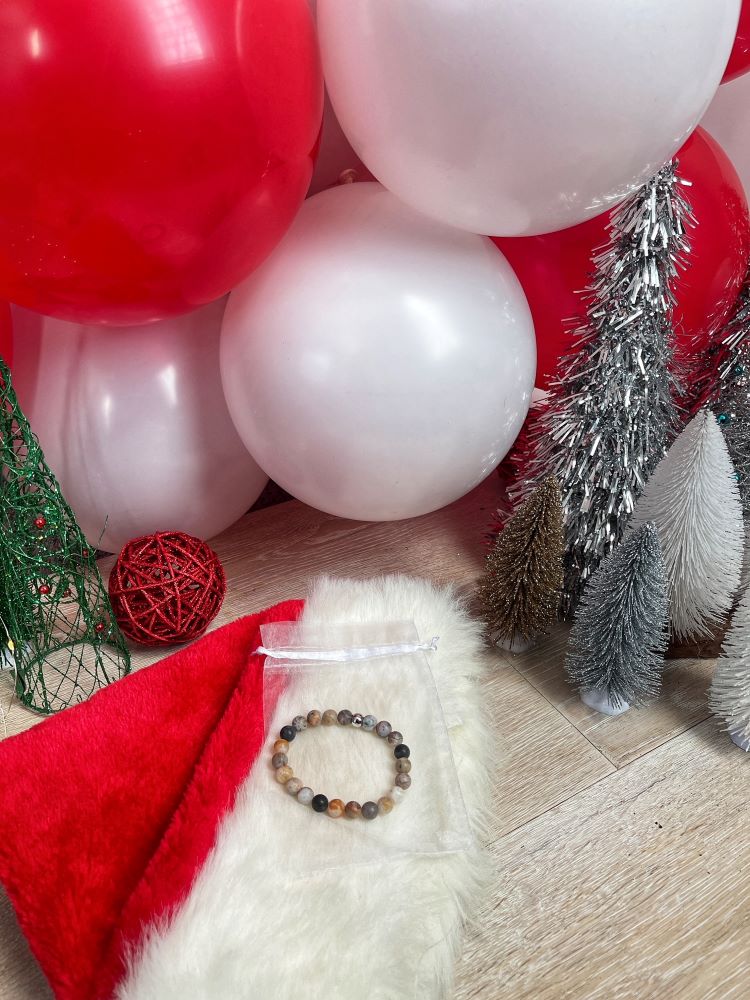 My niece and her friend have created a business selling handmade lanyards and gemstone bracelets. They are incredible entrepreneurs that not only started their own business but they share a portion of their profits to a loved charity or cause every month. Buy here.
Create
Pinnovate / DIY Delivery (local love)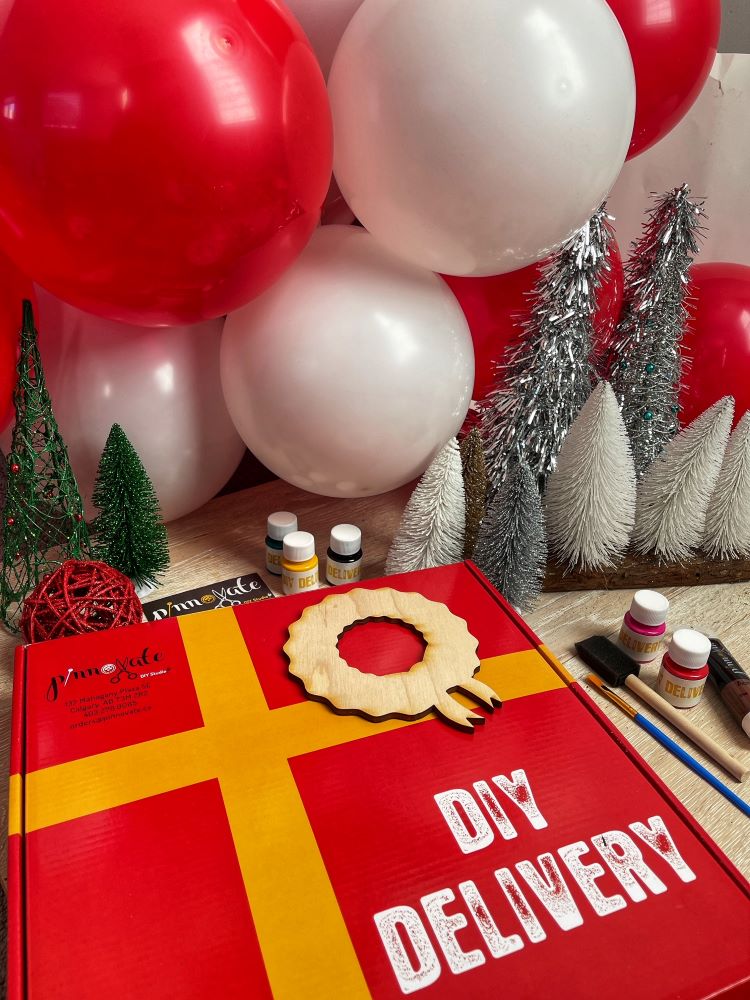 Pinnovate is one business that had to pivot during the pandemic and they did it in an impressive way. DIY Delivery was created to do crafts at home. Their boxes are filled with everything you need to do an art project. Their art boxes make a great gift, especially encouraging time together while doing something creative. You can also head in studio for art classes and camps.
Read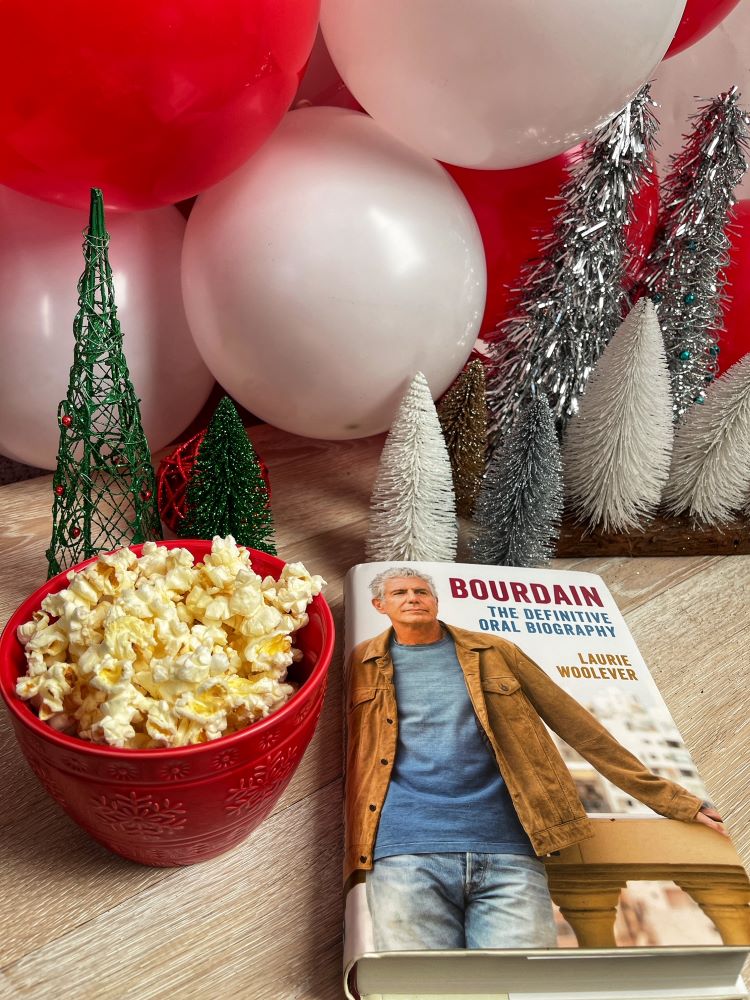 The world was shocked and felt the loss of Anthony Bourdain when he died in June 2018. The world travelling chef formed connections through food revealing the life and stories of others. This book shows a behind the scenes look into the life of the Chef from the people who knew him best. The book is a treasure of a legend. Buy here.
Play
Amazon Fire Tablet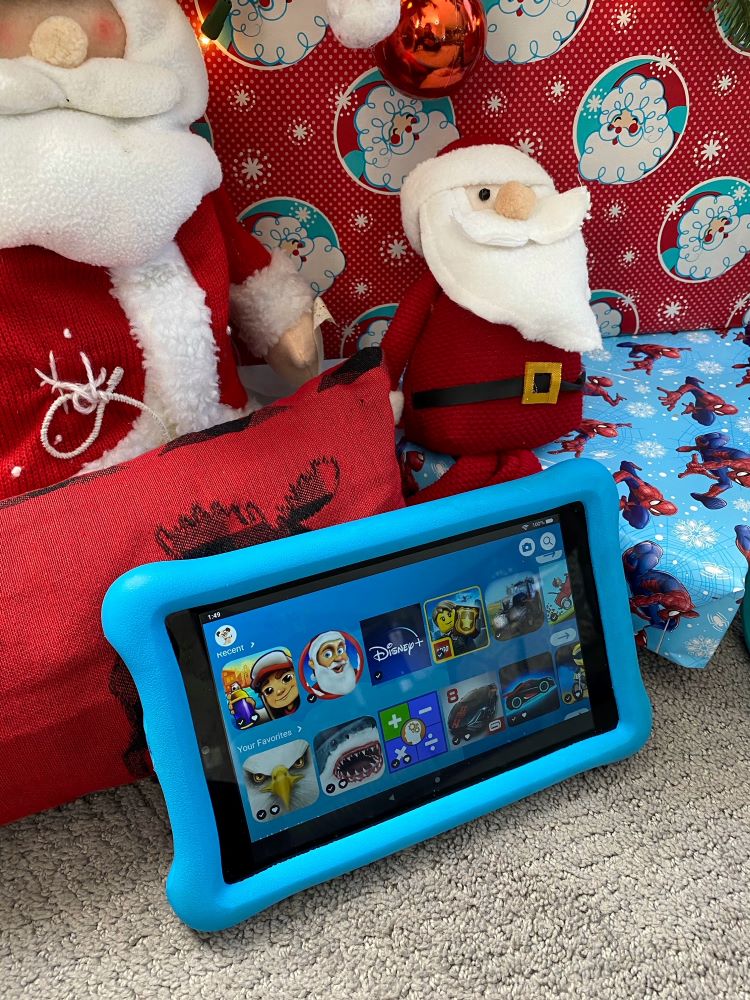 When looking for a tablet for Z, we opted to get the Fire Kids Edition Tablet. It comes with a kid-proof case and lets you place limits for your kids as to what they can do and for how long. The best part is that it comes with a 2 year worry free guarantee. Anything happens to the tablet, they replace it. We saw this in action when I discovered a big crack on the screen. Amazon was great and sent me a new tablet within a day. I highly recommend this for kids
Family Love
This gift guide wouldn't be complete without some local family love. I can honestly say, I have very talented family members that have businesses that definitely deserve a mention.
honeysuckle (local love)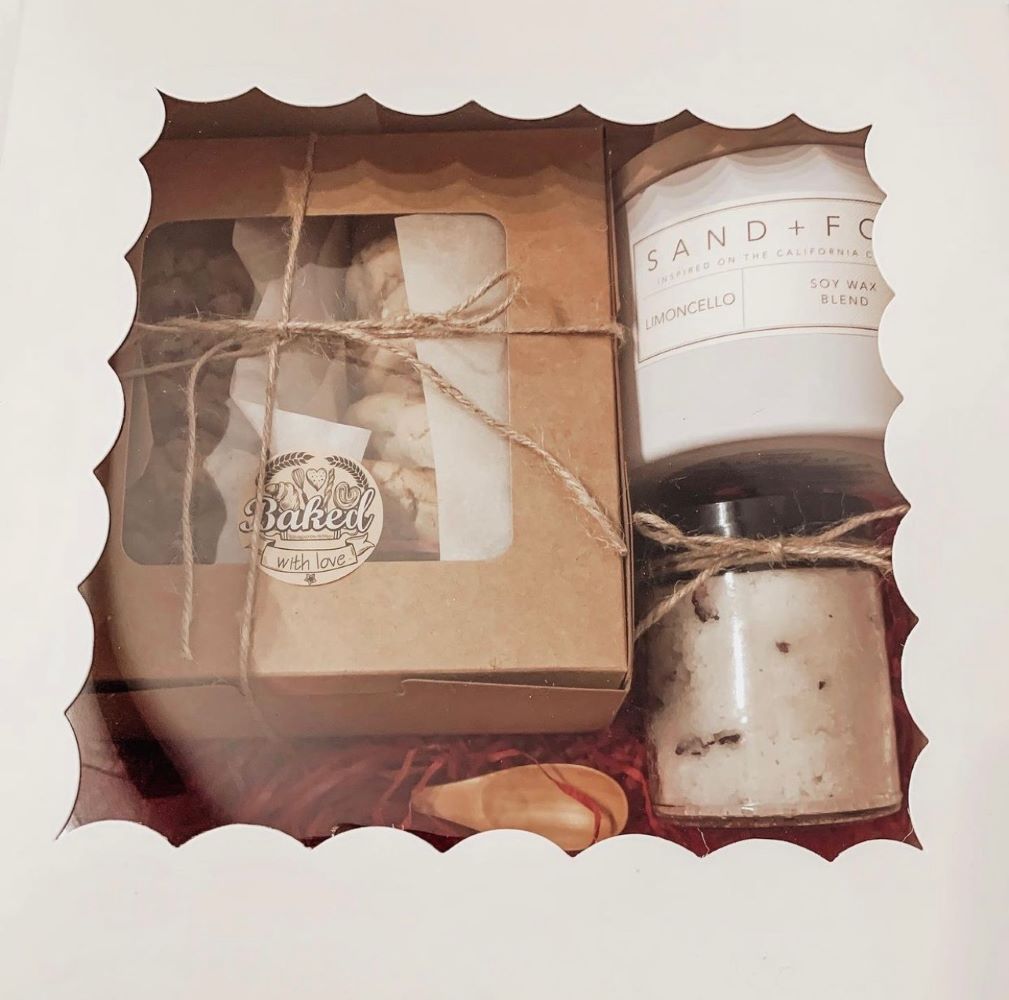 Aamina loves to bake and through honeysuckle, handmade goods boxed up with love, she creates custom gifts based on the recipients likes. One of her customer favourites is the double chocolate chip cookie.
The Kinetic (local love)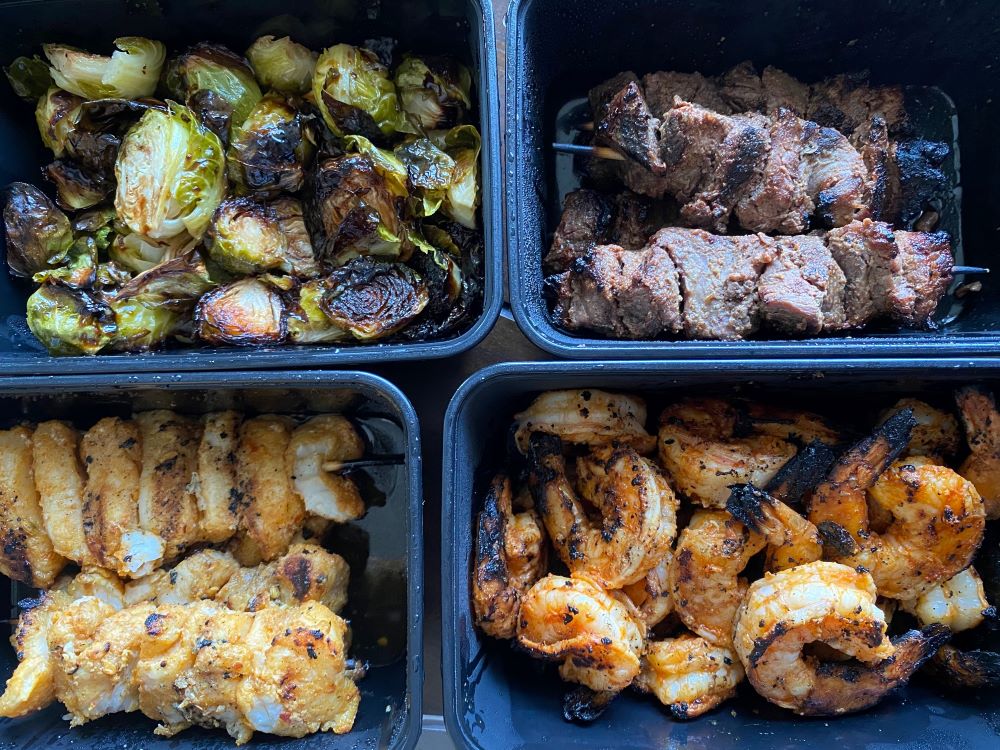 Ali, a former finalist on MasterChef Canada, is the owner of The Kinetic. His tasty creations definitely deserve a taste and there are a number of ways you can do so. You can order a cooked meal, enjoy a catered dinner at home or do a cooking class.
The Lash Lab (local love)
I never knew I had lashes until I got a lash lift. Zahira with The Lash Lab is a pro and in under 90 minutes, my lashes were lifted and tinted. The lash lift lasts up to 8 weeks and the infused keratin and peptides makes your lashes longer, stronger and healthier.