Delicate and delicious, these lacey oatmeal and coconut cookies are gluten-free and perfect with a glass of milk.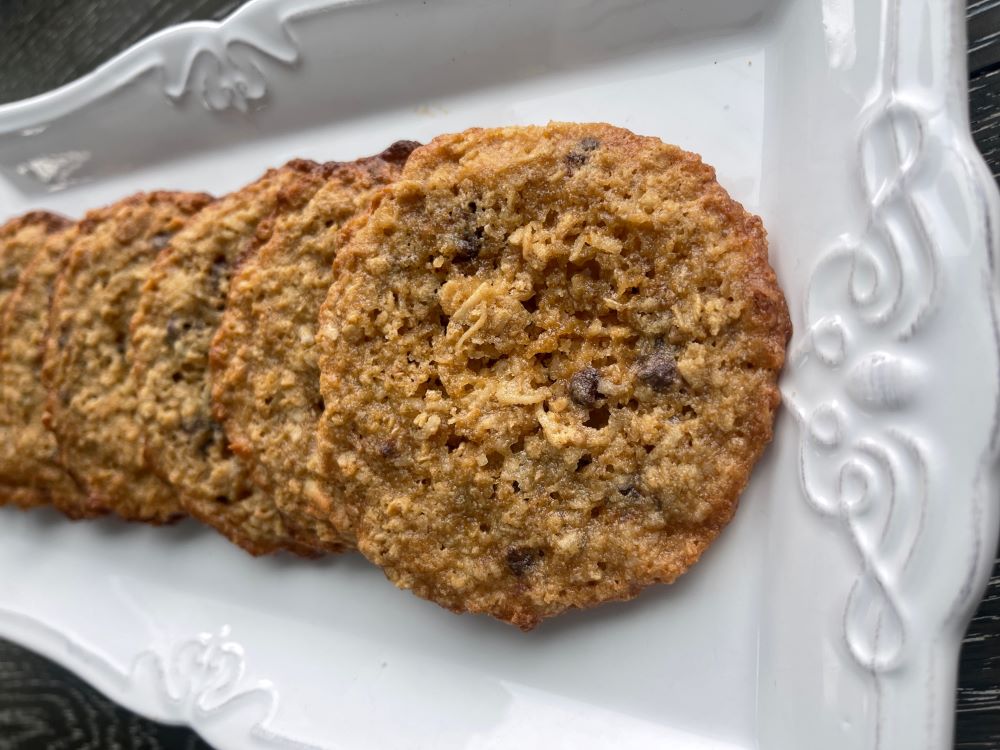 This post contains affiliate links.
We are always experimenting with cookies around here. Sure, we love our classics that are made on the regular, but it's always fun to come up with new variations of our favourites.
Here's a twist on your classic oatmeal cookie. These lacey oatmeal cookies are buttery and delicate and spread out as they bake (so be sure to leave lots of space on the cookie sheet). Made with almond flour and coconut, they are gluten-free and perfect with a cold glass of milk.
At first glance, these cookies don't look like anything special, but one bite and you will be reaching for another.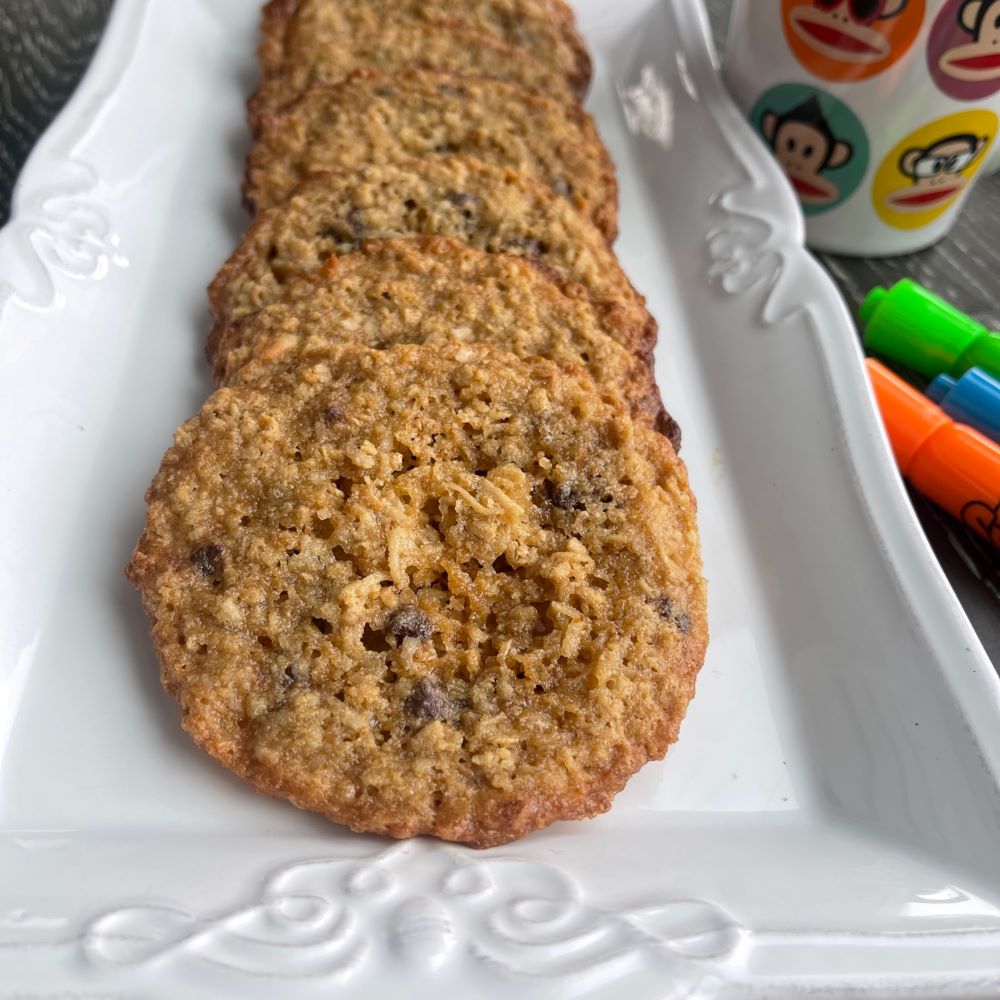 Gluten-Free Lacey Oatmeal and Coconut Cookies
Ingredients
1/2 cup butter
3/4 cup brown sugar
1 egg
1 tsp vanilla
1/2 cup shredded coconut
1/2 cup almond flour
3/4 cup rolled oats
1/4 tsp baking soda
1/2 tsp cream of tartar
1/3 cup mini chocolate chips (optional)
Instructions
In a mixer, cream the butter and the sugar until well combined.
Add the egg and vanilla and mix.
Add the coconut and combine once more.
To the mixture, add the flour, oats, baking soda and cream of tartar until just combined.
Mix in chocolate chips if you are adding them.
Scoop the dough onto a parchment lined cookie sheet leaving lots of room between each scoop.
Bake at 350 degrees for 8 - 10 minutes.
7.8.1.2
201
https://foodmamma.com/2022/04/gluten-free-lacey-oatmeal-and-coconut-cookies/