San Francisco is full of some amazing food! Here are some San Francisco eats for when you visit.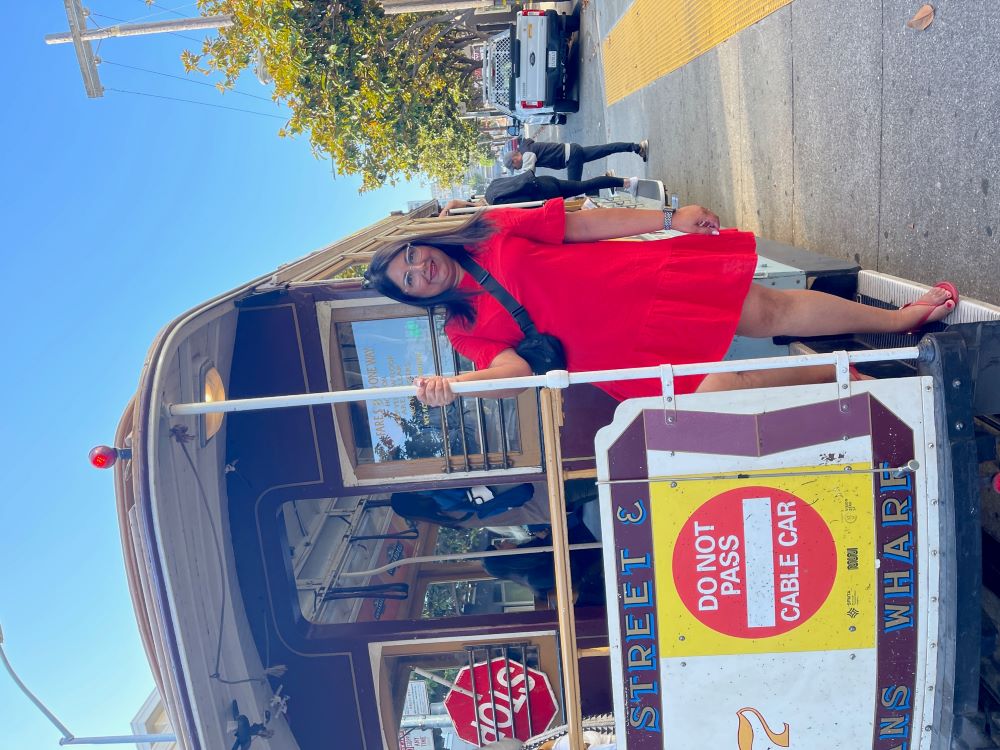 We had a great few days in San Francisco and we ate really well. We got a lot of recommendations as to where to eat and we barely scratched the surface. I think another trip is definitely in order. Here's a list of San Francisco eats that we enjoyed and would go back for.
Boudin
Not surprising that one of our first stops was to Boudin and their location in Fisherman's Wharf. Clam chowder in a sourdough bread bowl is a must-have. Z tried their cheese pizza on a sourdough crust which was delicious. We had breakfast there the next day and had their crab bennies and their sourdough waffles, both of which were great options to start the day.
R&G Lounge
One of our favourite meals was the deep fried crab and R&G Lounge. Sold at market price, the crab is lightly coated and fried to perfection. We stopped talking and savoured each bite. Highly recommend.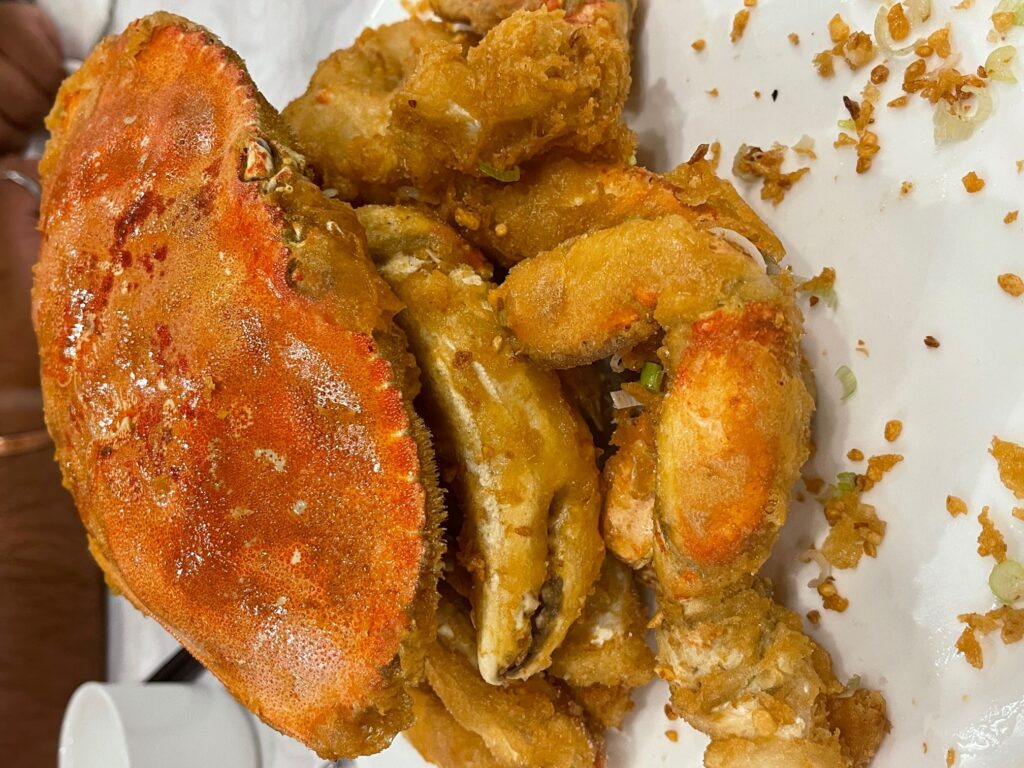 Mango Crazy
As we were heading away from Fisherman's Wharf, we got a little hungry. Hubby headed for a smoothie and instead came out with the perfect snack – Tosticeviche with crab and shrimp. It hit the spot!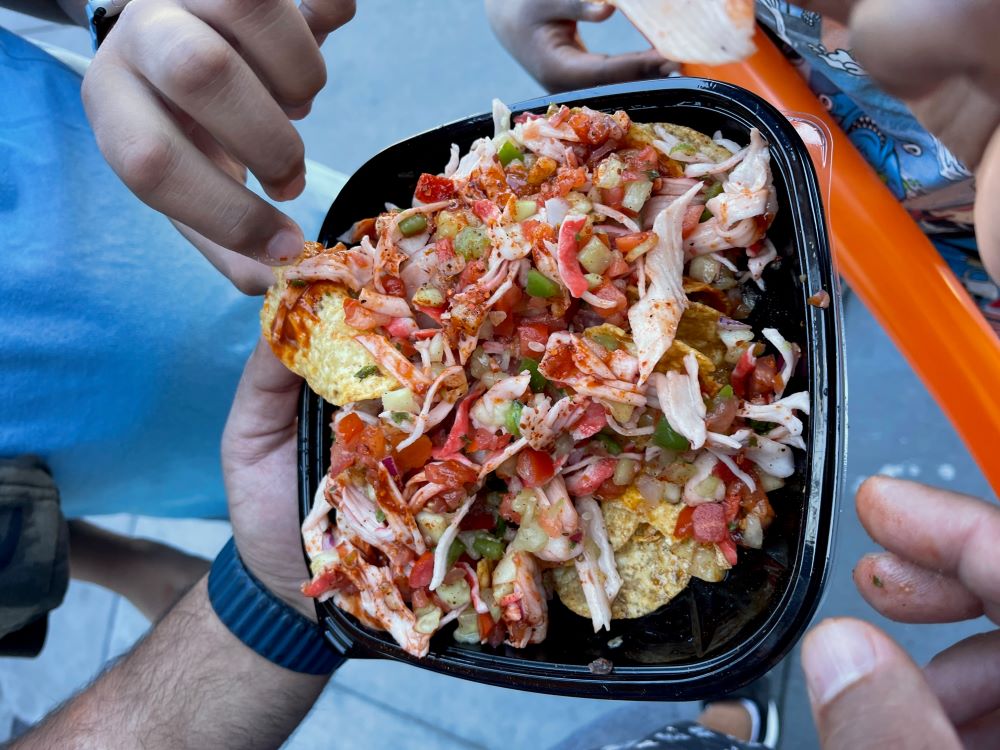 Scoma's
A number of people recommended Scoma's, a restaurant right by the water. Once we ordered, I realized we had been to that same restaurant, 17 years earlier. It was as good now as it was then. We started with sour dough bread. We ordered a delicious cioppino which was filled with ALL the seafood. The pasta and crab cakes were also a hit at the table.
Giardelli
Definitely the most expensive sundae I have eaten, but it had to be done. Vanilla ice cream with rich chocolate sauce and whipping cream. Yum!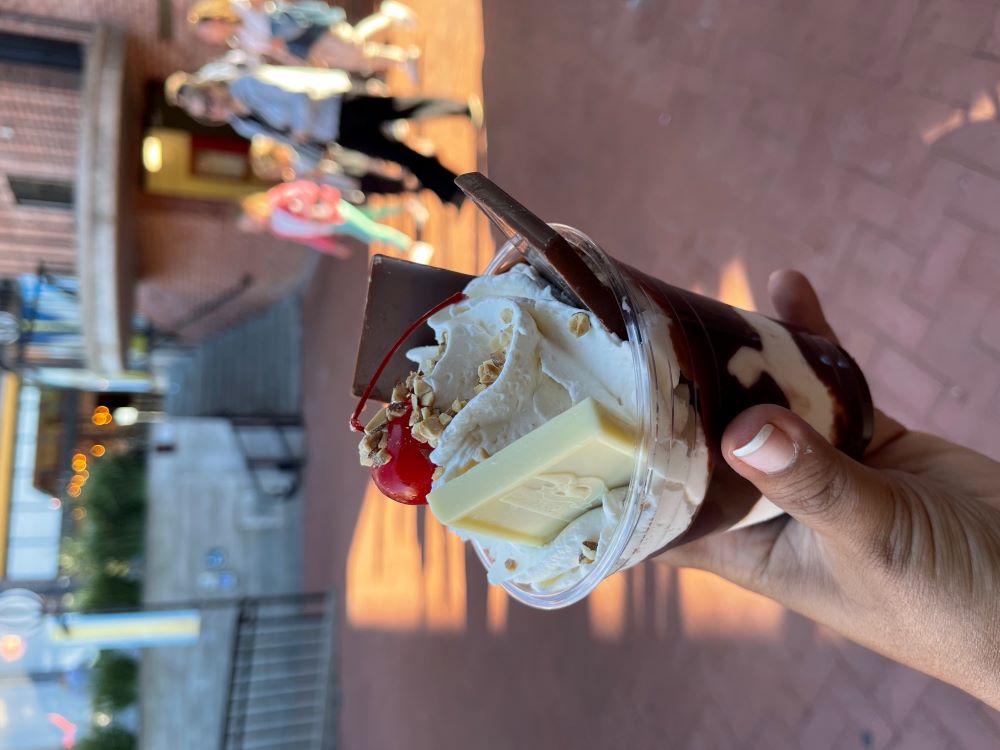 In & Out
We always make sure to stop at In & Out while we are in the states. Luckily there was one a couple blocks from our hotel.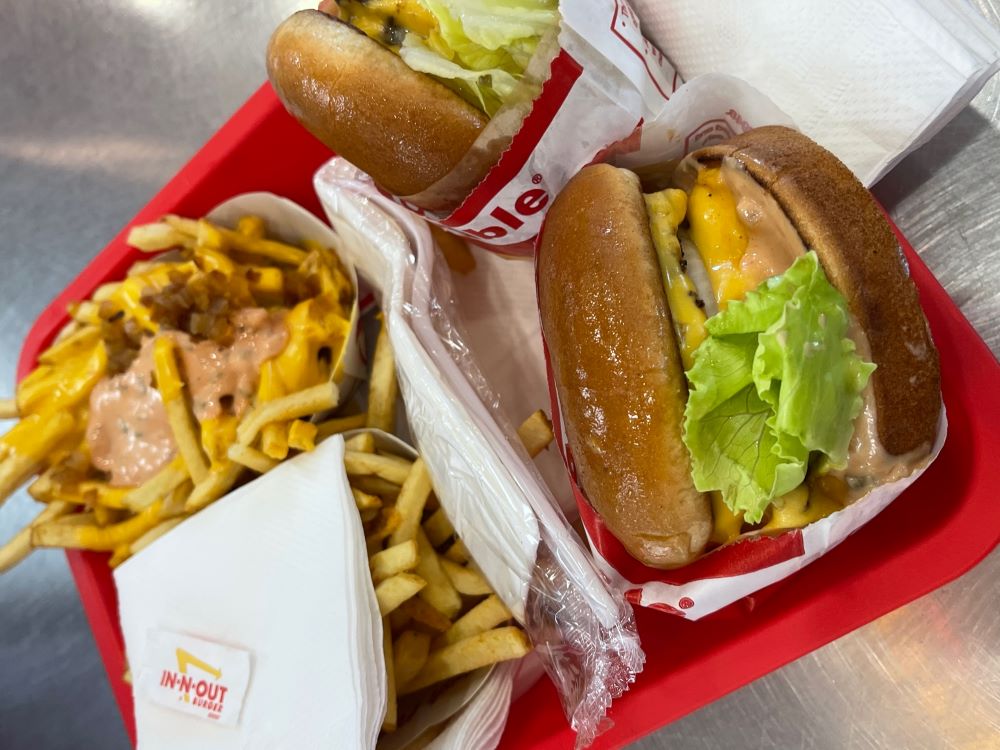 Golden Gate Fortune Cookie Factory
A must-see in Chinatown is the Golden Gate Fortune Cookie Factory. It was neat to see the cookies being made and hand-folded. They give you a sample when you walk in and when you buy a bag (which you won't be able to resist), they add in a few more, hot off the press.
B Star
It was so nice to see family when we were in San Fran. We enjoyed a Burmese dinner with them at B Star. We enjoyed the Tea Leaf Salad, Brussels sprouts and Laksa. My favourite was the Tamarind Chili Shrimp which we thought about for days.
Stella's
If someone tells me to go somewhere for cream horns, who am I to say no. We tried a number of cream horns in Little Italy. Our favourite ones were from Stella's, filled with fresh whipping cream.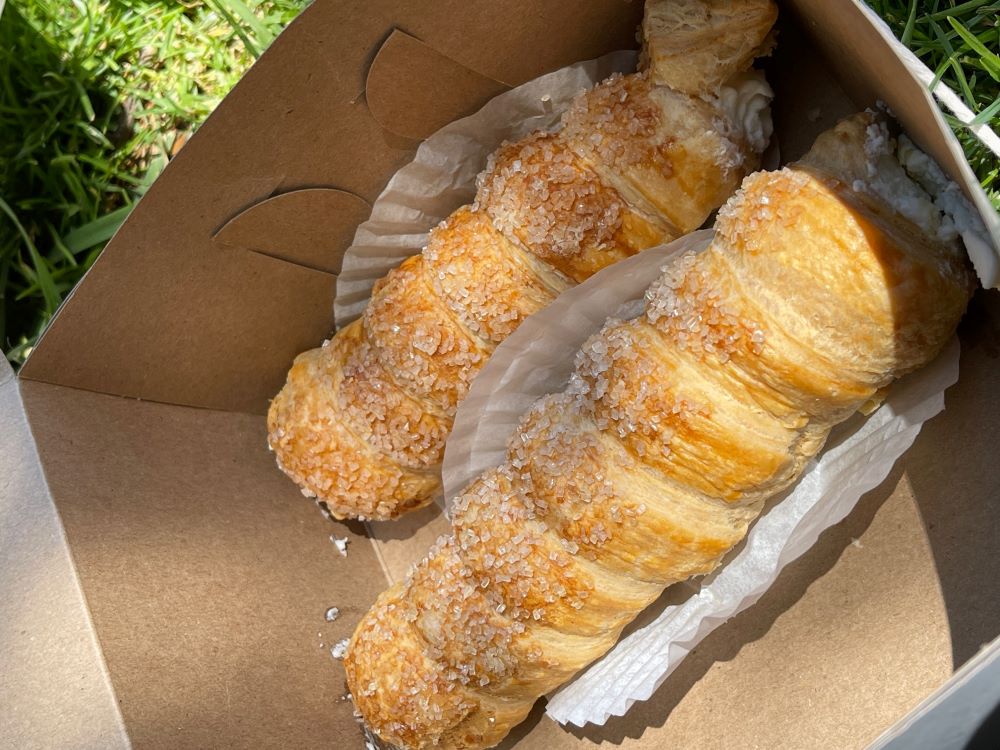 Swan Oyster Depot
One of our favourite meals in San Francisco was from Swan Oyster Depot. This popular place made famous by Anthony Bourdain and other notables has a long wait time. We opted to take our meal to go and it was quick! We headed to Alamo Square Park with a view of the Painted Ladies.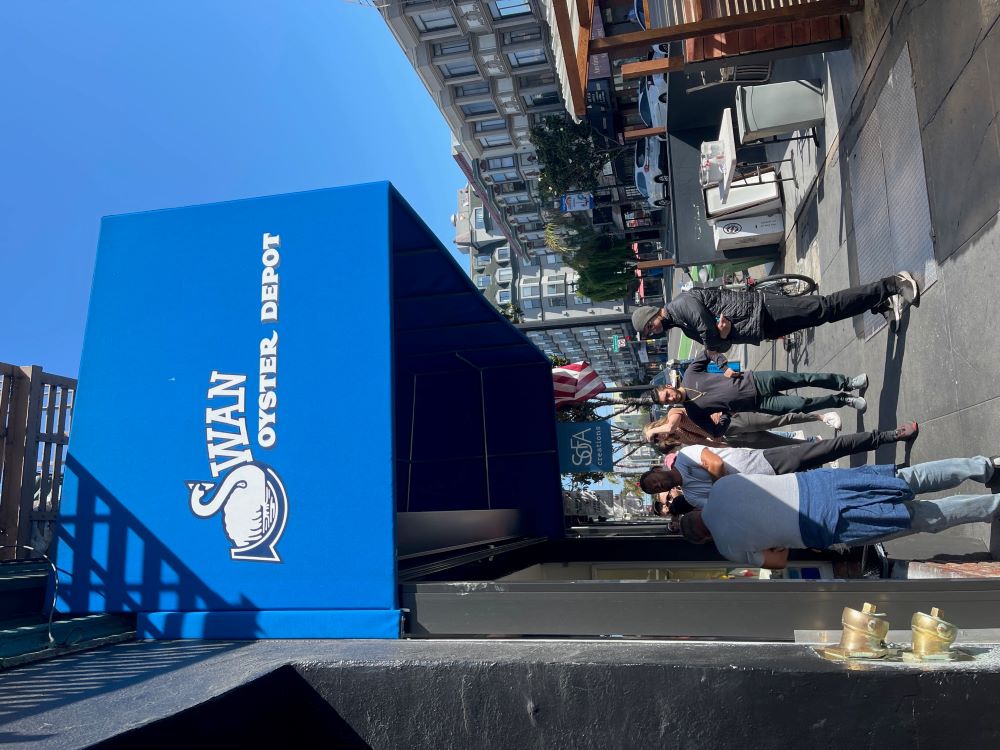 The meal was packaged so well! We enjoyed oysters and a combination salad which included crab and shrimp. The ingredients were so simple but so fresh and we all loved it.
Alimento
We stopped by this little deli in Little Italy where they were making fresh sandwiches. The caprese sandwich was so good and filled with so much cheese, fresh tomatoes and basil.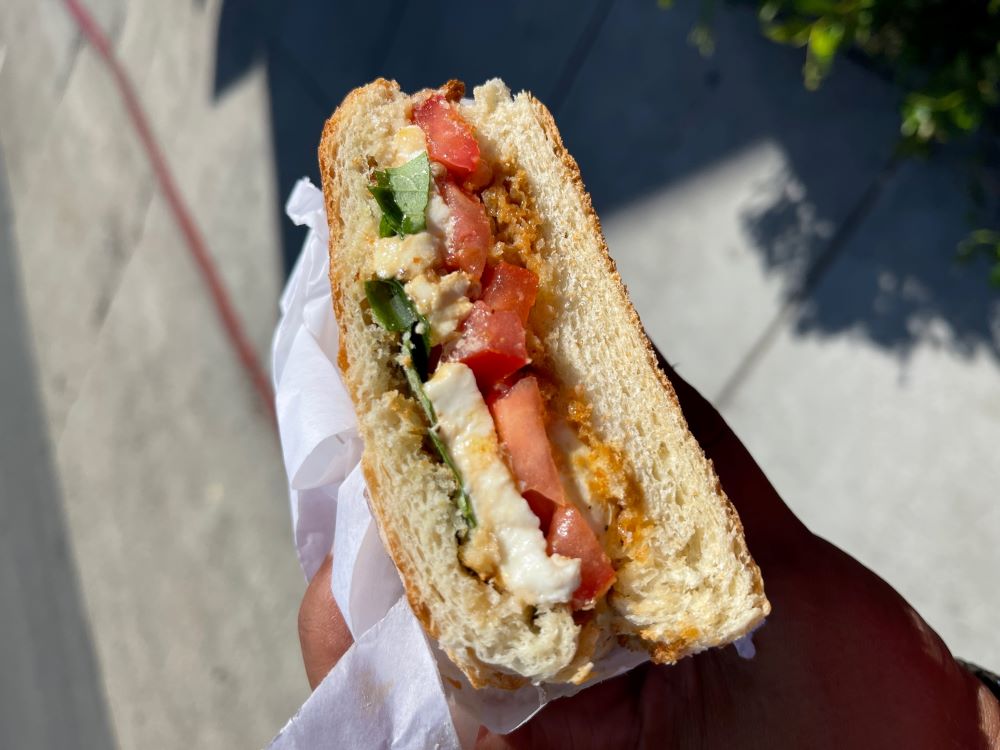 Nick's
Many people told us about Nick's in Little Italy. Luckily they offered pizza by the slice and it made for a very easy lunch.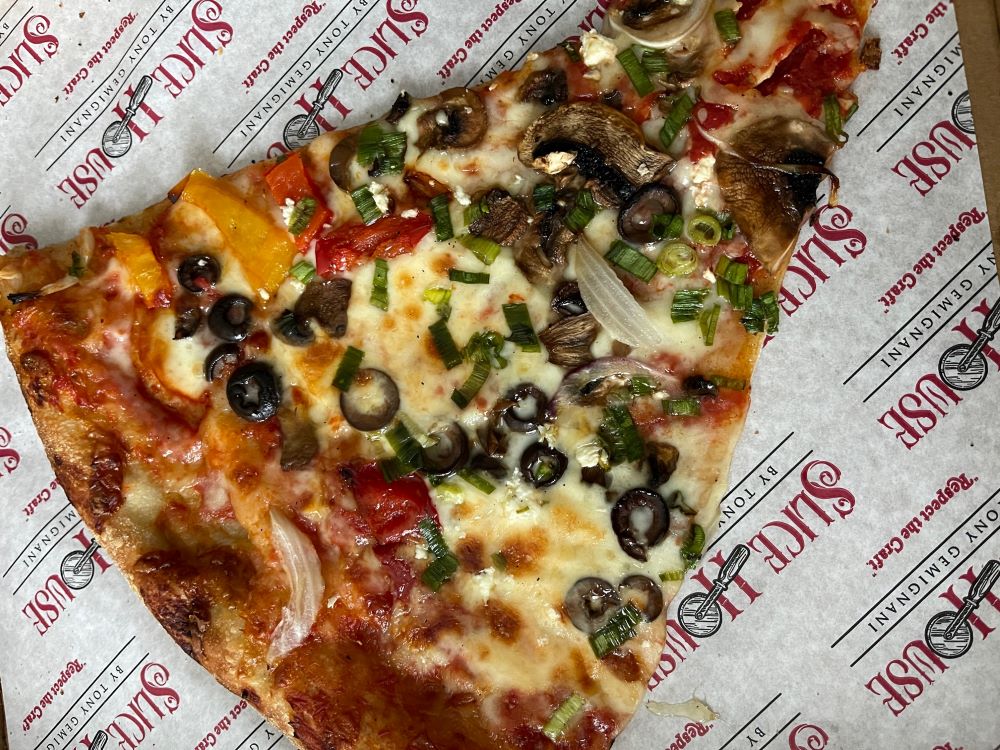 Oracle Park
We headed to the baseball game but I have to admit, it was for the food. We filled our bellies with garlic fries, hot dogs, crab sandwiches and popcorn.
Mona Lisa
When the kids went to sleep, hubby and I headed out on a date night. We went to Mona Lisa in Little Italy and the calamari hit the spot.