Bring on the sweet treats to celebrate Diwali. This kheer is perfect for the occasion and super easy to make.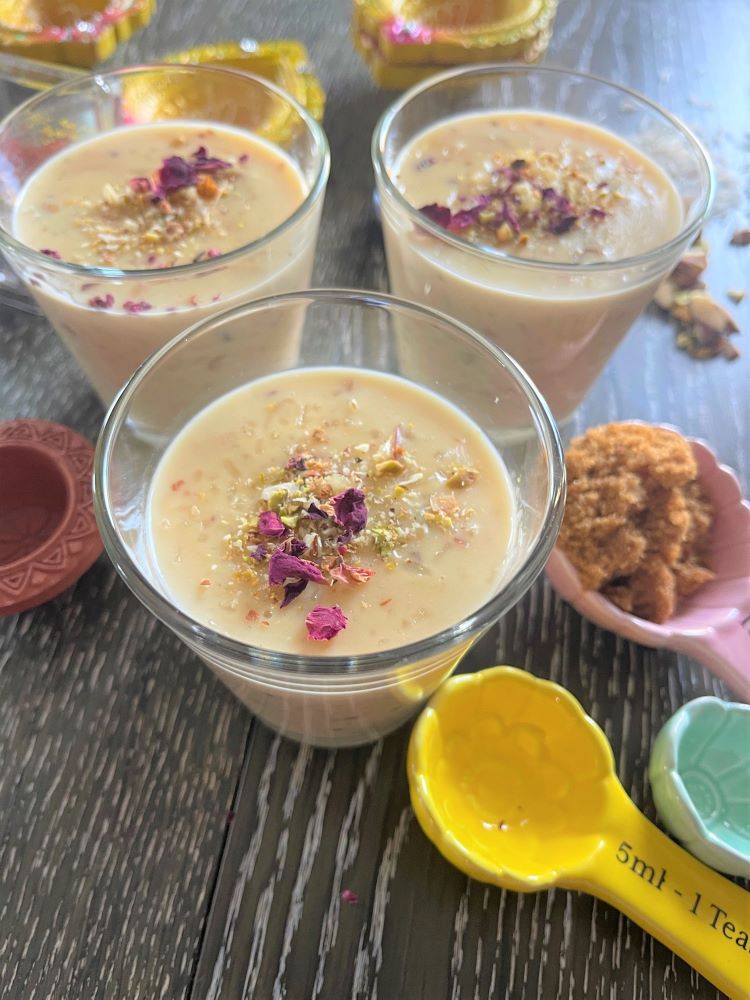 Simple and easy desserts are always welcome around here. To celebrate Diwali, kheer is definitely on the menu. Kheer is a traditional rice pudding accented with cardamom and saffron.
This dessert comes together in 30 minutes and uses many things that are already in my pantry. Made with milk, cream and evaporated milk, this is a creamy dish, definitely not for those who are lactose intolerant. The rice is cooked in milk and sugar until it is tender. Cardamom and saffron add to the flavour and for me, nuts are a must! I use almonds and pistachios, ensuring that it is not only in the pudding, but it tops it as well.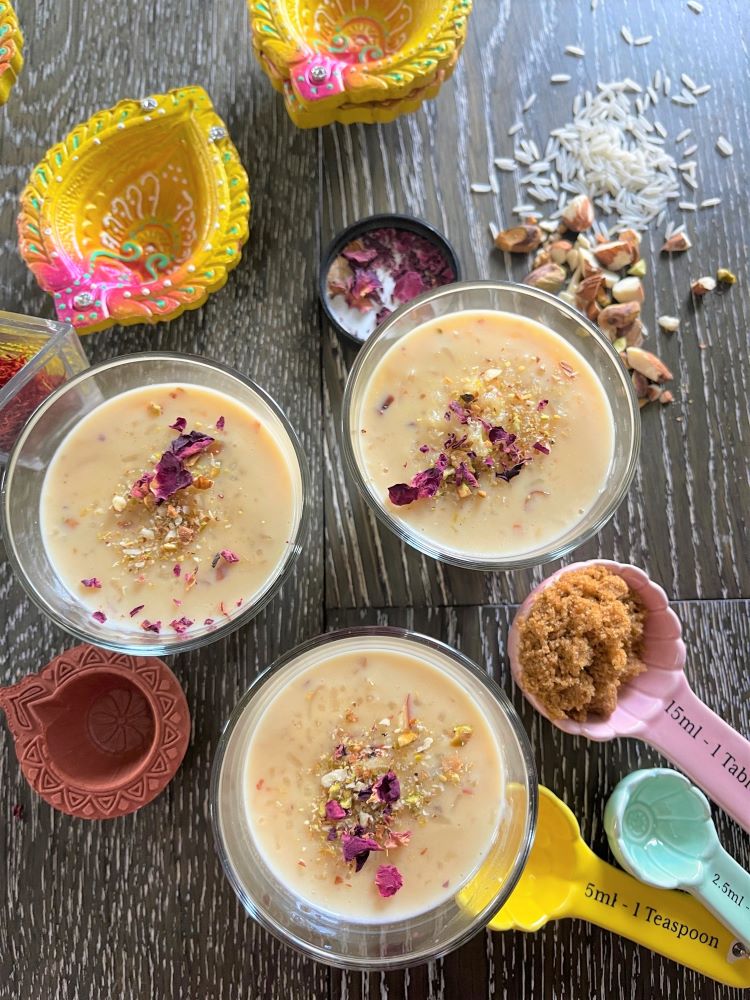 Enjoy the pudding hot or cold; it's delicious both ways.
Ingredients
1/2 cup rice
1 cup water
2 cups milk
1/2 cup whipping cream
1/2 can evaporated milk
1/2 cup white sugar
1/4 cup brown sugar
1/2 tsp cardamom powder
pinch saffron
1/2 cup almonds
1/2 cup pistachios
rose petals
Instructions
Combine the rice and water and cook over medium high heat. 
When water is absorbed, add the milk and cream and cook on low heat for 20 minutes. 
Mash the rice with a masher and then add sugars, evaporated milk, cardamom, saffron and half the nuts and simmer for a few minutes. 
Garnish with the remaining nuts, saffron and rose petals.
7.8.1.2
210
https://foodmamma.com/2022/10/kheer-indian-rice-pudding/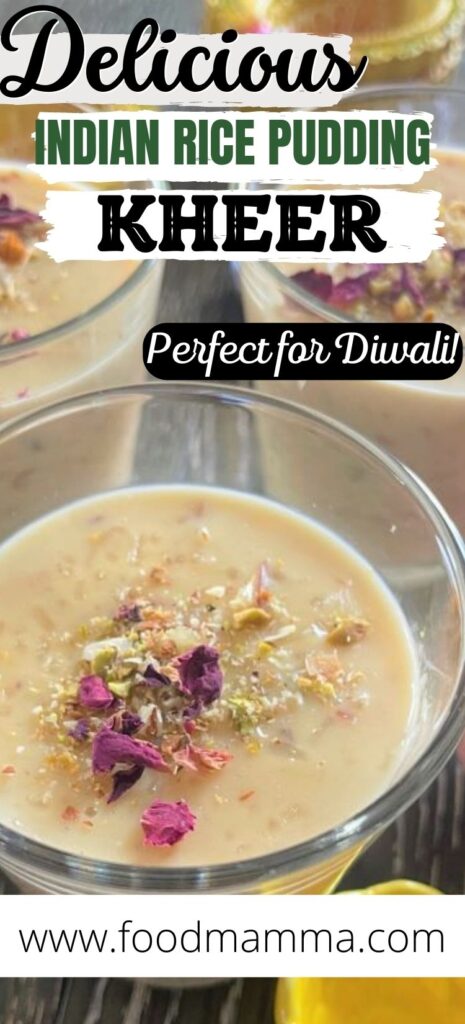 Looking for more sweets? Try these 2-ingredient coconut ladoos!