Just a couple ingredients and your air fryer are needed for this sweet and spicy beef bacon.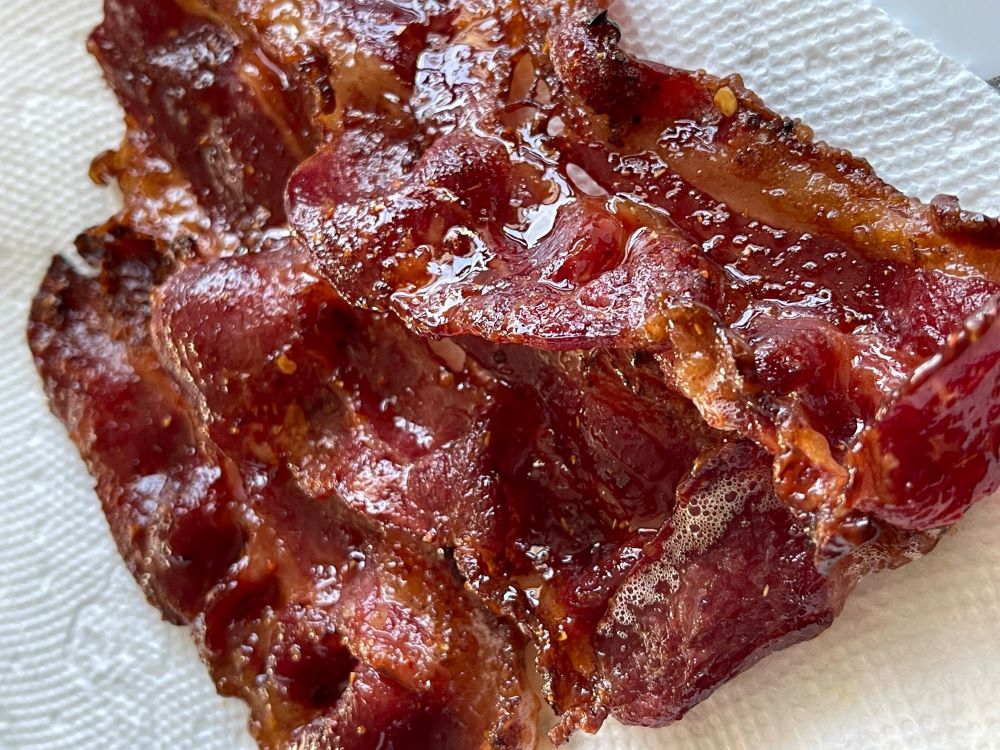 This is a really easy snack to make. There's no exact recipe, just measure with love.
Place your bacon on a plate or pan and sprinkle with your favourite powdered spice. I usually use Trader Joe's Ajika Georgian Seasoning or Chili Lime. Cajun would be great too, but just use what you like and what you have on hand.
Next sprinkle the brown sugar and then with the back of a spoon, rub it into the meat.
Air fry the beef bacon at 400 degrees for 10 minutes. Enjoy!