Buttery shortbread with a gooey centre, these Medjool Date and Pistachio Pinwheel Cookies are perfect for Ramadan.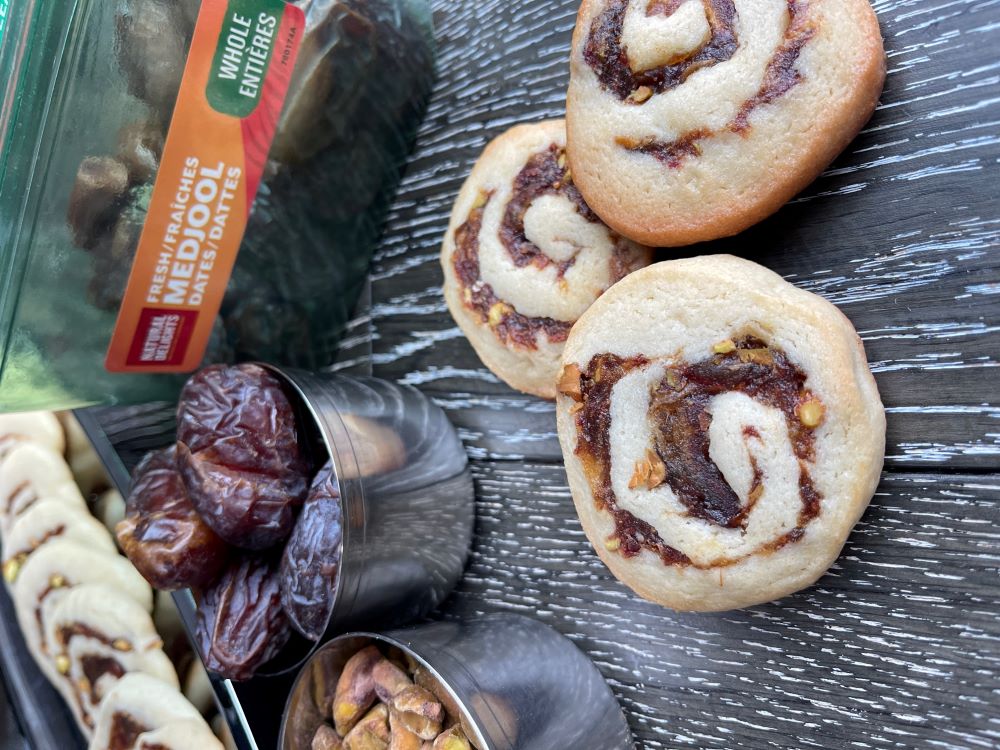 Sponsored – This is a sponsored post. All thoughts and opinions are my own.
If there is one food item that is synonymous with Ramadan, it is definitely Medjool dates. Dates are a staple for breaking the fast and definitely plentiful during this holy month.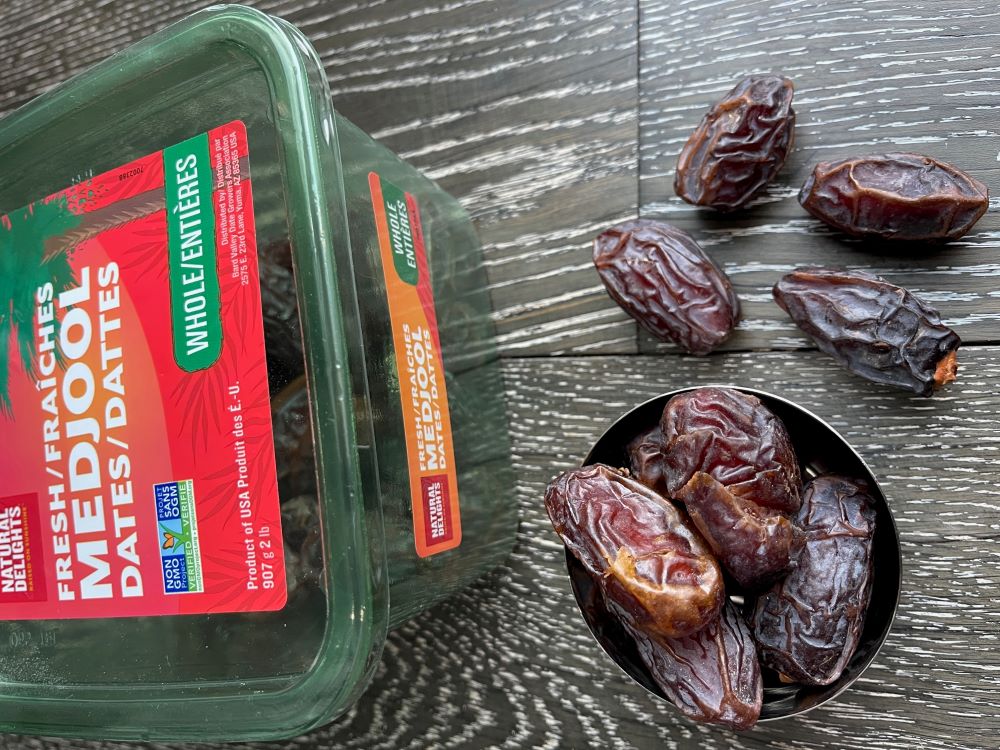 Natural Delights Medjool Dates are fresh dates found year-round in the produce section of your favourite grocery store. They are very high in antioxidants, fibre, potassium and micro nutrients. They are naturally sweet and contain no sulphites or preservatives. They are perfect for snacking on and are great to bake with.
Medjools are mixed with chopped roasted pistachios making the most delicious filling for these rose flavoured pinwheel cookies.
Ingredients
There are minimal ingredients for making these treats. The outer dough is simple, with butter, sugar, eggs and flour. Rose extract is added to the dough, taking it to a whole new level. The rose flavouring is completely optional.
It's the centre where the magic happens. The pitted Medjools are cooked with water and sugar. This cooking process makes the dates swell and become tender. The dates are pressed with the back of a wooden spoon while they are cooking until you get a fudgy paste. Once the dates are cooked and mashed, roasted pistachios are mixed throughout. This combination is hard to resist and its really hard to not just eat the whole thing as is.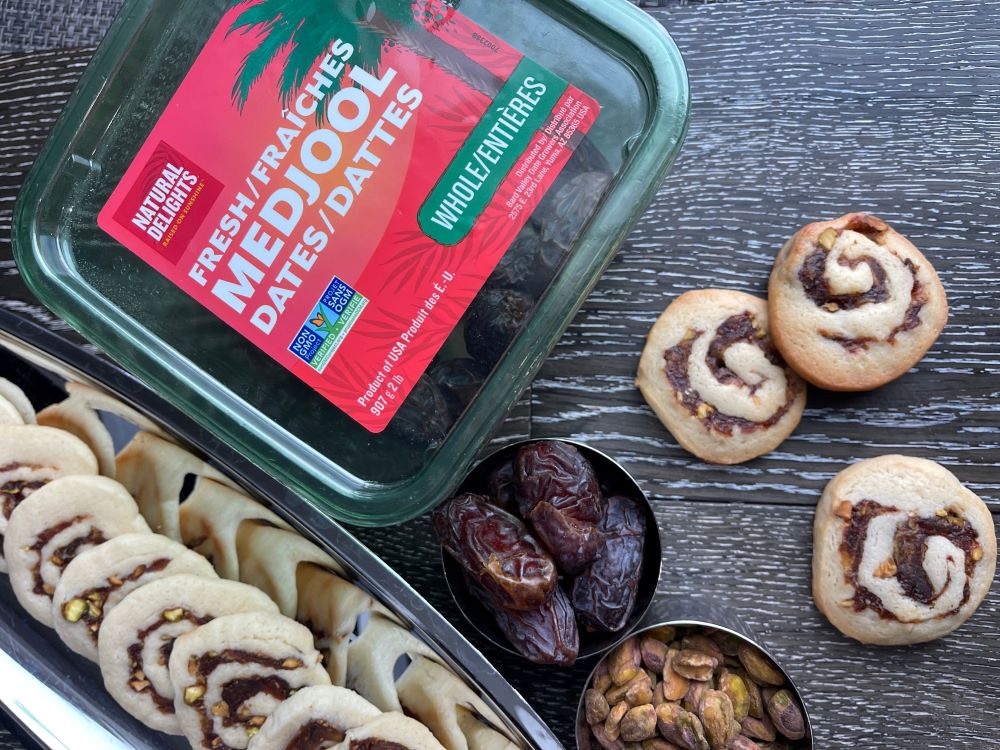 Method
In a mixer, combine the sugar and the butter and beat for 5 minutes. Add the eggs and, if you're using the extract, add that as well. Add the flour until combined. The dough will be sticky. Place the dough in plastic wrap and let chill for 30 minutes. After the dough has been chilled, place it between two pieces of parchment and roll it out into a square, approximately 10" or 12".
While the dough is chilling, place the pitted dates in a saucepan with sugar and water. Let the dates cook until the water has been evaporated. Use the back of the spoon to mash the dates once they soften. Once the dates have been softened and mashed, let the mixture cool.
Add the mixture on top of the rolled out dough, spreading it to cover the dough all over.
Using the parchment to help, roll the dough tightly into a roll. Cover and refrigerate until the dough is firm. If you don't have a lot of time, you can also place the roll in the freezer until its firm and easy to cut into slices.
Once firm, cut the dough into even slices. Place on a parchment lined sheet, leaving room between each roll. Bake at 350 degrees for 10-12 minutes.
Love Medjool dates? Click here for more recipes.