Savoury egg-dipped bread is topped with tomatoes and mozzarella in this Caprese French Toast.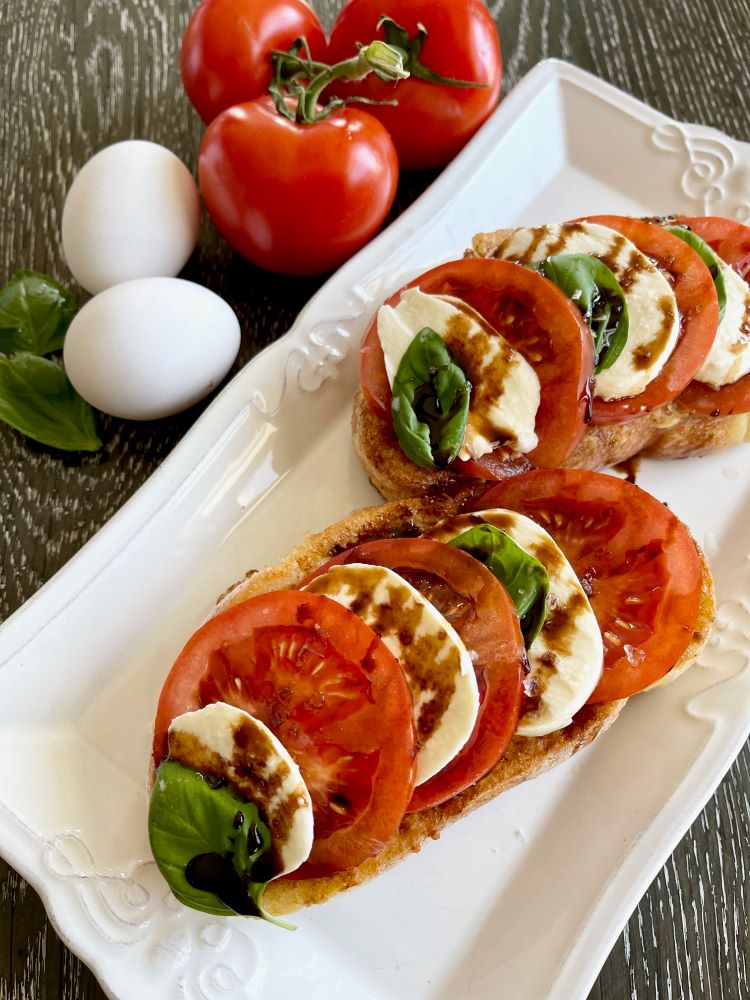 Disclaimer – Egg Farmers of Alberta have sponsored this post but all thoughts and opinions are my own.
While making my grocery list this week, I realized just how many eggs we go through in this house. A lot. They are our go-to when we need a quick meal and they provide so much protein. Much needed when we are running from one activity to the next.
Eggs are nutrient-dense and contain all nine essential amino acids. They are full of so many vitamins and minerals which include iron, vitamins A, B12, D, E, folate, selenium, lutein and choline. From building tissues, repairing muscles, maintaining healthy skin and eyes, eggs are like superheroes. One large egg provides 6g of protein. More than half of it is in the yolk so definitely worth not skipping out on it.
There is a myth that eggs are not good for you because of the cholesterol levels. This is definitely not the case! In fact, the lutein found in egg yolks also protects against the progress of early heart disease.
You can find all this information and more on the Egg Farmers of Alberta's site here.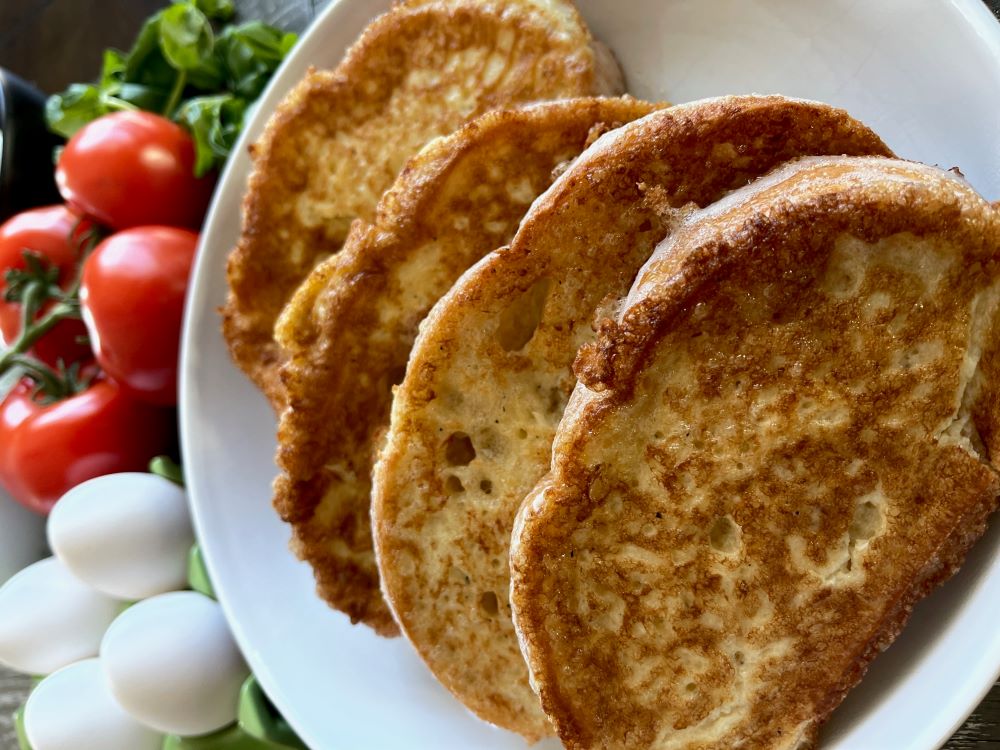 One of our favourite ways to enjoy eggs is in French toast. We make them both sweet or savoury, adjusting the egg mixture with sugar or spices, depending on what we prefer in that moment. Some of our savoury French toasts include chopped veggies like onions and tomatoes or sometimes we keep it simple with salt and pepper. A lot of times, when we are craving something sweet, I'll make the mixture with sugar right in the mixture, having control of how sweet we want it. Other times, we keep it plain, adding maple syrup or whipped cream to top. So many possibilities!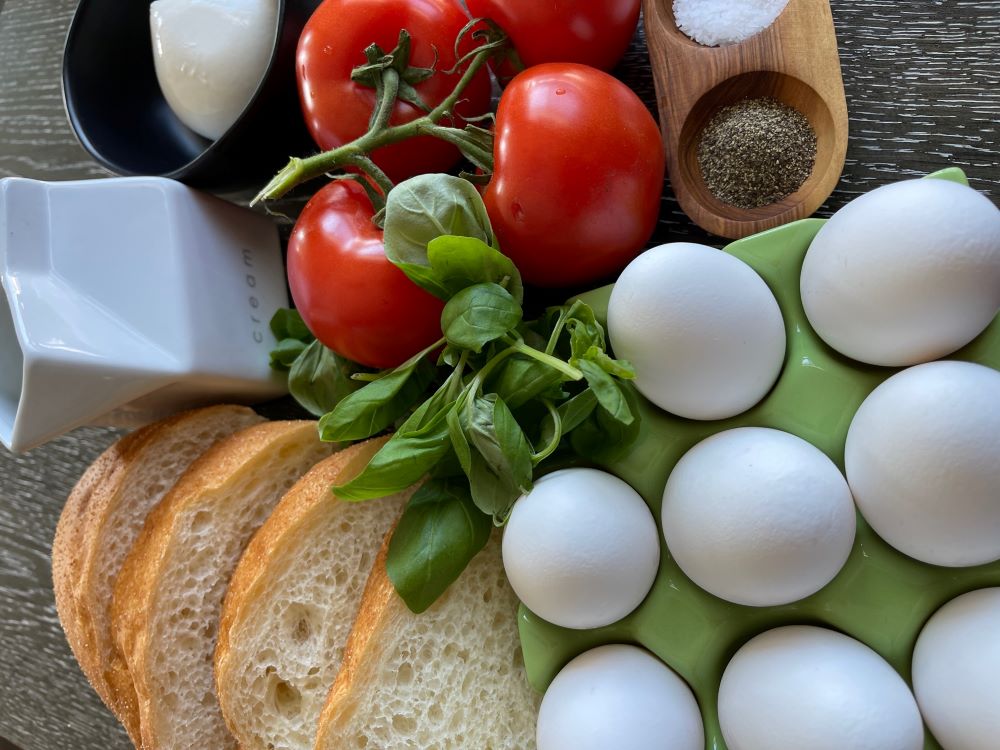 This Caprese French Toast starts with a base of eggy French bread. The bread is cut into slices 1" thick and dipped in a mixture of eggs, cream, salt and pepper. These are fried to perfection with the egg forming a golden crust on the bread. Next comes the tomatoes and fresh mozzarella. These can be cut into whichever thickness you prefer, but keeping them the same for both. Leaves of basil are tucked in between, the herbs providing so much flavour. The finishing touch is a drizzle of balsamic glaze and sprinkle of maldon salt. This can definitely be enjoyed for breakfast, lunch or dinner.
For information and more recipes using eggs, head to https://eggs.ab.ca/.
Love eggs?
Check out these other recipes on my site:
Ingredients
3 eggs
¼ cup cream
4 slices French bread, cut 1" thick
salt
pepper
4 tomatoes
2 balls mozzarella
1 bunch basil
balsamic glaze
maldon salt
Instructions
In a shallow dish, beat the eggs.
Add the cream, salt and pepper and combine well.
Heat a pan on medium heat and coat the pan with oil.
Dip the bread in the egg mixture and cook in the oil until browned on both sides.
Add tomatoes and cheese, alternating each slice on top of each cooked toast.
Drizzle with balsamic glaze and sprinkle with maldon salt.
7.8.1.2
216
https://foodmamma.com/2023/03/caprese-french-toast/