This lentil salad is hearty and fresh and is perfect to have in the fridge for when hunger strikes.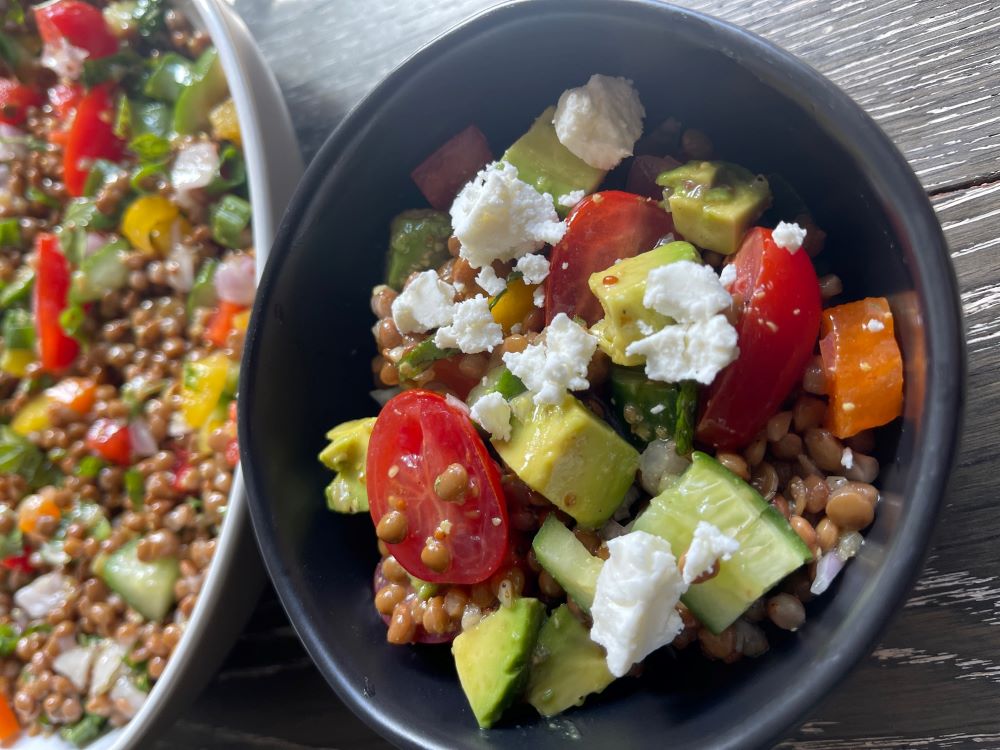 Things have been more crazy than usual. In an effort to eat better and have more dishes readily available, I have been making some grab and go meals for the week. I'm a snacker, so I'm naturally going to be snacking all the time but having quick meals to eat have helped in keeping me full and not grabbing the junk food.
I've been obsessed with this lentil salad. It is hearty and full of so much freshness, I've started craving it. This is one of those dishes that are great to clean out the fridge and use up what you have. The dressing is one of my faves, light and tasty. Just add all the ingredients to a mason jar and give it a good shake.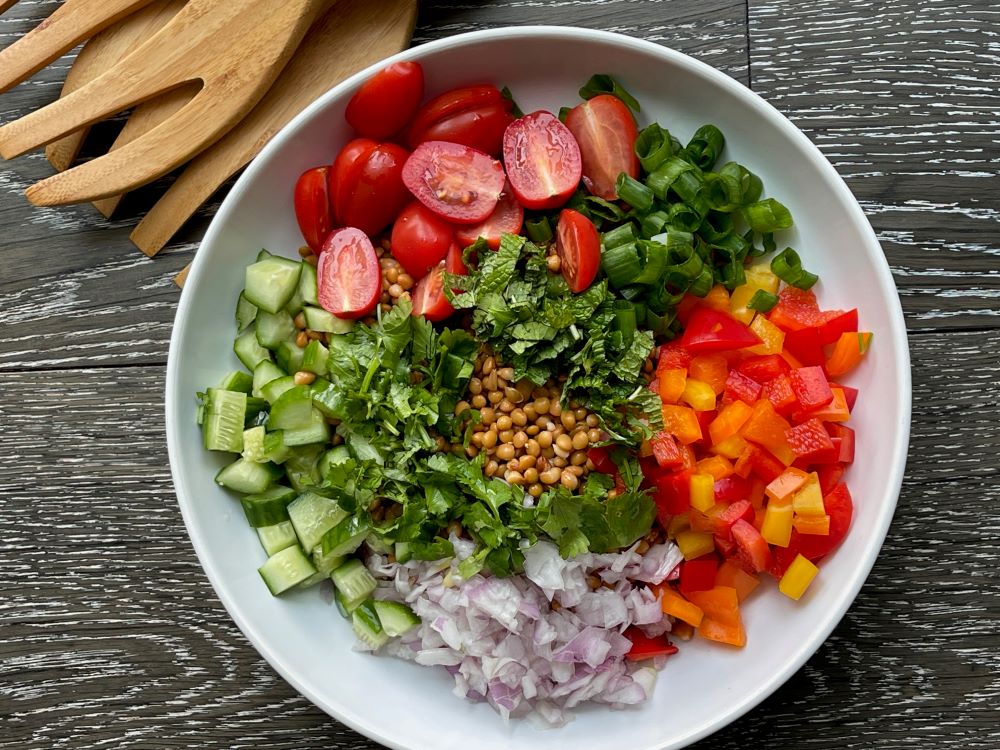 While I make the majority of the salad right away and let it sit for a few days in the fridge, all I'm adding when it's time to eat is avocado and cheese and even those can be skipped if you're in a hurry. The salad itself is easy to prepare – just open up a can of lentils and cut up your favourite veggies and herbs. That's it, that's all. You can cook dried lentils but I do love the ease of canned lentils that are ready to use.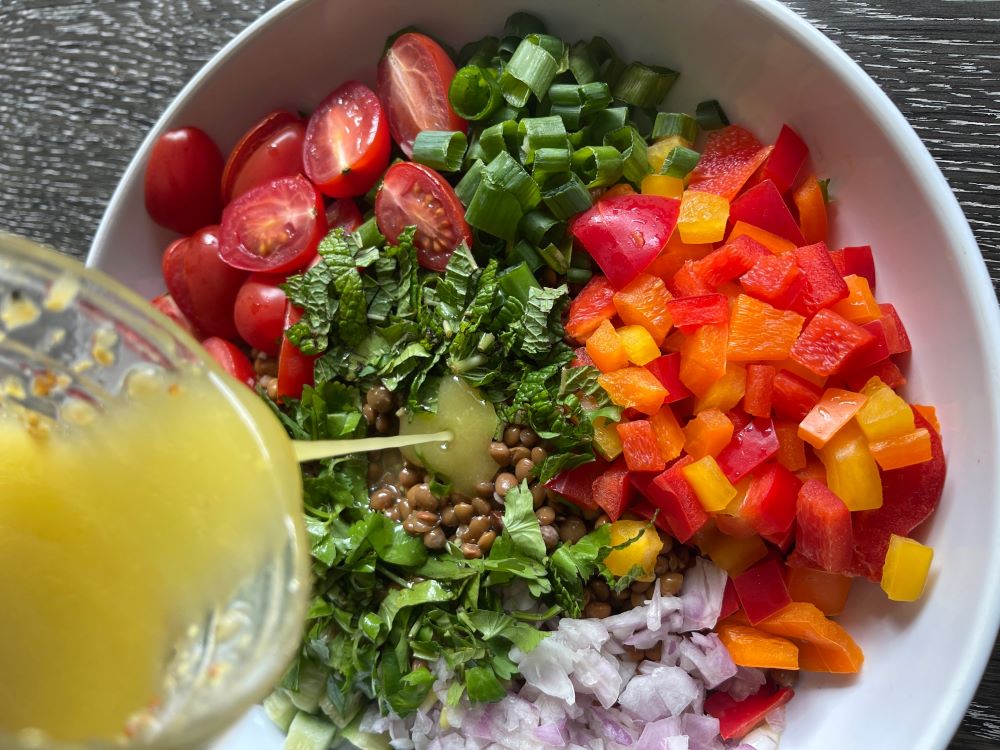 For me, no salad is complete without cheese. Both goat cheese and crumbled feta cheese work well with this salad.
Ingredients
1 540mL can lentils
1 cup grape tomatoes, halved
3 mini cucumbers, chopped
1 small red onion, chopped
4 green onions, chopped
1 pepper, chopped
6 sprigs mint, chopped
handful cilantro, chopped
1 avocado, chopped
goat cheese or feta cheese

Dressing

1 TB rice vinegar
1 TB sugar
1 TB fresh lemon juice
2 tsp dijon mustard
1/4 cup oil
salt
pepper
Instructions
Place all the ingredients in a large bowl. If you are not eating the salad right away, do not add the avocado or the cheese.
In a mason jar, add all the dressing ingredients and shake well.
Pour the dressing over the salad and mix well.
7.8.1.2
221
https://foodmamma.com/2023/05/lentil-salad/
Love salads? Check out this Roasted Beet and Feta Salad or this Greek Pasta Salad.