Rose-flavoured glaze takes this plain sour cream bundt to a whole new level.
Pretty and tasty with the addition of rose petals, this rose glazed bundt is a stunner.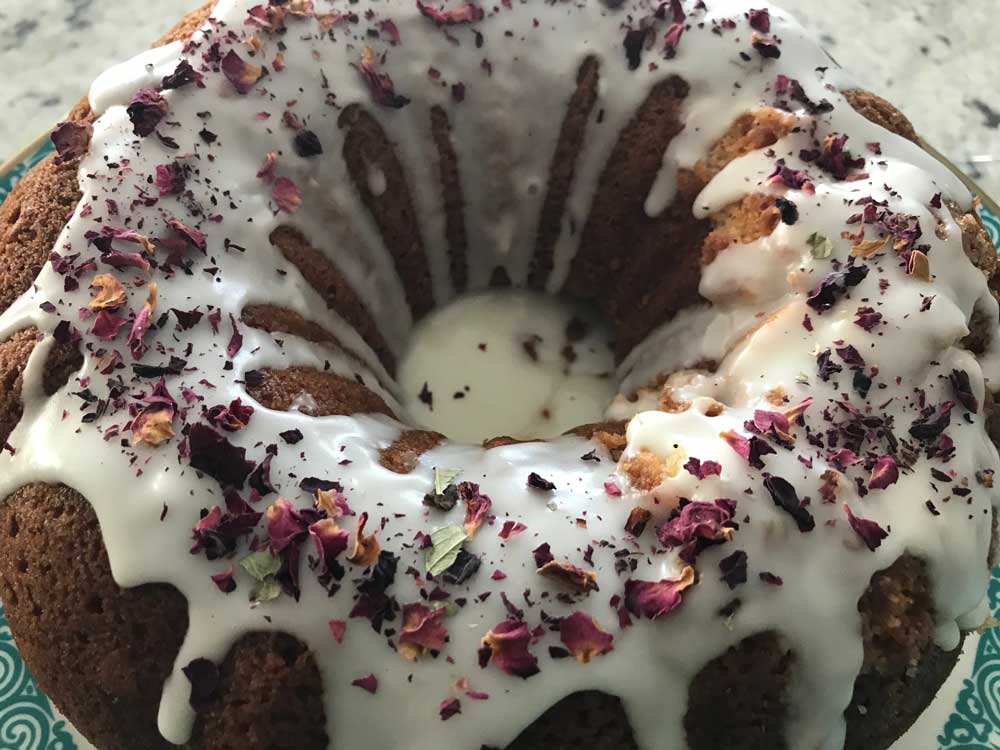 My go-to cake is definitely the sour cream cake. It's great plain or with icing and is requested around here often. I've used it for cakes, cupcakes and even cake pops.  For my mother-in-law's birthday, I wanted to take the cake up a notch. What better way than with  a flavour filled glaze.
…