Today marks the start of YYC Pizza Week! The team behind YYC Burger Week have partnered up with some great restaurants in the city to raise money for Calgary Meals on Wheels. From September 26 to October 5th, 40 restaurants will compete in a pizza battle, with a portion of all sales going to Calgary Meals on Wheels. What a delicious idea!
There is also a Blogger Challenge which I am participating in along with 8 other local bloggers. We were given a list of three secret ingredients which we needed to incorporate in our pizza. You had an option to choose one or all three: chestnut puree, anchovies or fire roasted tomatoes.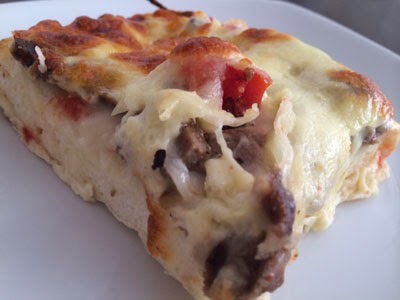 I would love your votes for my Donair Pizza! The base of the pizza is a creamy white sauce loaded with garlic and sweetened with chestnut puree. This was topped with homemade donair meat, crisp onions, fire roasted tomatoes and loaded with cheese. My pizza is up against some tasty creations so your vote would be most appreciated. Thank you!!