It's always fun to see what President's Choice comes up with every
holiday season. They always have fun products and tasty treats that
everyone seems to love. This year was no exception!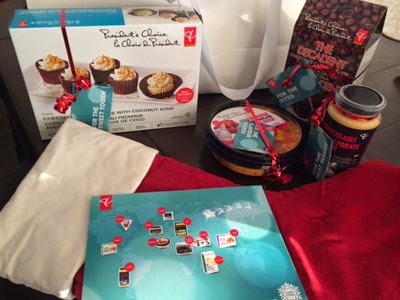 Focused on food creations from around the world, this year President's Choice is marketing to foodies. Like the Harissa Hummus from Morrocco, designed for the lavour seeker, which hubby loved! For the sweet tooth, like me, the PC Mini Cheesecake Cupcakes with Coconut Icing were a winner. With items like Habanero Aioli from Chile and the Goose Fat from France, there's something for everyone.
I'm especially loving President's Choice right now with their Crave More campaign. The fact that they have no preservatives, artificial flavours or colours is a huge plus when shopping for my family.