This year's food line up at the Calgary Stampede is filled with big flavours, wacky treats and lots to indulge in.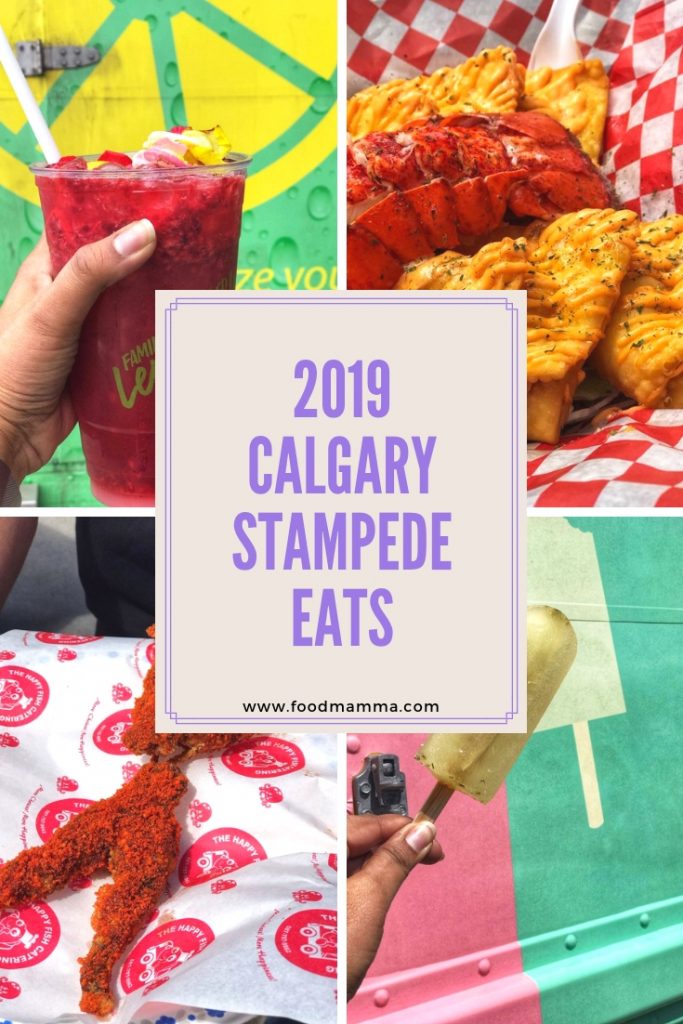 With only 50 days until the 2019 Calgary Stampede, the list of wacky and wonderful midway food was released today.  From the 12″ fries to the octopus lollipop, there is something for everyone.
I had a sneak peek at some of the offerings and they are delish. Check it out!
Rose Lemonade
Lemonade is always a go-to at the Calgary Stampede and this one from Family Squeezed is not only tasty but very pretty to look at. This drink is made with raspberries and edible roses and will be perfect on a hot day.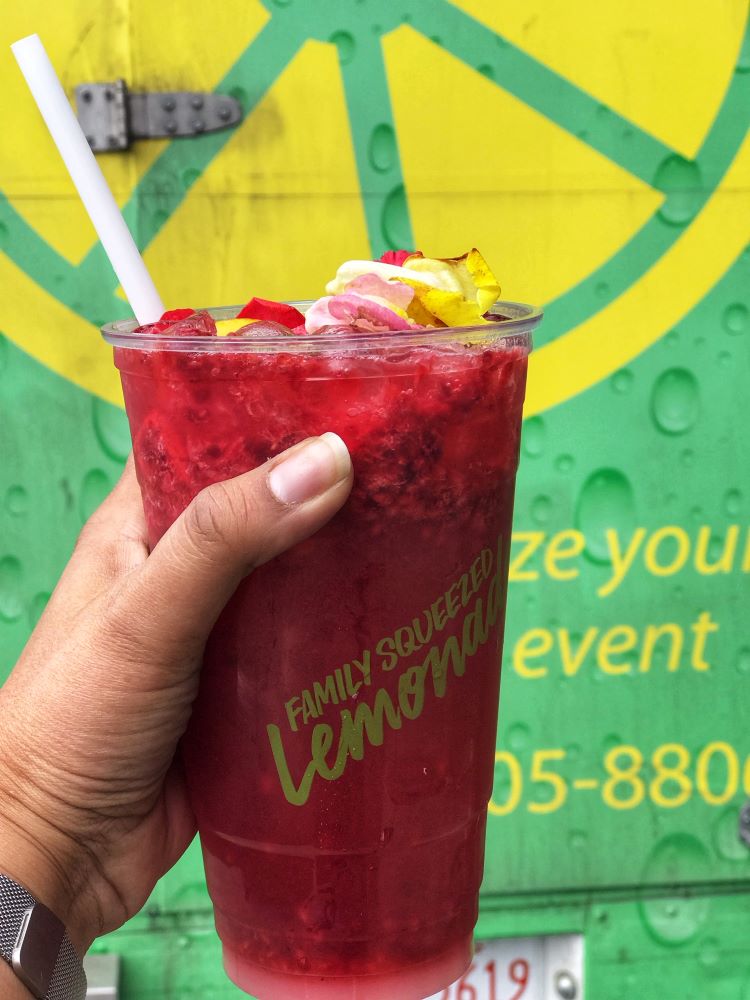 Creamy Truffle Lobster Dumplings
If you're looking for something luxurious to indulge in, these dumplings are the perfect thing. Six pieces of deep fried dumplings with a creamy lobster filling and served with a lobster tail from The Dumpling Hero. I definitely will be going back for more of these.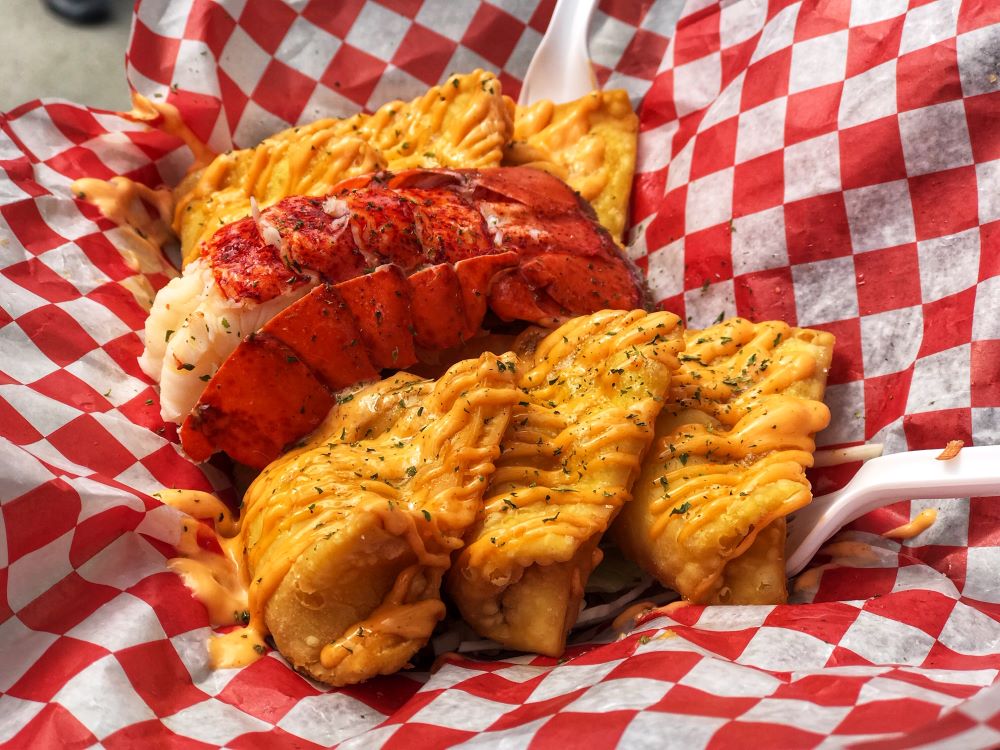 Flamin' Frog Legs
You can find Flamin' Hot Cheetos on a few dishes this year at the Stampede including this one from The Happy Fish.  The sticks of frog legs are dredged in the cheeto crumbs and flour before being fried and dusted with more crumbs. If you're wary about trying frog legs, trust me, they taste just like chicken.
Cherry Bomb Pizza
This is quite the unusual pizza from Pizza 73.  With a base of honey garlic Sriracha sauce, the pizza is topped with bacon, pepperoni and maraschino cherries and then finished with a sprinkling of pop rocks.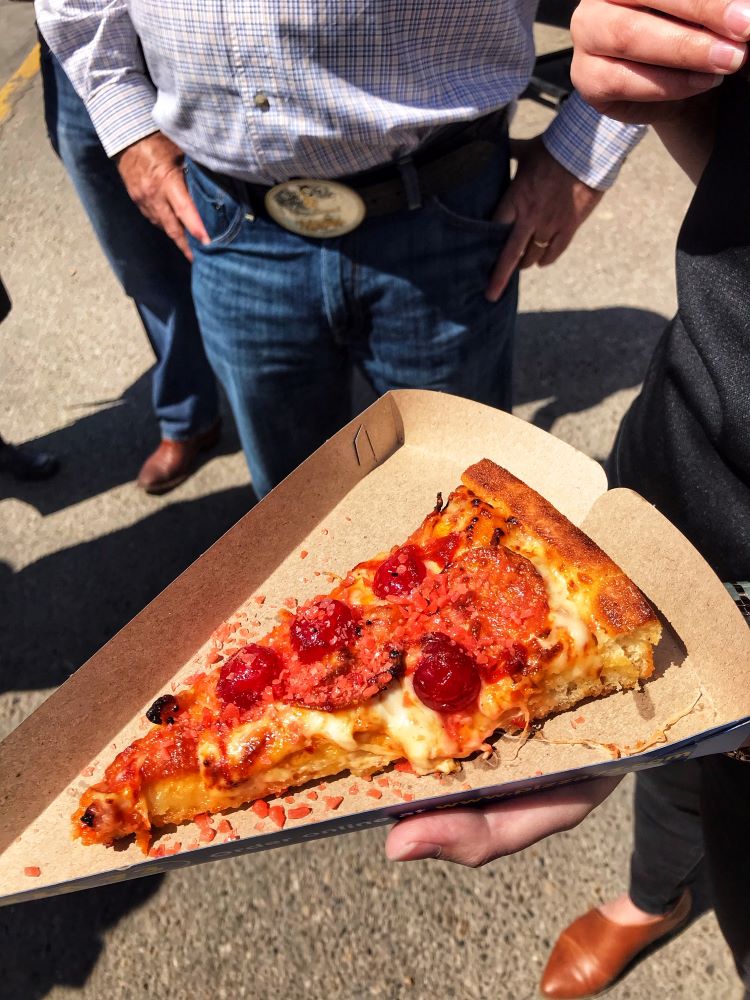 Dill Pickle Ice Pops
This one is for all the pickle lovers out there. This ice pop from Family Freezed is made with pickle juice!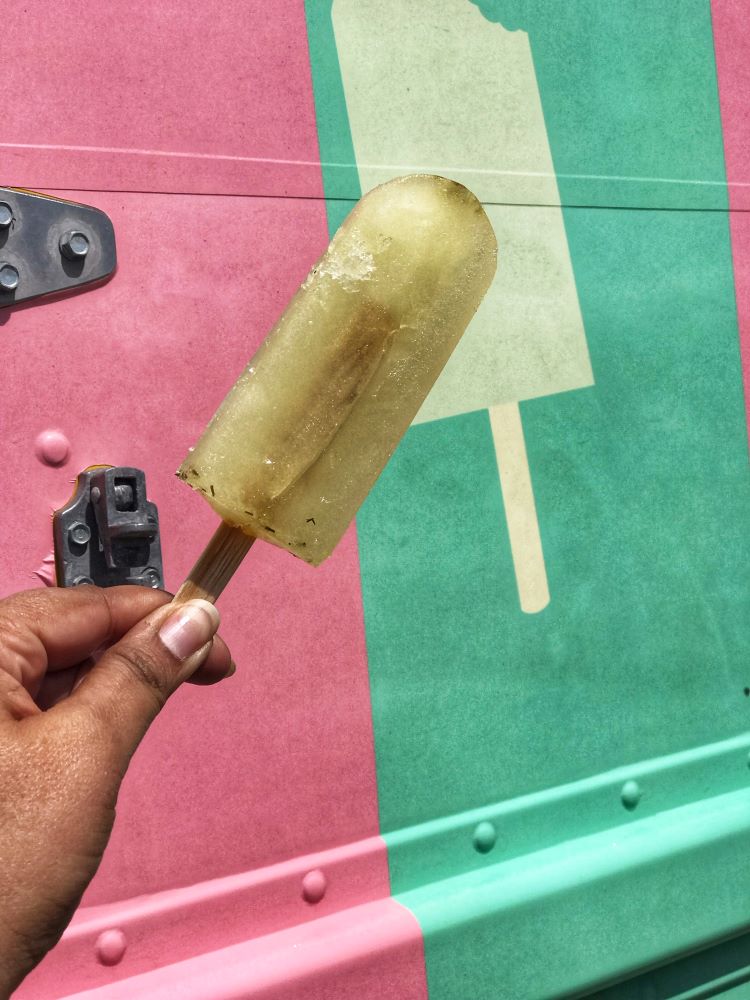 Chocolate Chip Doughnut
This sweet treat is brought to you from Family Dough and will definitely give you a sugar high. This long john doughnut is coated with sprinkles and filled with scoops of cookie dough.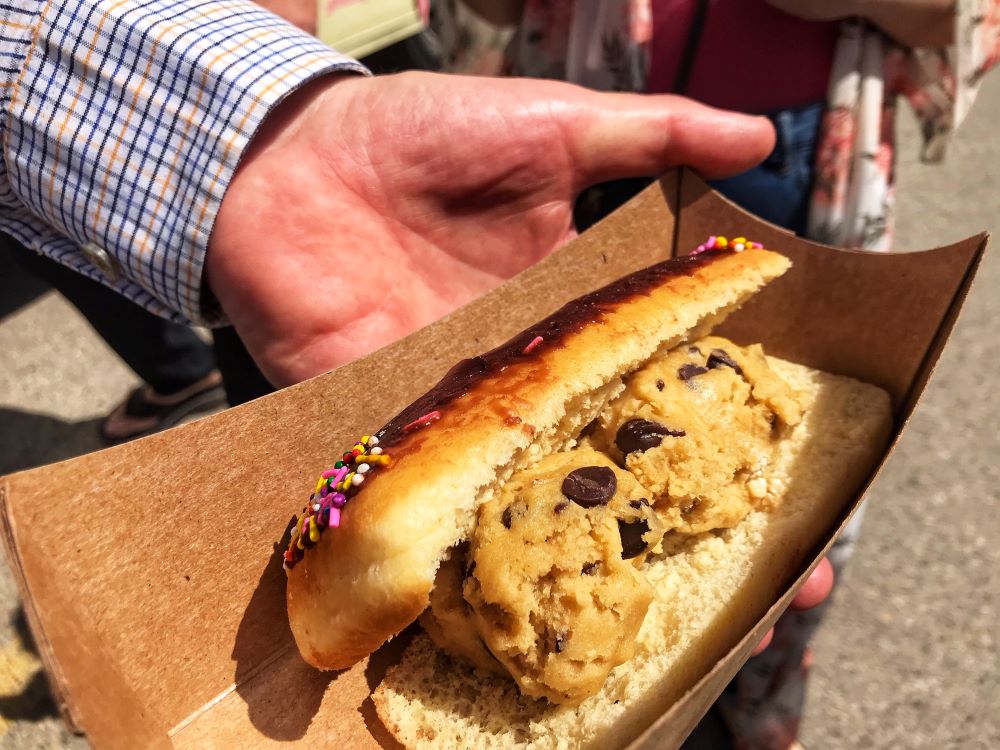 What are you most excited to try this year?