Chili lime grilled corn topped with parmesan is our new favourite way to enjoy corn.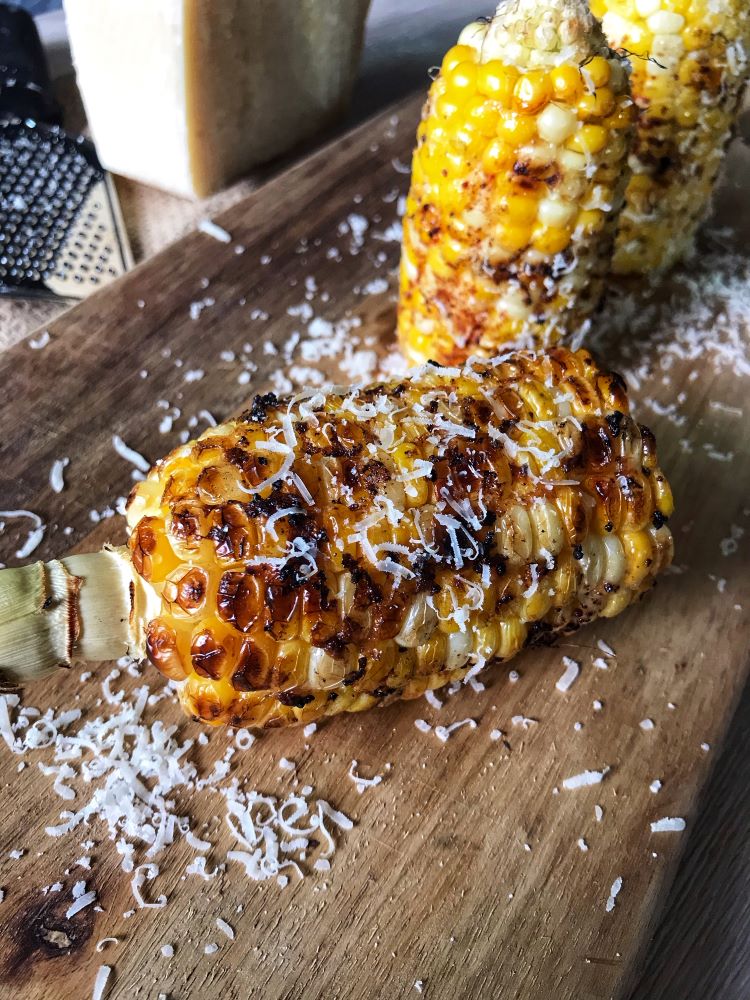 If I had to pick one vegetable that everyone in the house loved, it would be corn. The kids get excited when we have it and it takes so little to enjoy it.
We used to just roast and butter the corn but this is our new favourite. Inspired by the Elote that we had in Disneyland, it is full of flavour.
The corn is easy to prepare. Just brush on some mayo so that the whole corn is coated. Then sprinkle your favourite chili lime powder. We have used both the Chili Lime seasoning from Trader Joe's as well as the Tajin seasoning (affiliate link).
Toss the corn on the grill until its roasted to your liking. The mayo makes the corn brown perfectly. Once the corn is done, sprinkle it with parmesan cheese.
I'm really looking forward to enjoying this all summer long!
Pin Me!