Wondering what to eat at Disneyland?
Here are our favourites at both Disneyland and California Adventure Park.
We had a fun few days at Disneyland over Christmas. Besides the rides and the characters, the food was a highlight. There is so much that is offered but here are a few that we loved. I've separated the two parks to make it easier for when you're planning your next trip to Disneyland Resort.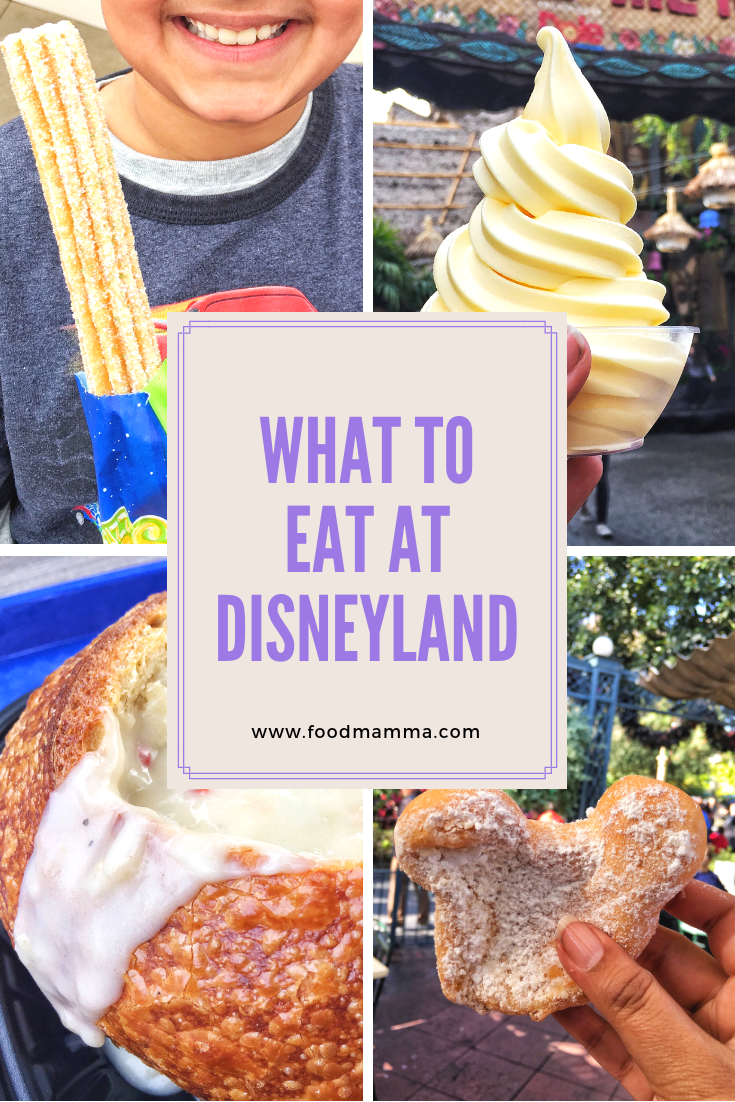 Disneyland Park
Churros
This is one that Q was most excited about and I'm happy to say that it was for a good reason. The churros can be found all over the park and are delicious!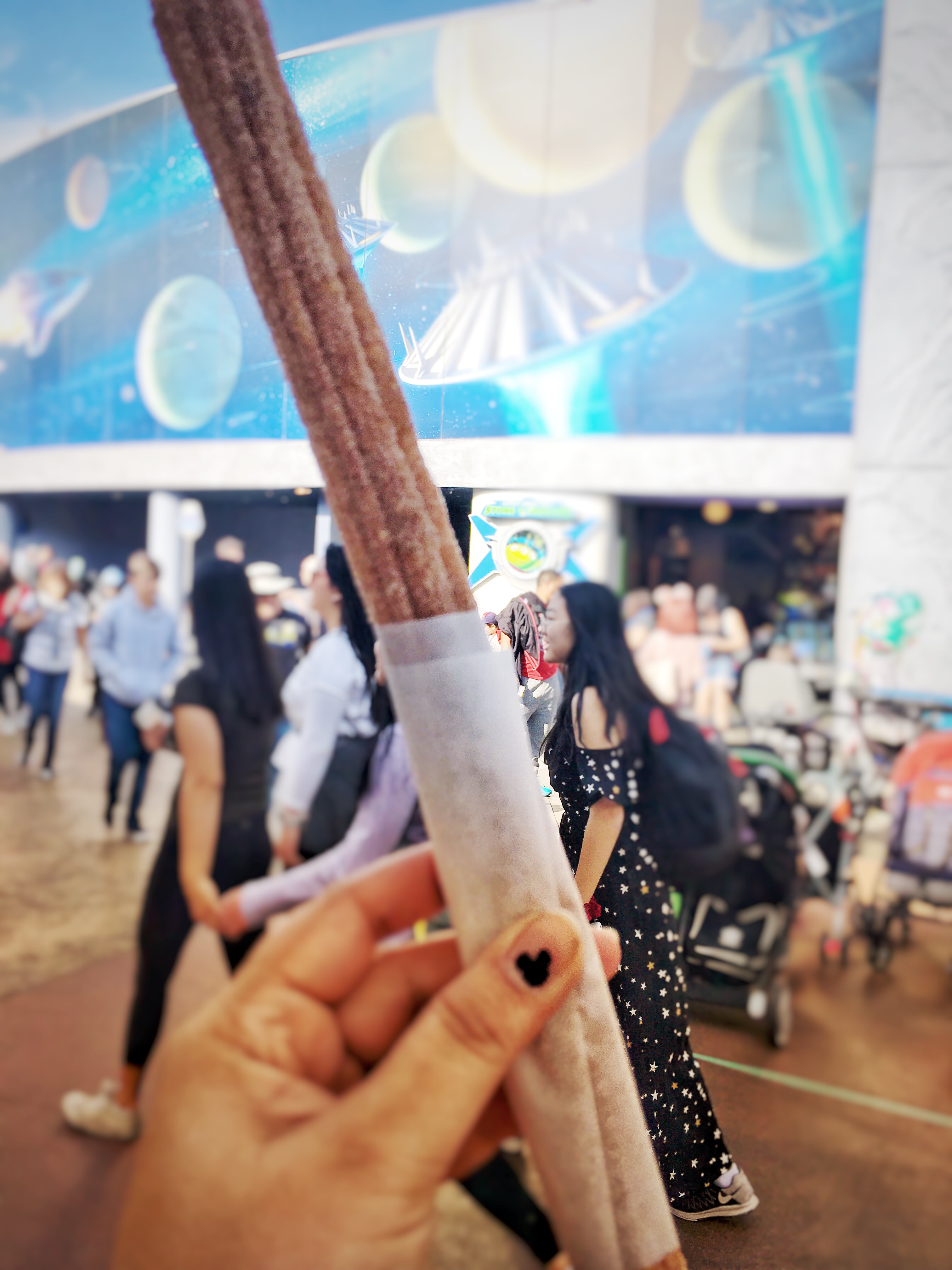 Turkey Legs
If you're looking for something meaty and filling, these turkey legs fit the bill.  These smoky turkey legs are huge and can easily feed 2 people. We found these at Edelweiss Snacks close to the Matterhorn but there are other carts located throughout the park.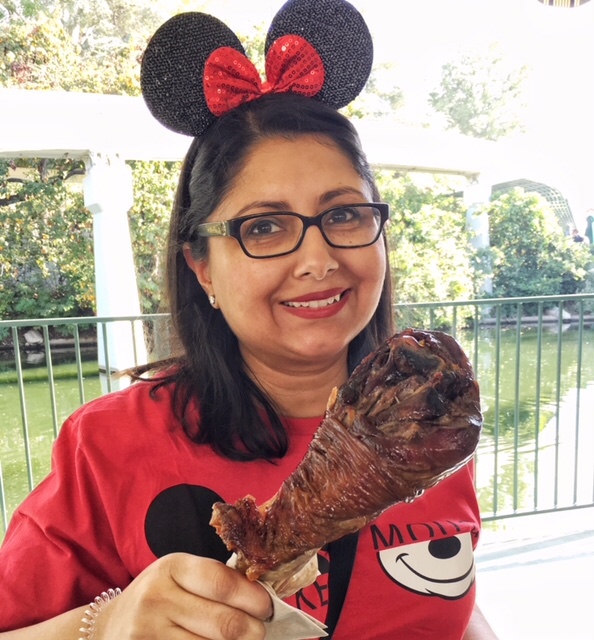 Dole Whip
If you head to Adventureland, you can grab yourself a Dole Whip from the Enchanted Tiki Room. I was happy to find that this frozen treat tasted just like the ones we had in Hawaii and the Dole Plantation.  Delicious and refreshing.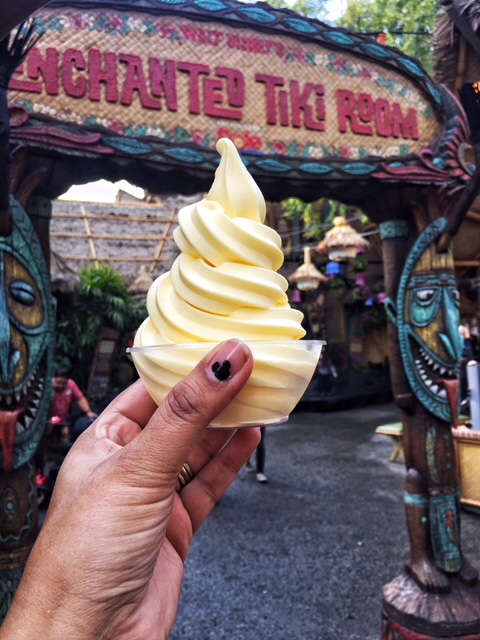 Bengal Beef Skewer
Also in Adventureland is Bengal Barbecue, where you can find meat on a stick. We had the Bengal Beef Skewer which had chunks of meat and was served with a sweet Zulu sauce.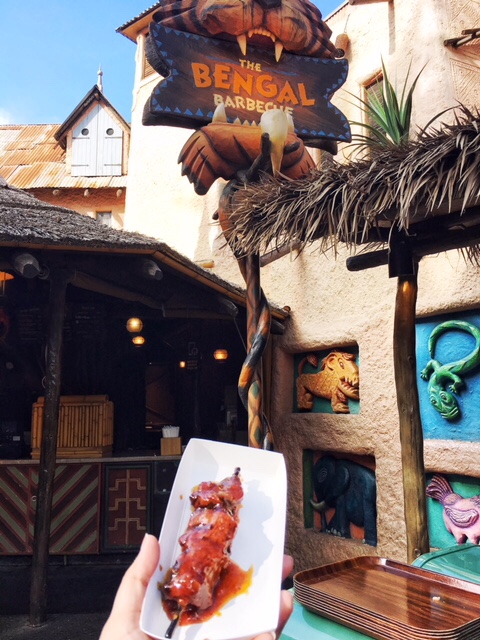 Mickey Beignets
Head on over to New Orleans Square and get the most delicious donuts from the Mint Julep Bar. The Mickey beignets were one of our favourites and were a real treat. The beignets were tossed in powdered sugar just like the ones from New Orleans. Our only disappointment was that we got a small order.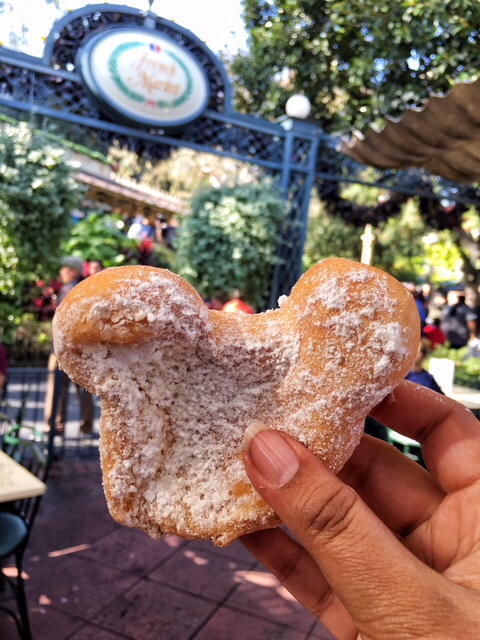 California Adventure Park
Churros
We enjoyed the churros so much that we had to include them on this side of the resort too. They always brought a smile to everyone's face.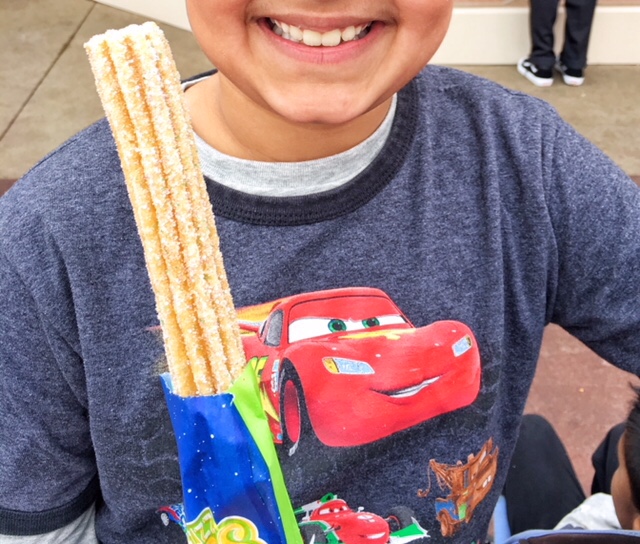 Corn Dogs
It's not always easy to enjoy corn dogs when you don't eat pork. We had heard that the ones from Corn Dog Castle were delicious and we were happy to find that they were made with chicken and beef. Always a fun snack at an amusement park.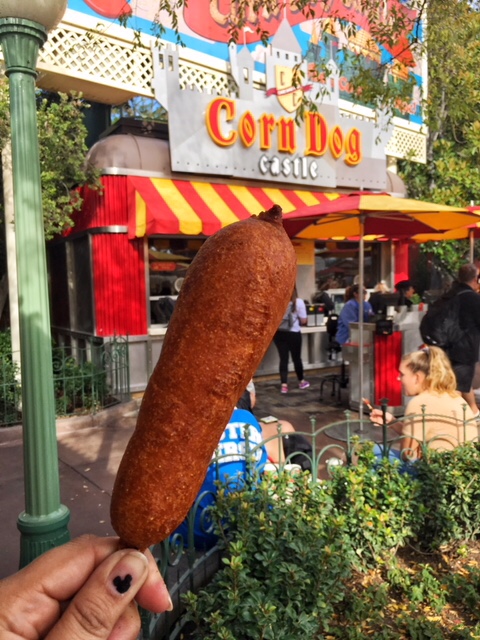 Clam Chowder
We loved the clam chowder served in a bread bowl at Pacific Wharf Cafe.  The bread was made next door at Boudin Bakery, so there was definite reminiscing about San Francisco.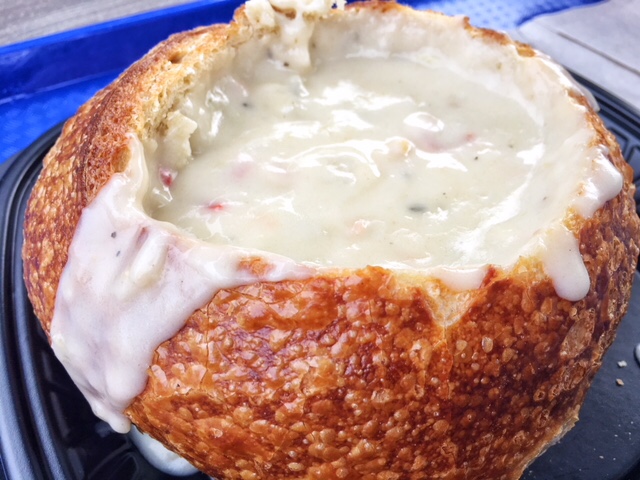 Street Tacos Plate
Get your Mexican fix at Cocina Cucamonga Mexican Grill located in Pacific Wharf. We had corn tortilla tacos with marinated steak served with cilantro-lime rice, black beans and queso fresco.
Elote
This was everyone's favourite but I could not get a good picture of it. We grabbed an elote just as we were leaving the park and sat outside to watch the fireworks. This is basically DIY. You are given a corn of cob wrapped in plastic along with all the necessary condiments. Smear the corn in mayo and then top with the Tajin spice and parmesan cheese. So good!