Put your air fryer to good use with these air fryer beef short ribs. Cooked to perfection and made in only fifteen minutes!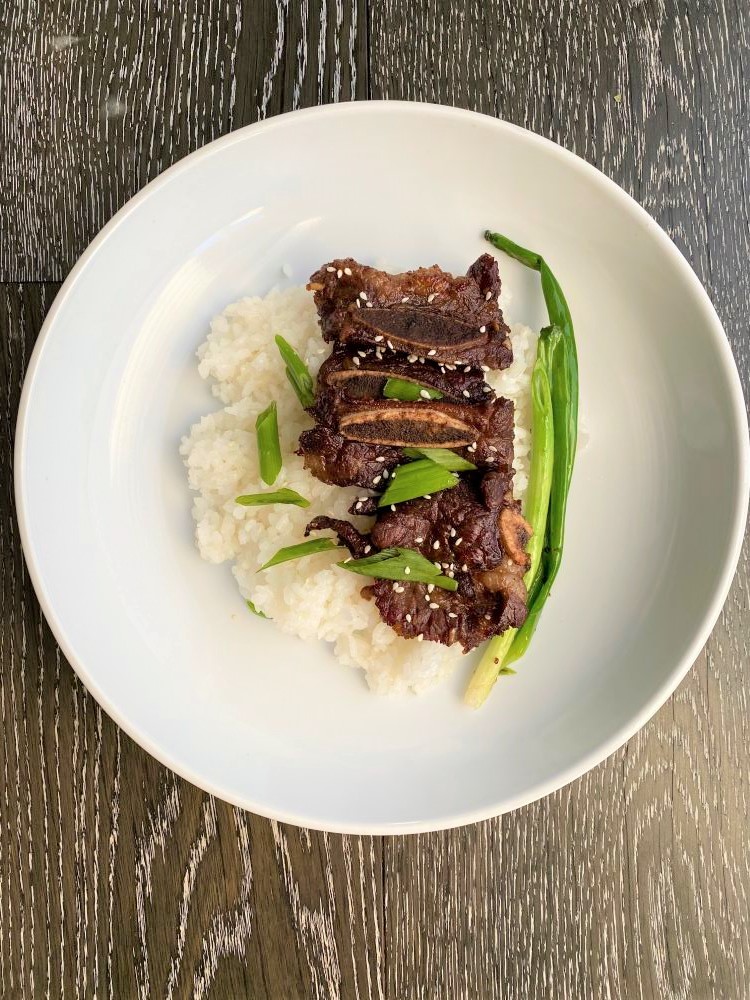 We are not fair weather grillers. Not much stops us from putting some meat or veggies on the bbq. We have done it in rain, we have done it in snow but this week, the frigid cold did stop us. With wind chills bringing our weather to the minus 30s and 40s, I didn't think going outside to make ribs was the brightest idea.
We put the air fryer to the test with our favourite Korean-style ribs. My current air fryer is the Ninja which has been working out great for us. I know they say to just put things in the basket in one layer but I never do that. As long as you give the basket a shake every little while, it can cook way more than it says.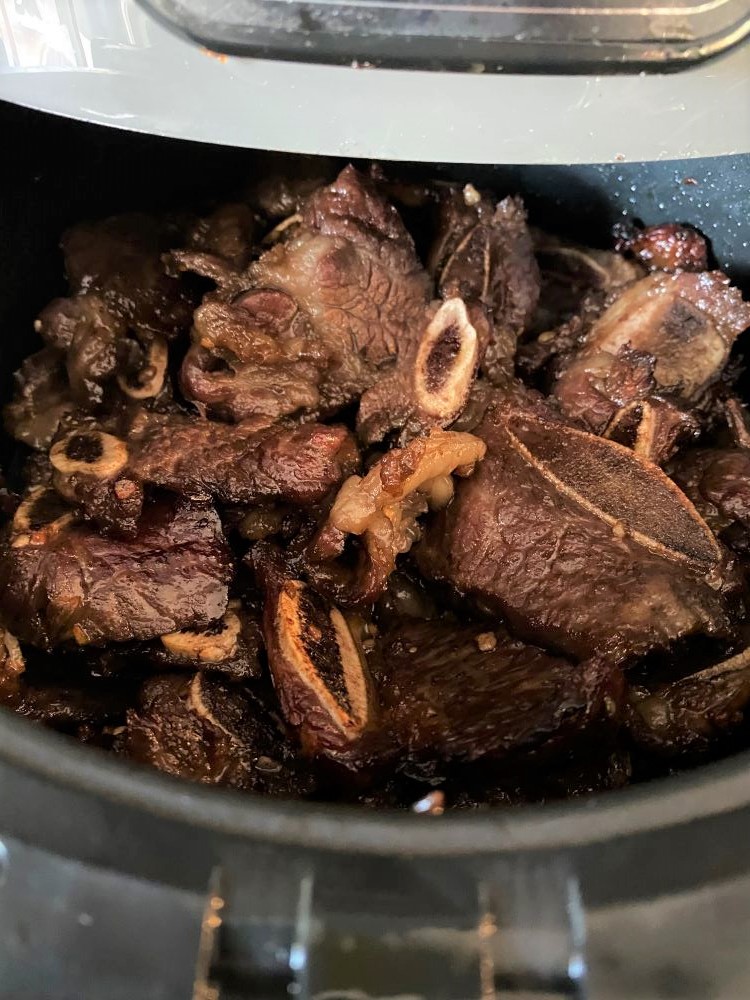 The ribs I used for this are the Korean-style short ribs which we go through a lot during the summer. These ribs are cut lengthwise across the rib bones and are thin so don't take long to cook. We switch up how we season them, either with a spicy Indian mixture or these Asian-style ones.
I marinated the ribs for an hour in our favourite soy, sugar, garlic mix. While I would just put strips of the ribs on the bbq, I thought it best to cut the ribs up for the air fryer.
I was able to cook 2 pounds of ribs easily in the air fryer and it took about 15 minutes, shaking the basket every little while. The ribs cooked perfectly! They were charred on the outside and oh so soft.
With the seasonings in the short ribs, it paired well with sticky rice and grilled vegetables. It made for a very easy weeknight meal.
Air Fryer Beef Short Ribs
Ingredients
2 pounds beef short ribs
1/4 cup soy sauce
1/4 cup sugar
2 tsp sesame oil
green onions and sesame seeds for garnish
Instructions
In a large ziplock bag, combine all the marinade ingredients.
Cut up the short ribs into pieces and place in the bag and let it sit for at least an hour.
Cook the ribs in the air fryer at 400 degrees F for 15 minutes, shaking the basket every few minutes.
Garnish with green onions or sesame seeds.
7.8.1.2
162
https://foodmamma.com/2021/02/air-fryer-beef-short-ribs/
Check out some more air fryer recipes like these zucchini fries and these teriyaki hot wings.
Pin Me For Later