Subtle hints of roses are tasted with every bite in this rose petal shortbread. A buttery floral treat perfect for Valentine's Day!
A classic cookie for any occasion has to be shortbread. Whether you whip it, roll it, slice it or make it into bars, everyone is a fan of the buttery cookie. I have found that it is the one cookie that everyone wants to help with because, without eggs, there is no doubt that the bowl and beaters can be licked.
Roses always come to mind when one thinks of Valentine's Day so I figured why not incorporate rose petals with the butter shortbread. Flavouring shortbread in a floral way is nothing new around here. I have made lavender shortbread before and found that a little goes a long way. This applies to using rose petals too.
For these rose petal shortbread, I decided to go with a rollout dough. Mostly because I really wanted to use heart shaped cookie cutters. It is for Valentine's Day after all. We grinded the rose petals with a mortar and pestle. This was the perfect job for Z and his little hands. I love the little flecks that are scattered throughout the dough.
These cookies are perfect for your Valentine, or your Galentine, or just for you!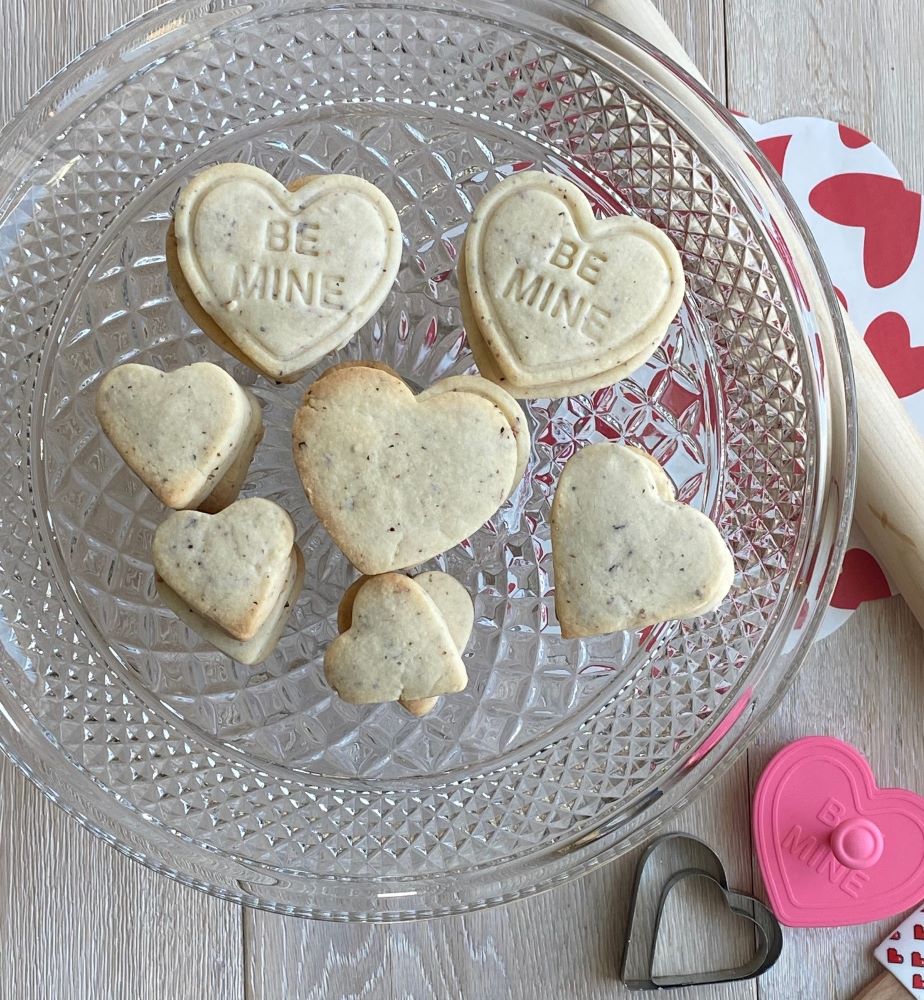 Ingredients
1 cup butter
1/2 cup icing sugar
1/2 cup corn starch
1 1/2 cups flour
1 TB dried rose petals, crushed
Instructions
Cream the butter and icing sugar. Add in the corn starch, flour and rose petals until a dough forms. Wrap the dough in plastic wrap and chill for an hour.
Roll out the dough and cut with your favourite cookie cutter.
Bake at 350 degrees for 15-20 minutes.
7.8.1.2
163
https://foodmamma.com/2021/02/rose-petal-shortbread/