Get festive with this easy to make Green Bark filled with all things green just in time for St. Patrick's Day!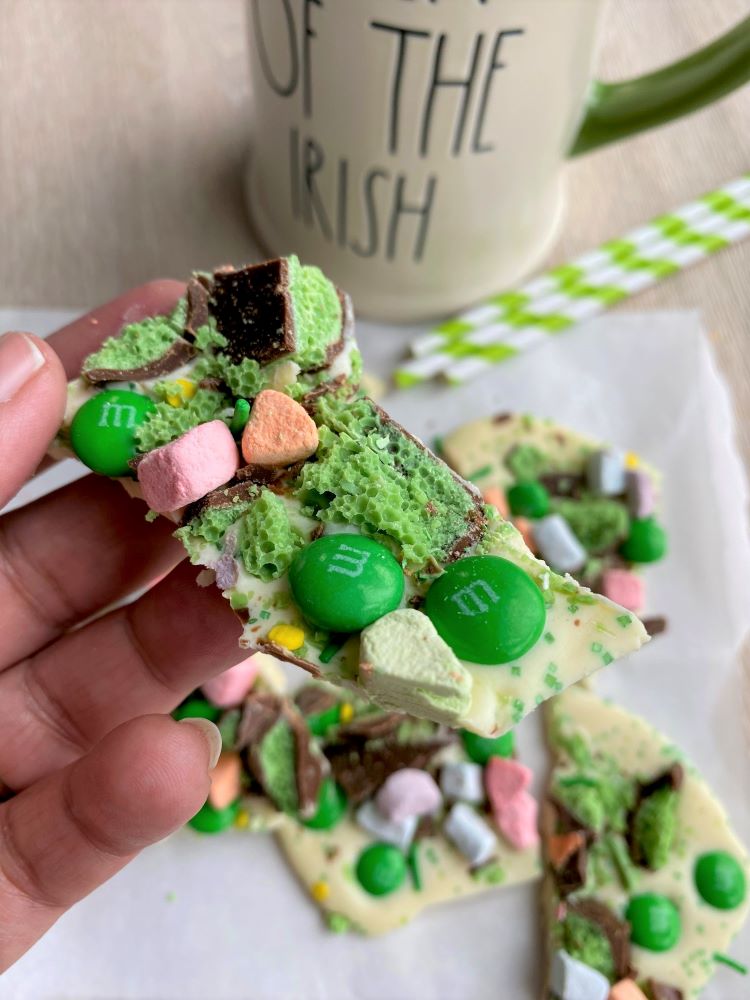 This post contains affiliate links.
One of the easiest treats for any occasion is chocolate bark. It's super easy to make and you can easily top it with things around the house. Nuts, chocolate, candy – anything goes really.
For St. Patrick's Day, I thought it would be fun to create a green bark. The base was white chocolate and I topped it with anything green I could find. A chopped up Mint Aero filled with green bubbles, green sprinkles and green sugar from Christmas. I went through our stash of M&M's and picked out all the green ones. For colour, I added dehydrated marshmallows, like the ones from Lucky Charms. I also picked out yellow round sprinkles, like coins of gold.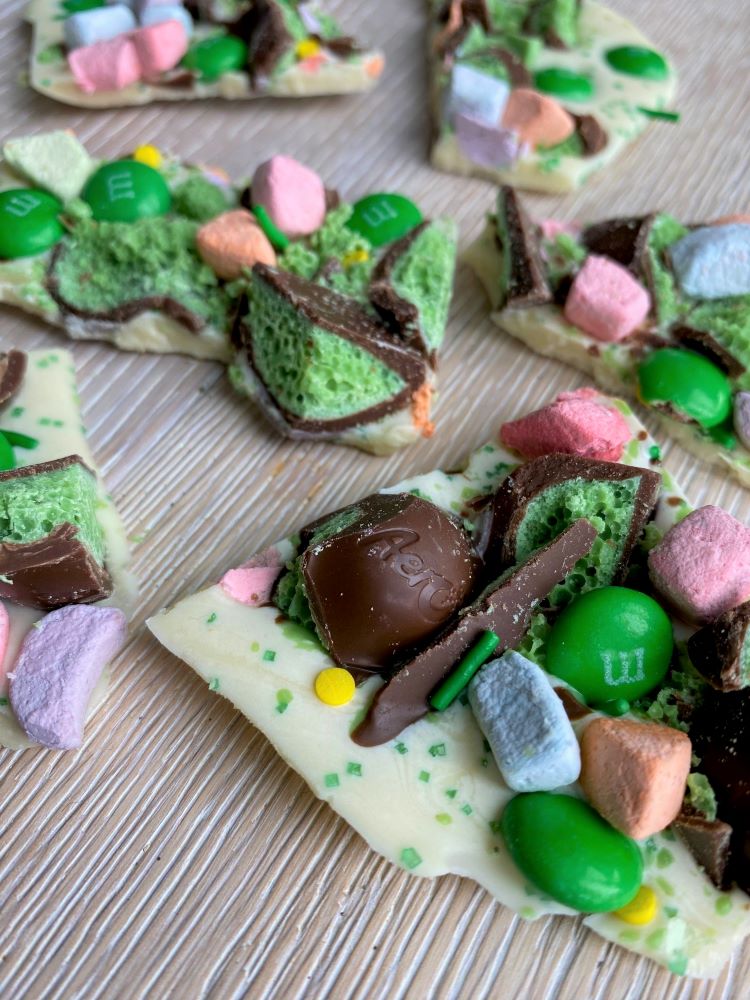 Making bark is super easy. Just add however much chocolate you want to make into a microwave safe bowl. Microwave the chocolate in thirty second intervals until it can be fully stirred. Place the melted chocolate on a piece of parchment and then top it with anything you like. Chill until the chocolate is set and then break into pieces. Easy peasy.
Like making bark? Try making this unicorn bark or candy cane bark.