Cheese is one of our favourite things. These cheese sticks are a great way to get our fill!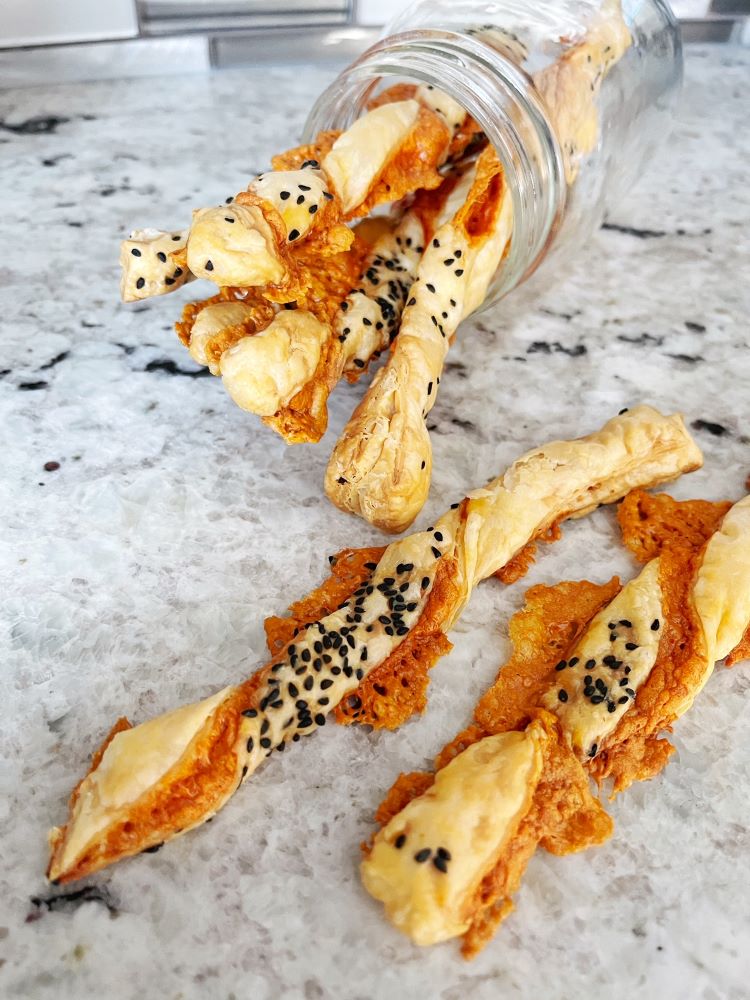 We love cheese! At any given time, you will find a variety of cheeses in the fridge, a whole section dedicated to the deliciousness. While easily eaten plain as a snack, it is put in and on everything. From pasta, eggs, crackers, fruit, cheese is just the perfect pairing for it all.
These cheese sticks are super easy to make with no real recipe. All you need is a sheet or two of puff pastry, cheese and nigella seeds. These cheese sticks make the perfect snack or a great appetizer with drinks.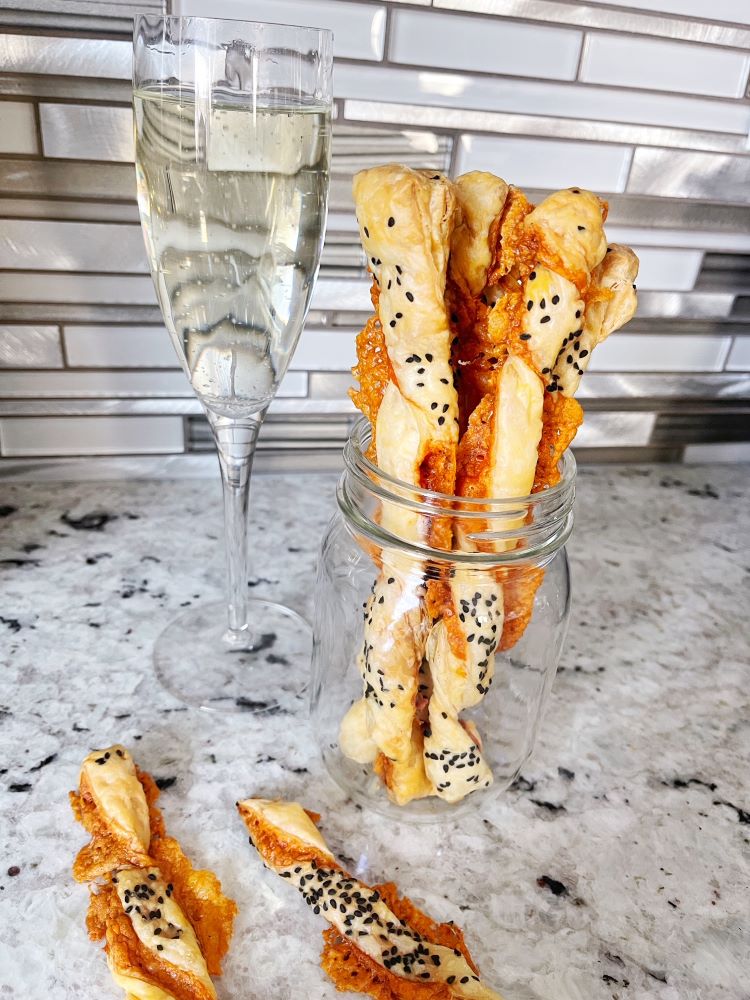 You can use whatever cheese you have on hand and however much you want. While most times I use whatever shredded cheese I have on hand, I have also used spreadable cheese – anything goes.
I love the addition of nigella seeds. They look like black sesame seeds but have this savoury onion flavour. They are the perfect finish to these sticks.
Just take a sheet of puff pastry and put as much cheese as you want on half of it. Sprinkle the cheese with nigella seeds and then put the other half of the puff pastry on top of the cheese. Sprinkle some more nigella seeds on top and roll it out with a rolling pin, so the seeds get embedded into the dough. Cut the dough into even strips and give them a twist before placing them on a parchment lined baking sheet. Bake at 375 degrees for 10 to 12 minutes or until it looks golden and crisp.
If you want a clean polished look, use less cheese. I love the cheese that oozes out and crisps up so I always make sure to add extra cheese.
Love cheese? Check out all the cheese recipes on our site!