Soft and tender flavourful beef enveloped in fresh lettuce leaves – these beef rib lettuce wraps make an easy and tasty dinner!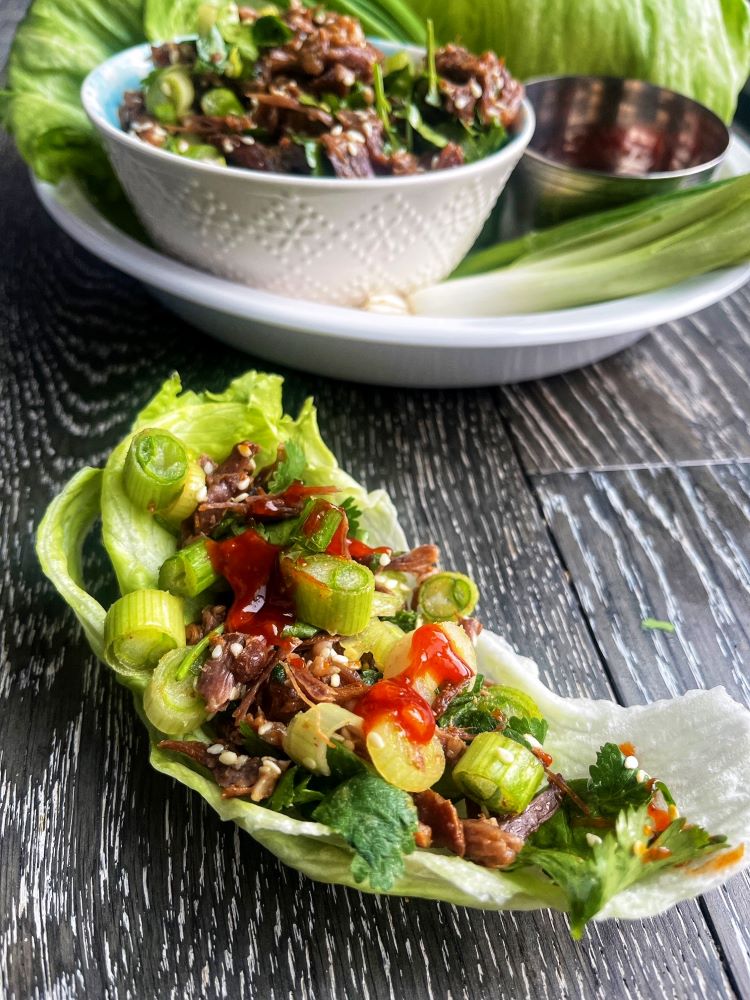 Sometimes trying to sort out dinner can be such an ordeal. Not knowing what to make, not having the time to make something, trying to figure out what the whole family will enjoy. Having recipes that are easy and quick make a huge difference when trying to feed the family.
These beef rib lettuce wraps are always welcome around here. For a quick dinner, I use beef finger meat and toss it into the Instant Pot or pressure cooker. Beef finger meat is the meat between the bones of beef ribs. It can be a little tough so using pressure to cook the meat is the way to go, to get some tender fall apart beef.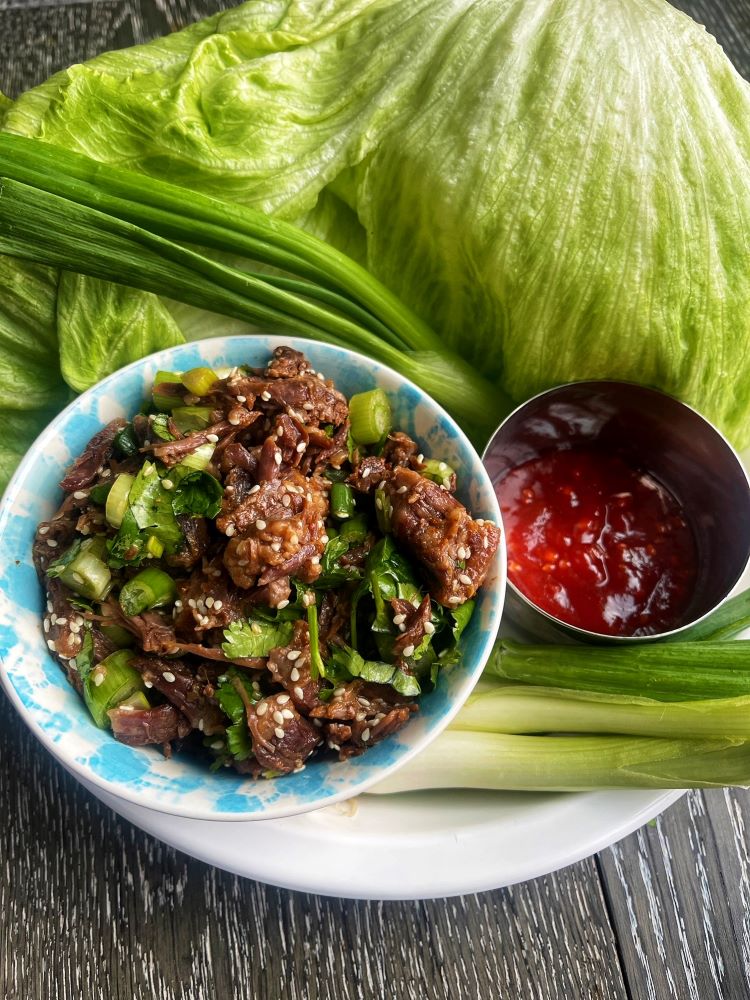 I use a simple marinade using ingredients that I normally have on hand – soy sauce, sugar, garlic and sesame oil. Jalapenos if you want a little spice. An overnight marinade is ideal but if you just have an hour or two, that works too.
The ribs are cooked in the Instant Pot for 25 minutes and then you can prepare the rest of the ingredients while you let the pressure naturally release. Chop some cilantro and green onions to toss into the shredded meat once it's ready. Lettuce makes the perfect vessel for scooping up the rib meat, adding a cool freshness with every bite. You can use hoisin or gochujang sauce – I sure do like things saucy.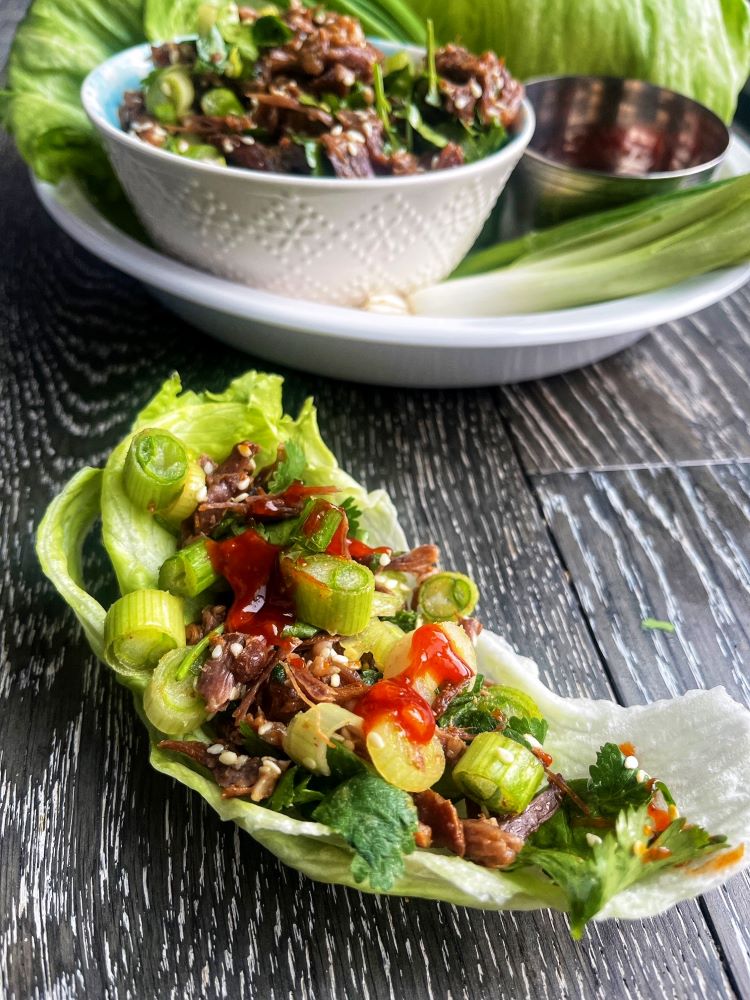 This dish is always a hit and is requested often. I have to make sure I make lots because many nibbles of the meat are enjoyed before it even makes it to the table.
Ingredients
3 pounds beef ribs or beef rib finger meat
1 cup soy sauce
1/2 cup sugar
2 TB crushed garlic
2 TB sesame oil
1 small onion
salt
pepper
2 green onions, chopped
cilantro, chopped
sesame seeds
hoisin or gochujang sauce
iceberg lettuce
Instructions
In a blender, combine the soy sauce, sugar, garlic, onion, oil and salt and pepper.
Pour the marinade into the freezer bag or a bowl and add the ribs.
Marinate for a couple of hours to overnight.
Place everything into the Instant Pot, set to Sealing, Manual Pressure for 25 minutes.
After 25 minutes, allow the pressure to naturally release.
Shred the beef and add the onions, cilantro and sesame seeds.
Serve the meat in the lettuce leaves and top with sauce.
7.8.1.2
192
https://foodmamma.com/2022/01/beef-rib-lettuce-wraps/
Love ribs?
Check out these other rib recipes:
Instant Pot Beef Ribs
Air Fryer Beef Short Ribs