african
Faludo is a milk based dessert, almost like a creamy jello. A delicious treat.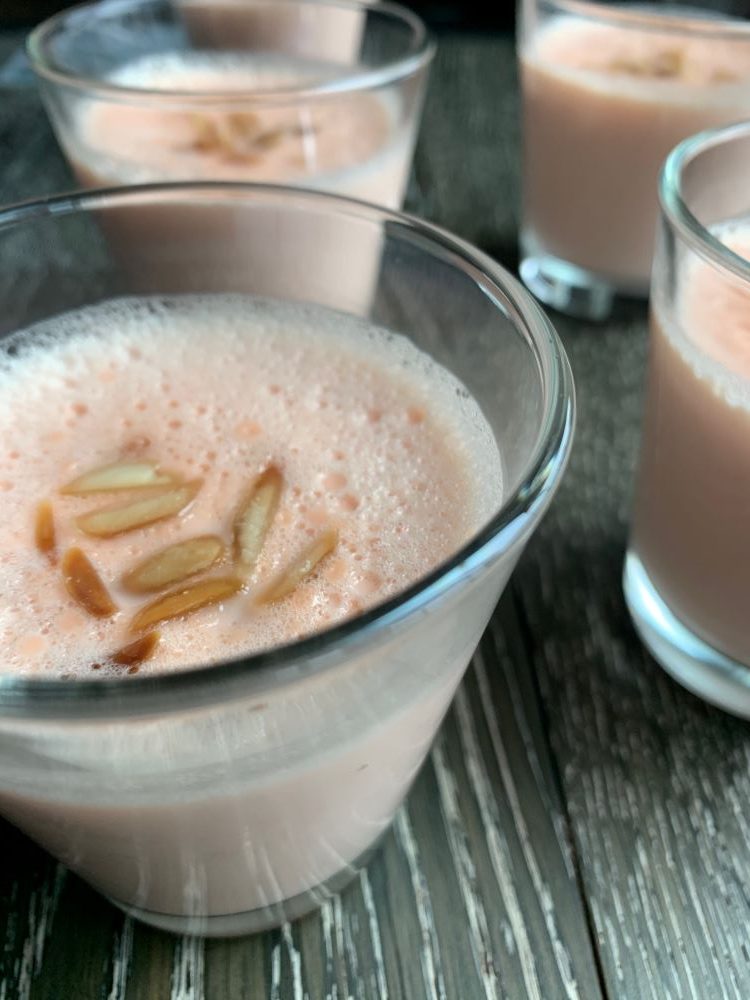 …
Hubby was away this weekend but we kept ourselves busy. Q and I made it to the movies to see Paddington, which I just loved! Set in London, it really made me miss the place. Definitely worth a visit soon!
Breakfast was a treat this weekend with my mom making vitumbua, an East African treat. Made with rice flour and coconut and flavoured with cardamom and nutmeg, these little cakes are brown almost crunchy on the outside and fluffy on the inside.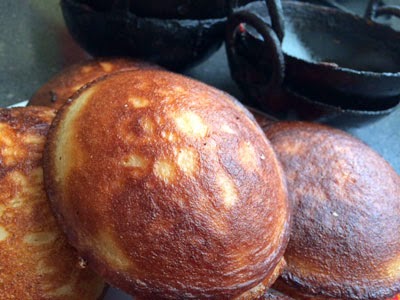 These are made in kadais, kind of like little cast iron woks.They can also be made in a dutch pancake pan. These are perfect for breakfast with a steaming cup of chai.
Vitumbua
2 lb rice flour
2 tsp instant yeast
3/4 of a 141 g package of pure creamed coconut
3 eggs
2 1/2 cups sugar
1/2 tsp cardamom
1/2 tsp nutmeg
water
On the stove, combine 1/2 cup of water with the coconut until it is melted. Combine this with the flour and yeast and add enough water to make a thick batter. Keep overnight.
In the morning, to the yeast mixture, add eggs, sugar, cardamom and nutmeg. Mix well. Let this sit for half an hour.
If using a large kadai, add 2 TB of oil to each pan and heat the oil on high heat. Once heated, turn down the heat to medium, add 1/4 cup of batter and cook until brown. Turn using a couple of spoons or forks and continue cooking. Each vitumbua takes approximately 5 minutes to cook.