These crispy pitas are topped with chunks of indian-spiced turkey with a dollop of creamy mint chutney. There is lots of flavour in this perfect little bite.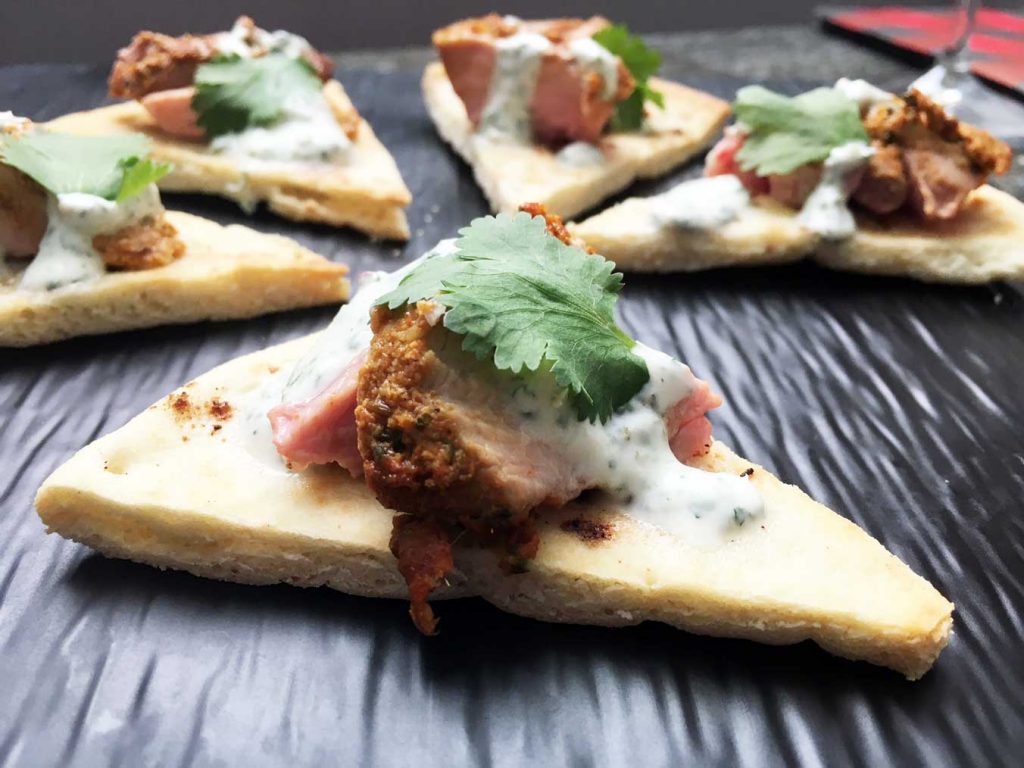 Disclaimer – This post has been sponsored by Canadian Turkey. The recipe, thoughts and opinions are all my own. 
If I had to choose a favourite course, it would be appetizers. I enjoy making them and I definitely enjoy devouring them. Serve me a meal of appetizers and I'm a happy girl.  The key to a great appy is that there needs to be a lot of flavour in that tiny bite. This recipe with indian-spiced turkey fits the bill!
…