One of my favourite desserts growing up was faludo. Faludo is milk based jiggly pudding – like a creamy jello.  It is made with a sweetened milk mixture with the addition of agar agar which helps it set.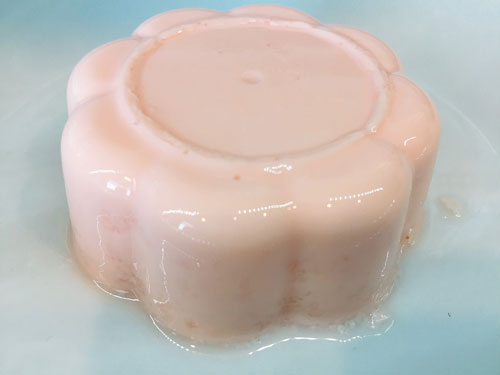 It's a simple dessert and super easy to make, and I finally learned how from my mom. It can be made as is or with the addition of nuts. I wish I had pistachios to add but I'll have to add it next time. It can be made in a large bowl and served family style or in little molds and served individually.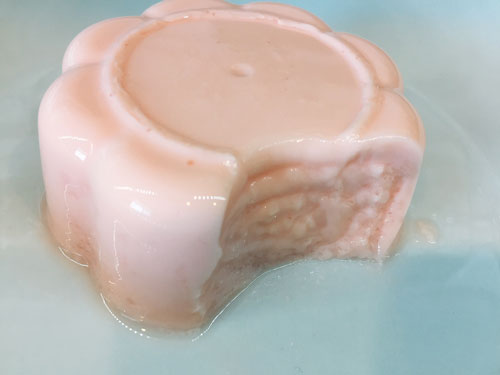 Faludo is a family favourite – definitely a recipe to try!
Faludo
4 cups milk
5 TB sugar
1 can evaporated milk
1 1/2 tsp agar agar powder
pink of red food colouring
chopped nuts, optional
Combine the milk and the sugar and bring it to a boil. Add the evaporated milk and a pinch of red food colouring to make the milk mixture pink. Add 1 tsp agar agar powder and bring the milk to a boil.
Pour the milk into a bowl or into molds and sprinkle with nuts if you wish. Let set in the fridge overnight.