It's getting cold. As much as I want to hold on to summer, there's no denying the chill in the air. Reports of snow on it's way make me want to get cozy and enjoy comfort foods like steaming hot soup.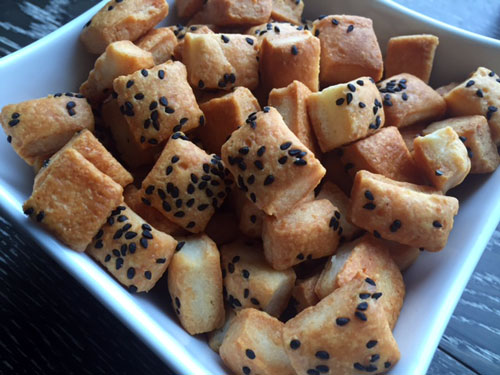 What goes great with soup? Crackers! Bowls of delicious broth topped with buttery cheddar crackers. Yes please! These crackers are topped with nigella seeds giving it an extra burst of flavour. Not only are these crackers super easy to make, they are great on soup, a nice addition to any charcuterie board and they make the perfect snack!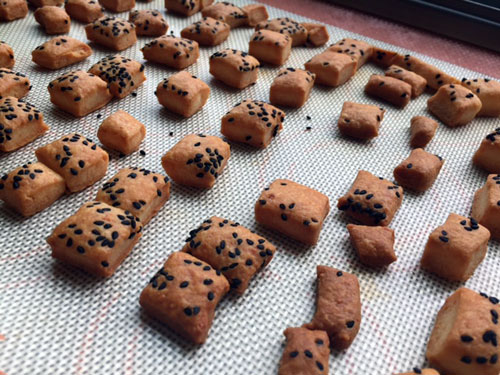 Cheddar Crackers
1 cup flour
2 cups grated cheddar cheese
4 TB butter
4 TB cold water
1 TB nigella seeds
In a food processor, pulse the flour and the butter. Add the cheese and pulse again. Add the water one tablespoon at a time until the dough forms into a ball. Wrap the dough in plastic wrap and chill for half an hour. This will make the dough easy to roll. Roll the dough, sprinkle the nigella seeds and roll again. This will allow the seeds to stick right to the dough. Cut into squares, or use a cookie cutter for your desired shape. Bake at 350 degrees for 10-15 minutes.