There is so much to do in Portland! If you only have 2 days, you can still squeeze in some shopping, great food and some sightseeing.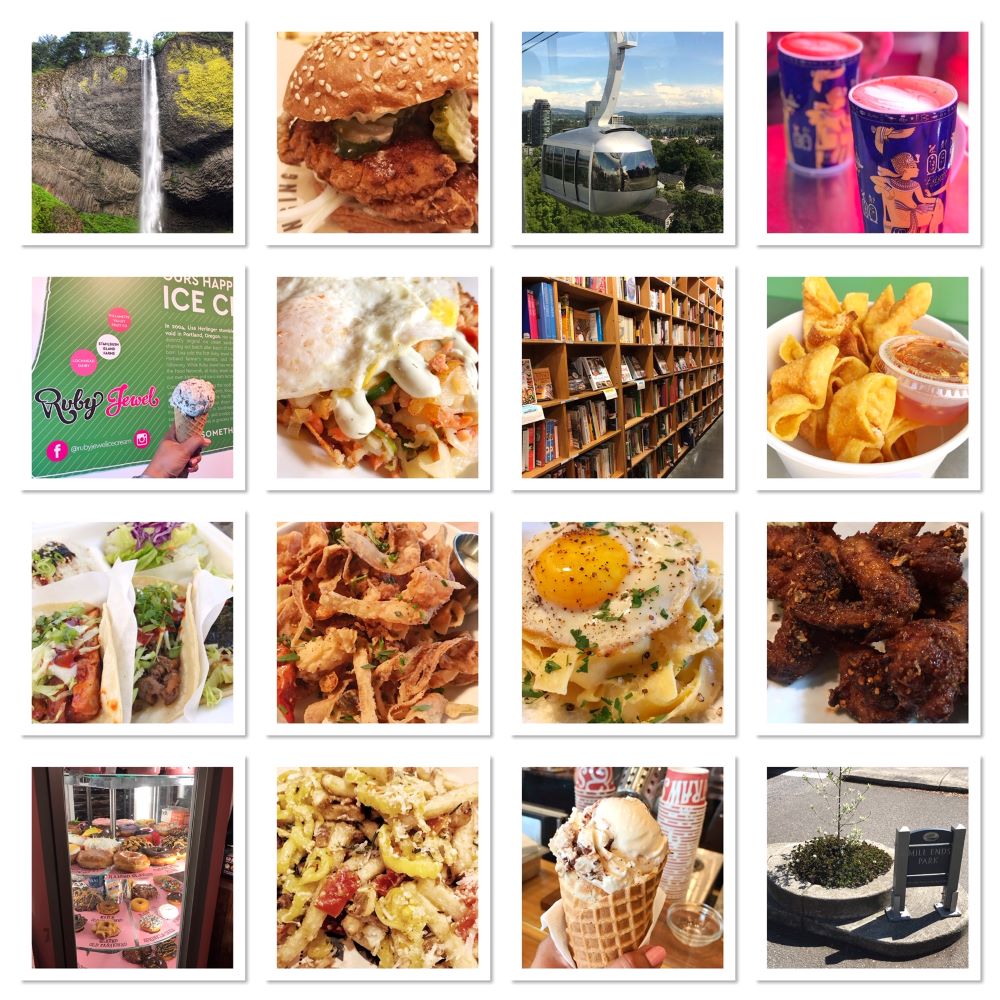 It had been a long time since I went on a girls trip, so I was happy to escape for a couple of days with my friend to Portland. I must say, I was impressed with everything we covered in just two days.
Stay
We had a lovely stay at the Crowne Plaza Portland – Downtown Convention Centre.  The hotel was the perfect location. It was central and close to so many things. It was great if we needed to drop things off between all the running around we did. We also had some great views from our room.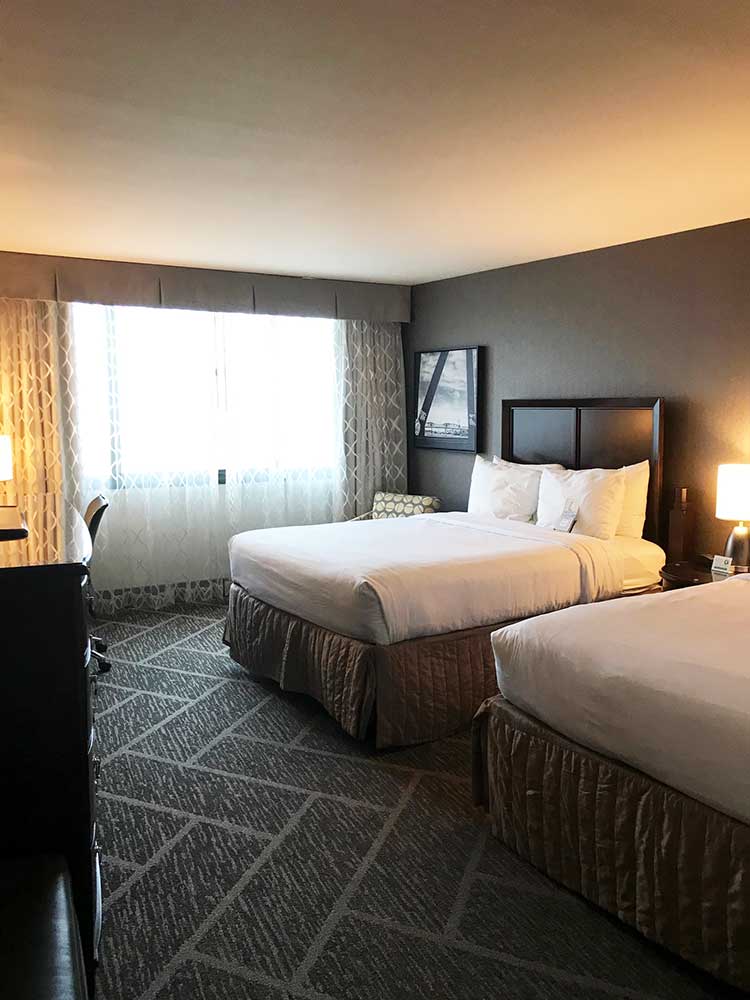 The beds were great and I had the best sleep. I'm pretty sure I was out the second my head hit the pillow and I even slept in! Oh what a luxury!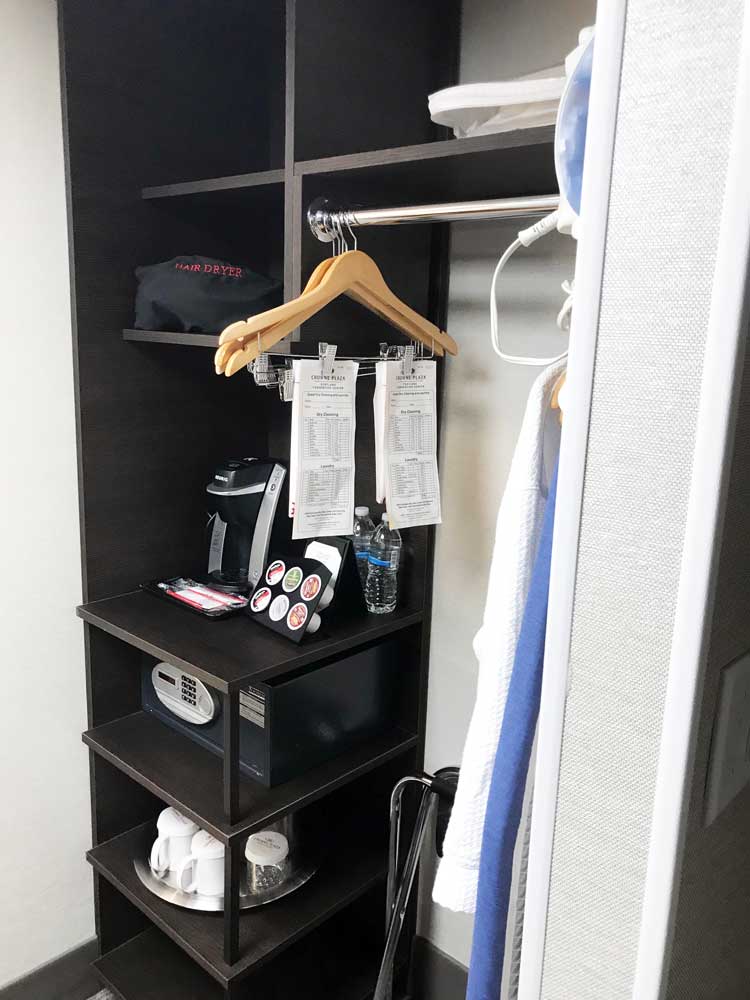 I do appreciate when hotels have fridges and even better, microwaves. Perfect for storing those leftovers and enjoying them later.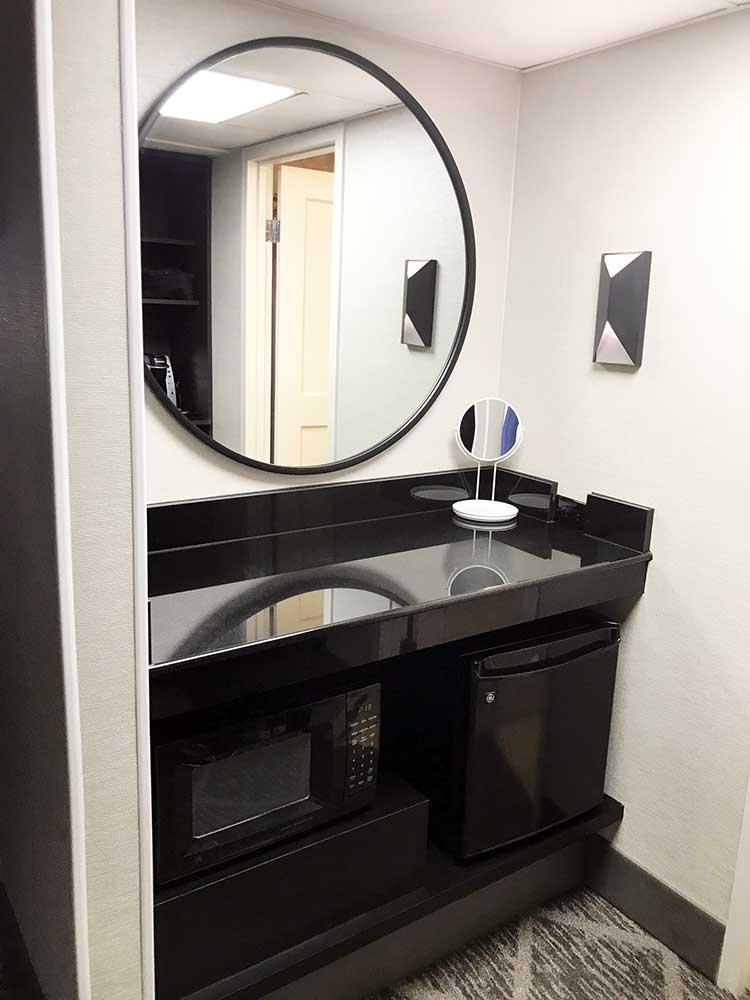 We did take our bathing suits so that we could enjoy the hot tubs but our adventures had us out and about with no time for that. Along with the heated pool and hot tub, the hotel had wifi, valet parking, fitness centre as well as a restaurant and lounge on site.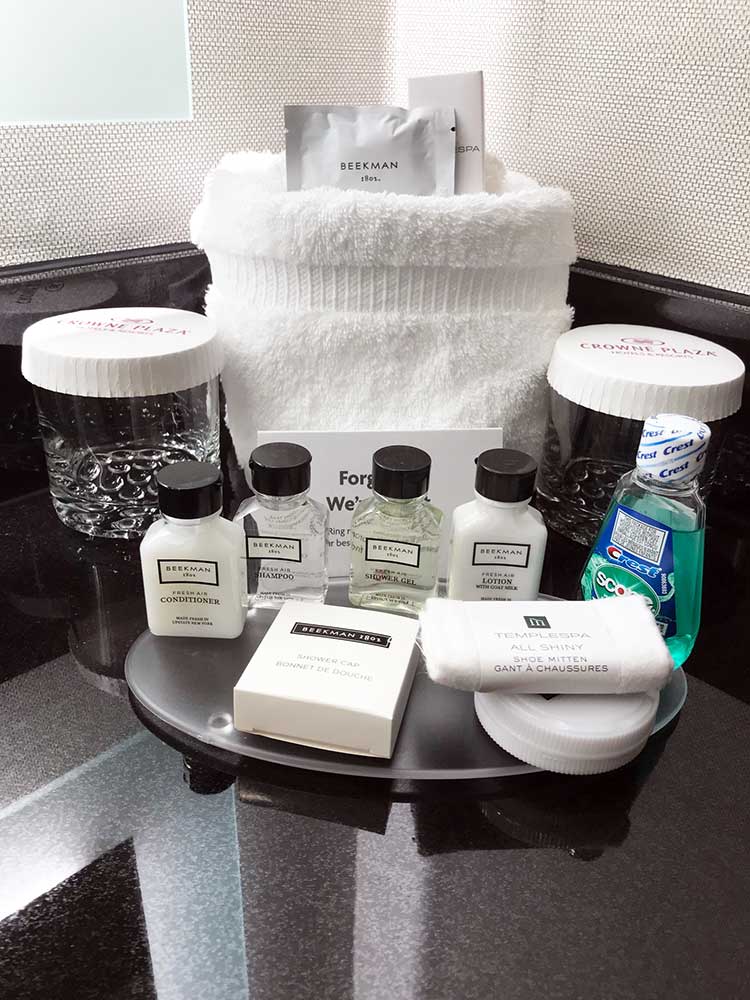 Shop
I have to admit, we didn't check out the specialty shops that Portland had to offer. We limited our shopping time and went to Target, Costco and Trader Joe's. It was mostly food that I stocked up on, like the cheese folio wraps from Costco and our favourite things from TJ's. You can take a look at that here.  I tried some new things so the list definitely needs updating.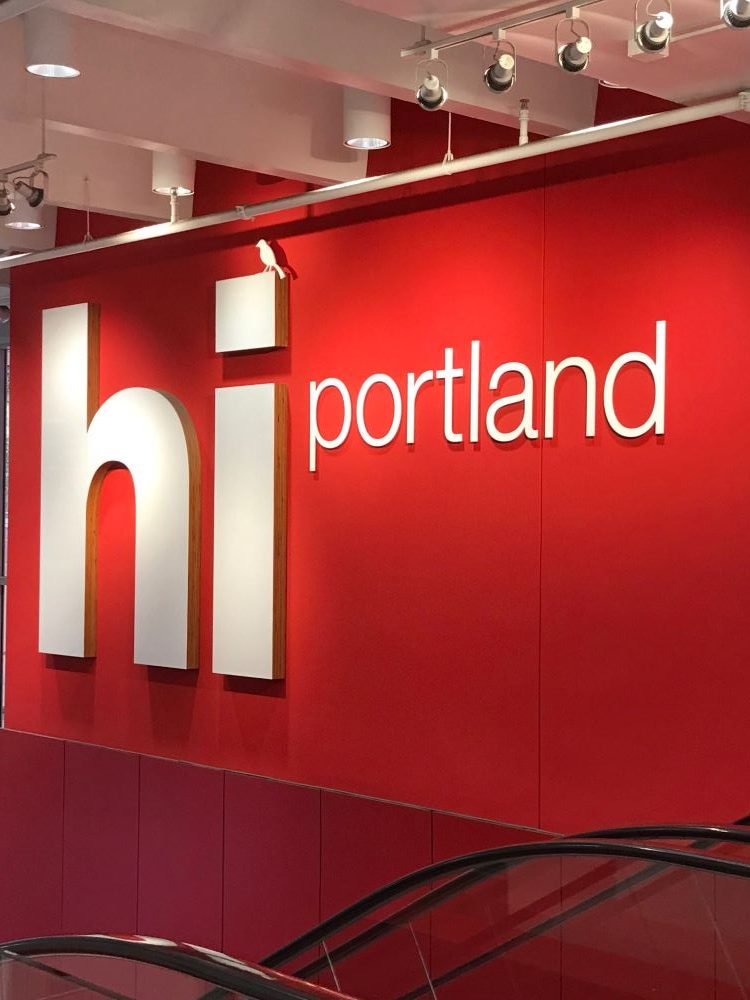 Eat
We had too little time to try ALL the food. We did have some great eats though. Will need to go back…for more research of course.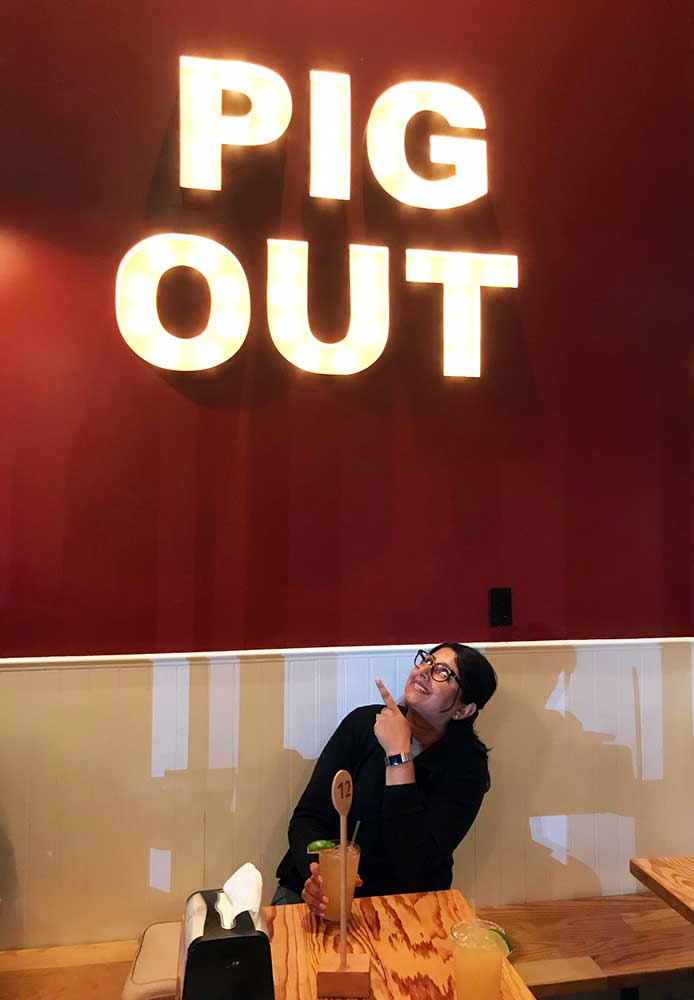 Pok Pok
This was the most recommended restaurant for when we were doing research for our trip. Of course we tried the wings.  Ike's Vietnamese Fish Sauce Wings were so good, I was tempted to go back the next day for more. Marinated in fish sauce and sugar and then tossed in more fish sauce and garlic, they were saucy and full of flavour.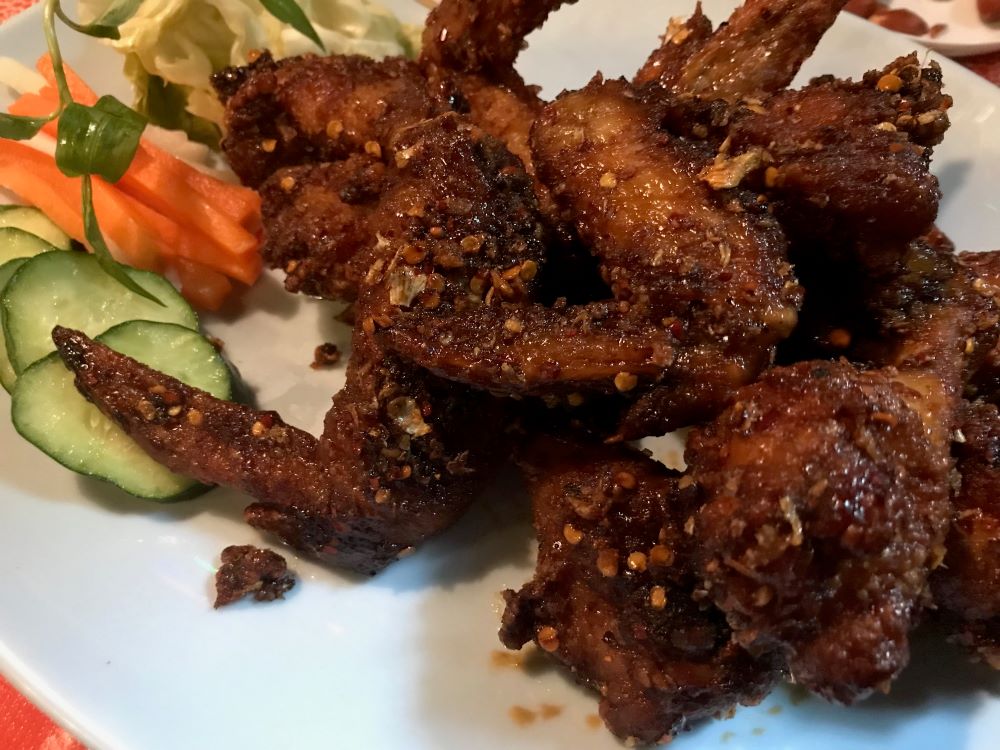 We also tried the Pok Pok special which was really good. It was half of a roasted chicken served with green papaya salad, sticky rice and the best tasting dipping sauces.  Worth a try!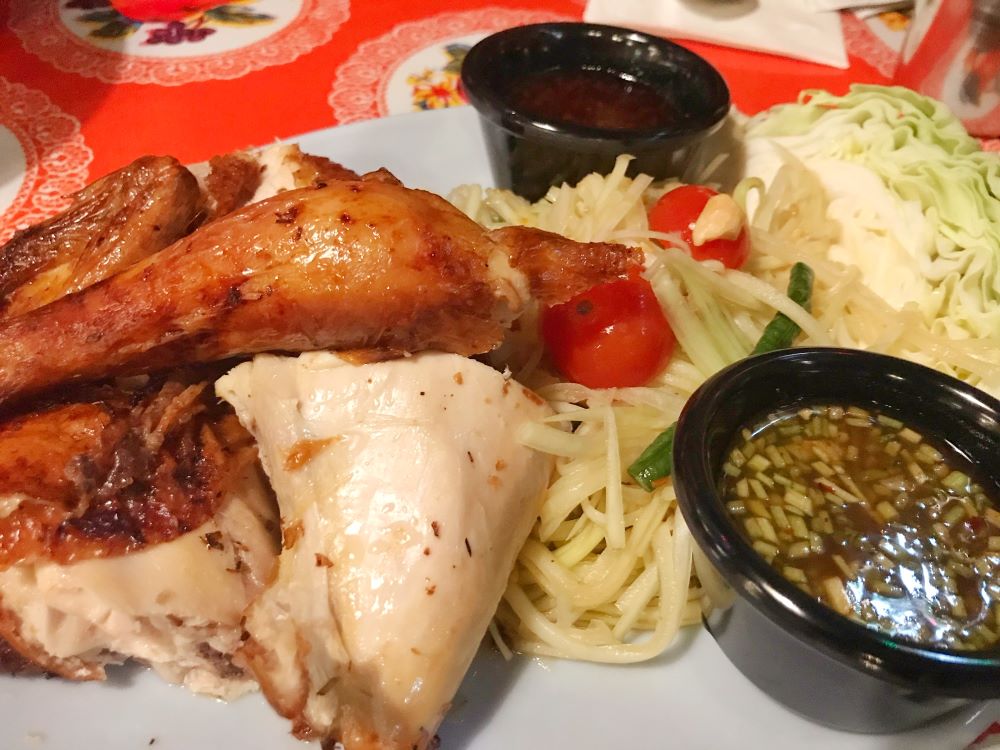 Lardo
While much of the menu was pork, I was happy to find that they had a Nashville Hot Fried Chicken sandwich. We are still talking about how amazing that sandwich was.  Crispy chicken with hot honey, pickles and white onions – so so good.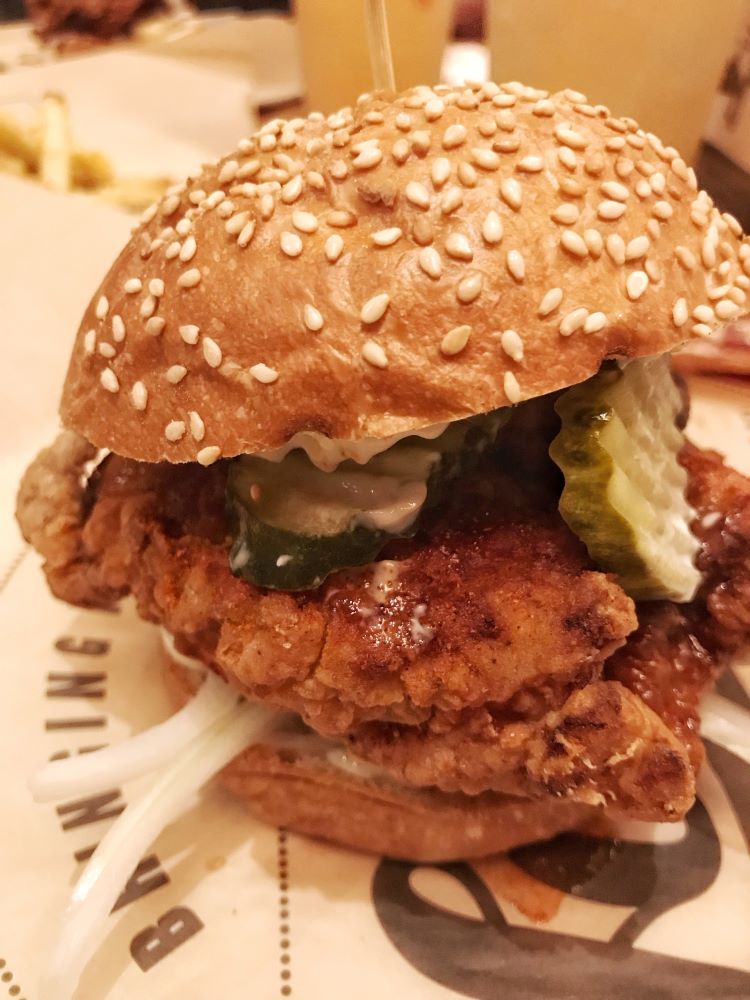 That was good on it's own but we took it to another level by ordering some dirty fries to go along with it. Crispy fries were topped with marinated peppers, fried herbs and parmesan. OMG.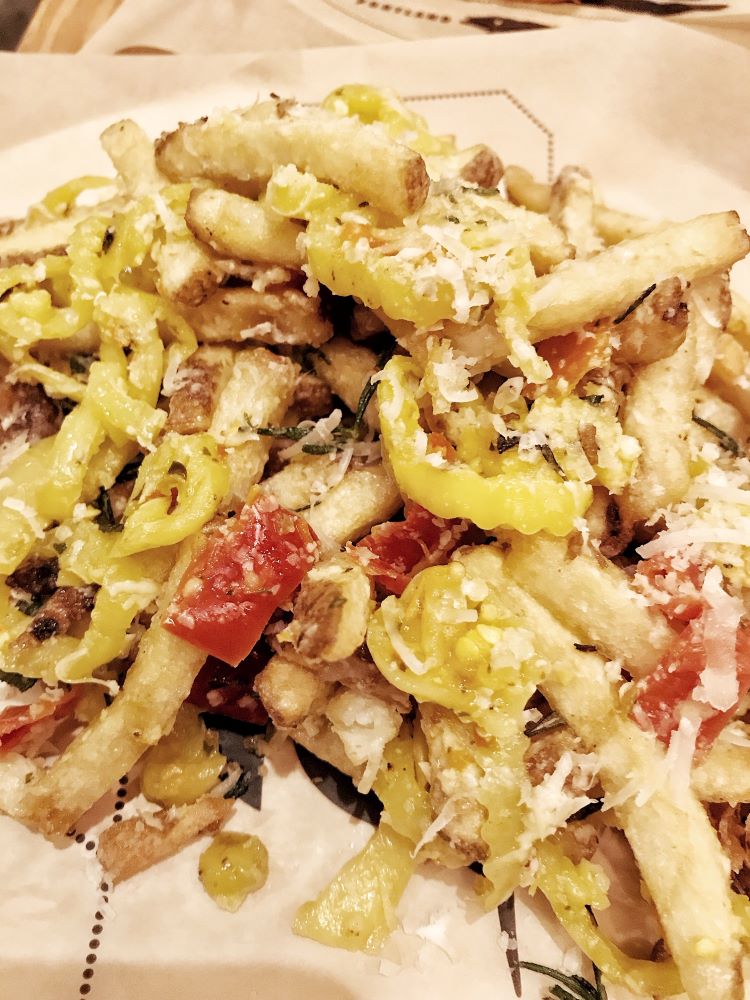 Grassa
When we ate at Lardo the first night, we saw how busy Grassa was and knew it was a place we wanted to check out. We started with the Fritto Misto which I absolutely loved. Not only was there calamari, there was fried fennel, chilies and lemon.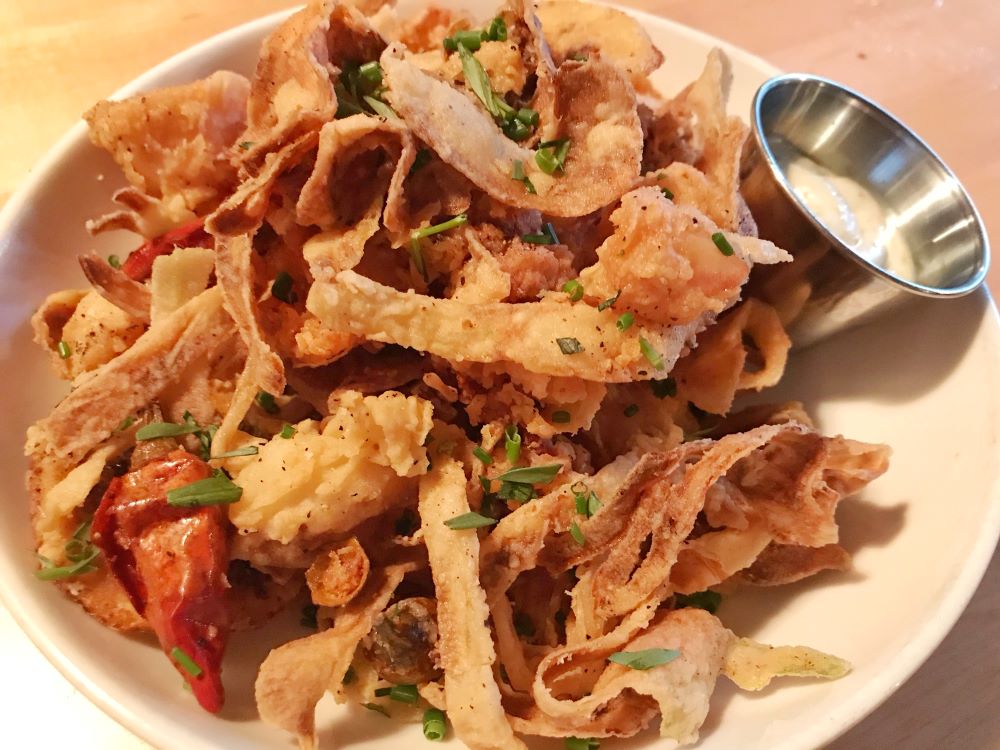 For my main, I had the Cacio E Pepe which they topped with an egg. Loved the truffle butter and all that cheese.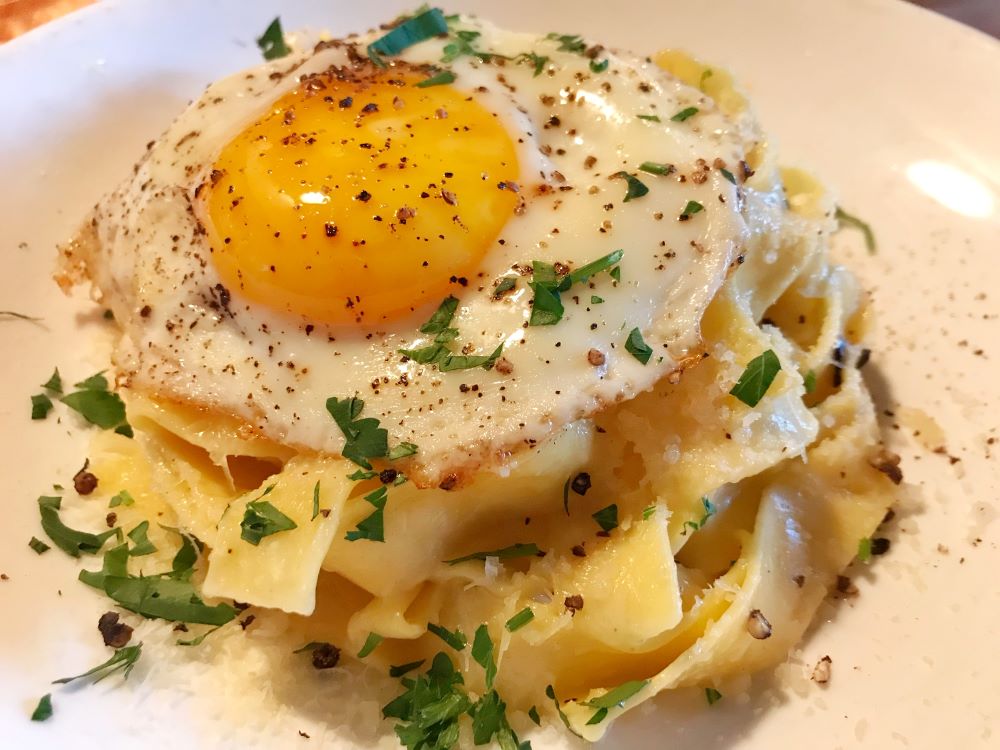 Hawthorne Asylum
Portland is known for their food truck pods so checking one out was definitely on our list. We had lunch at Hawthorne Asylum and we loved the atmosphere.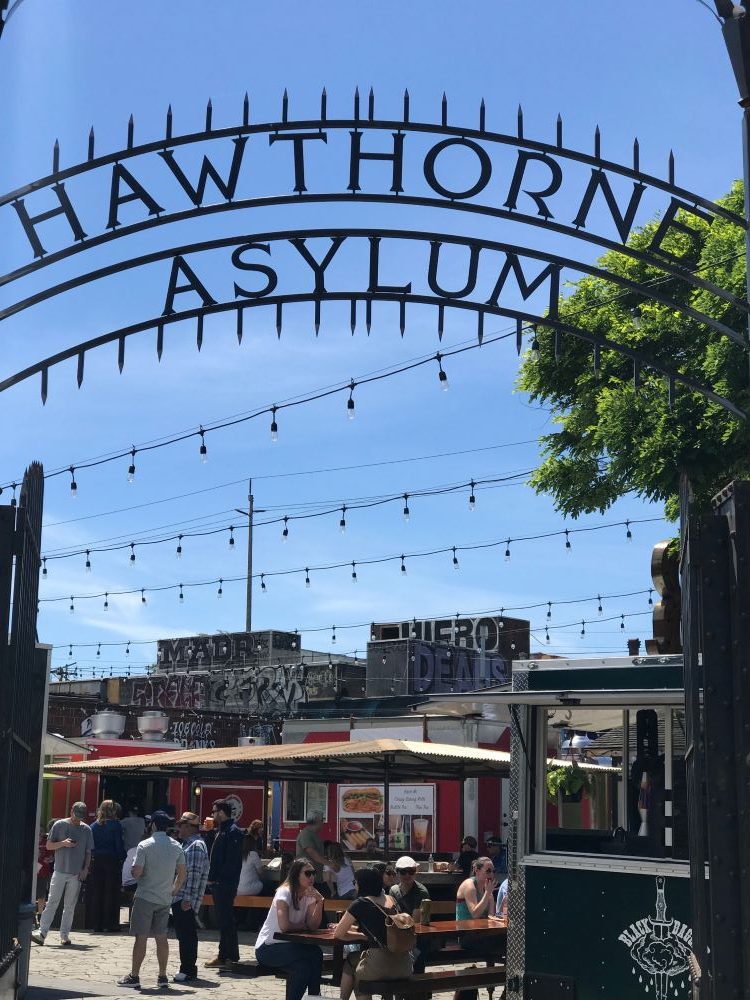 We tried stuff from a few of the carts and enjoyed it all. Refreshing, berry-filled virgin sangria from Mestizaje, delicious tacos from Korean Twist and crab rangoon from Kaii was lunch!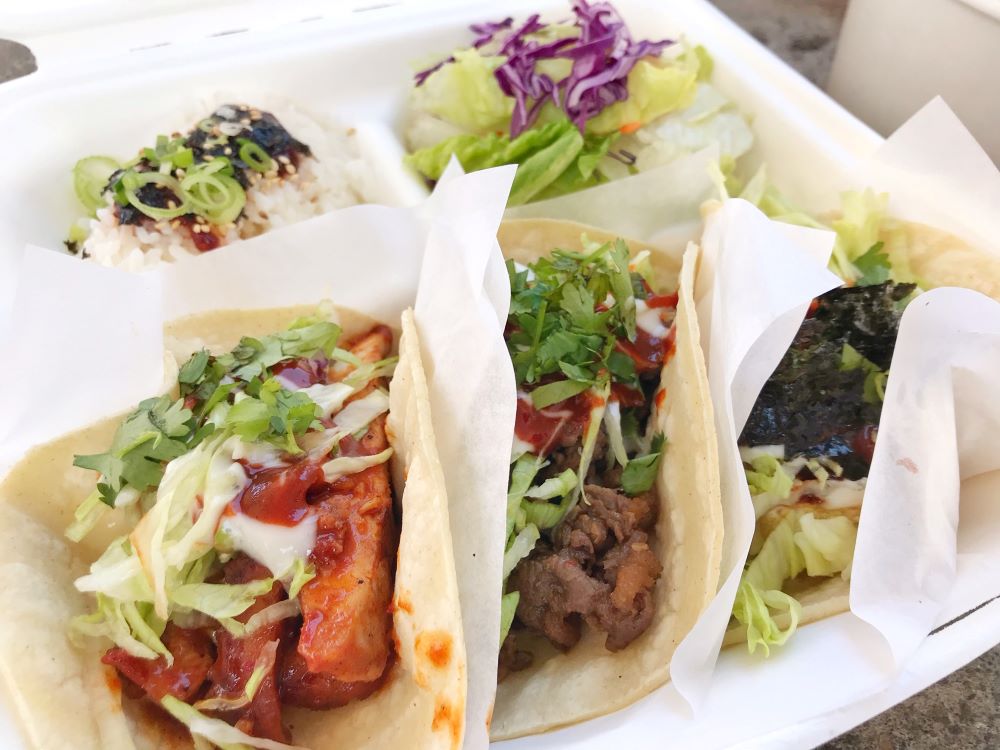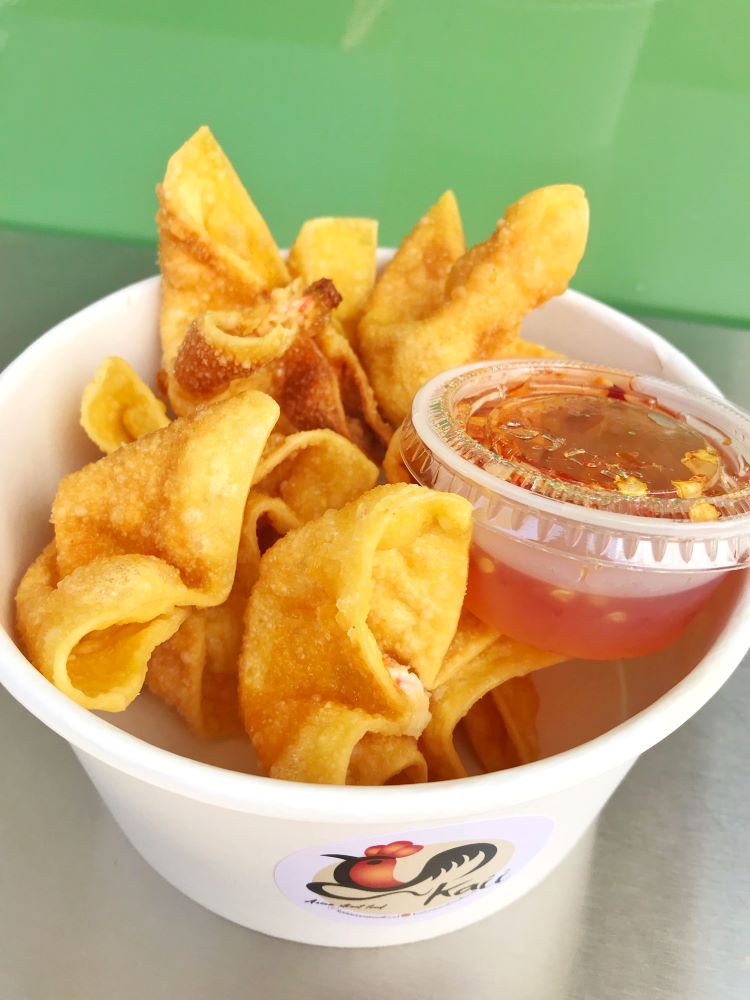 Petite Provence
We stopped into Petite Provence for breakfast and it was definitely a good choice. This French bistro has a fantastic menu and some delicious baked goods and treats.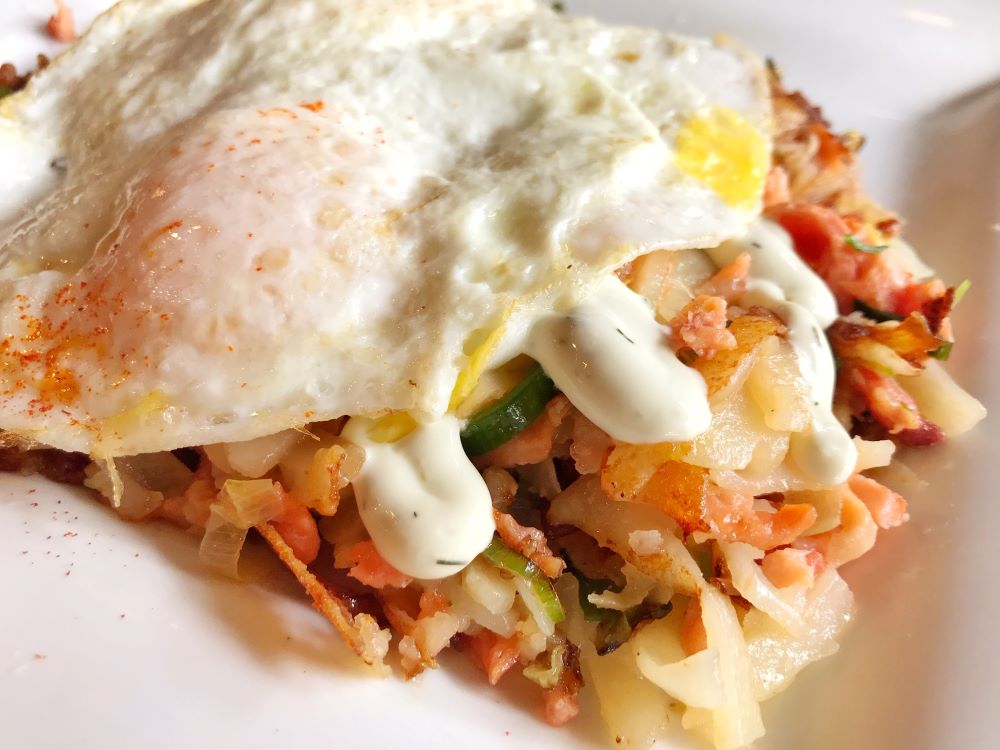 I always seem to order bennies but I changed it up and had the Wild Northwest Salmon Hash. Salmon and leeks were mixed with crispy hash browns before being topped with runny eggs. The lemon dill sauce was a really tasty touch. Our breakfast came with a large flaky croissant which was so buttery and perfect with the homemade jam it was served with.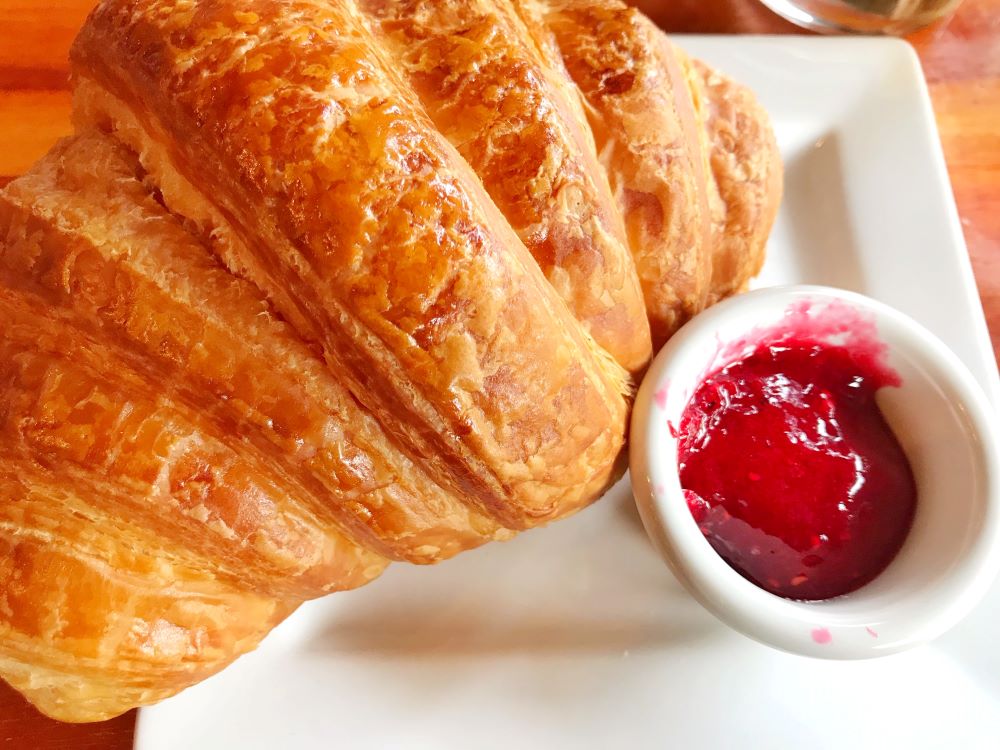 Tov
Portland is known for coffee and although we didn't go to too many coffee shops, we knew we had to check out Tov. This red double decker bus was converted into the cutest little joint.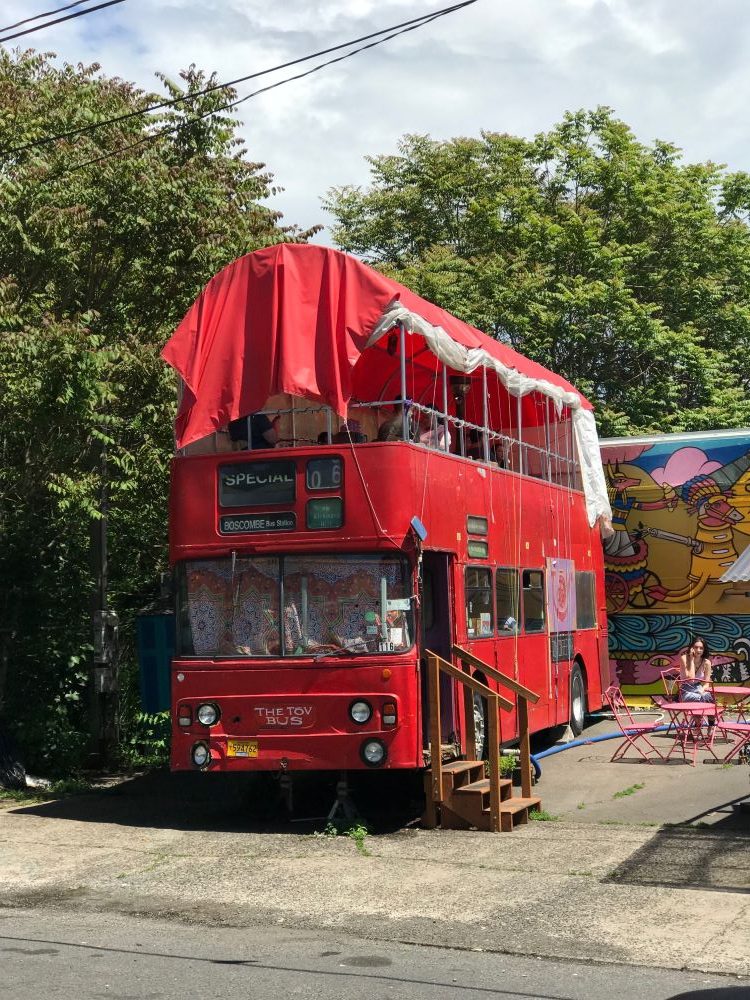 Order on the main level and head on to the second level to enjoy your drink.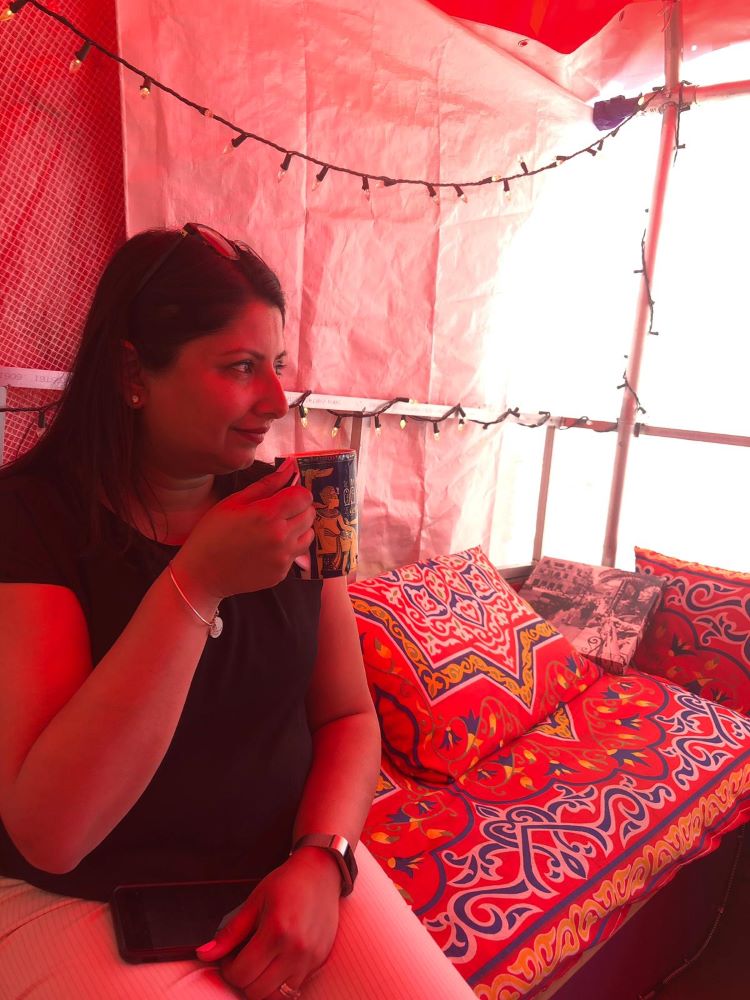 They serve a lot of Turkish specialities. I tried the rose mocha and loved the addition of rose essence to my go-to mocha.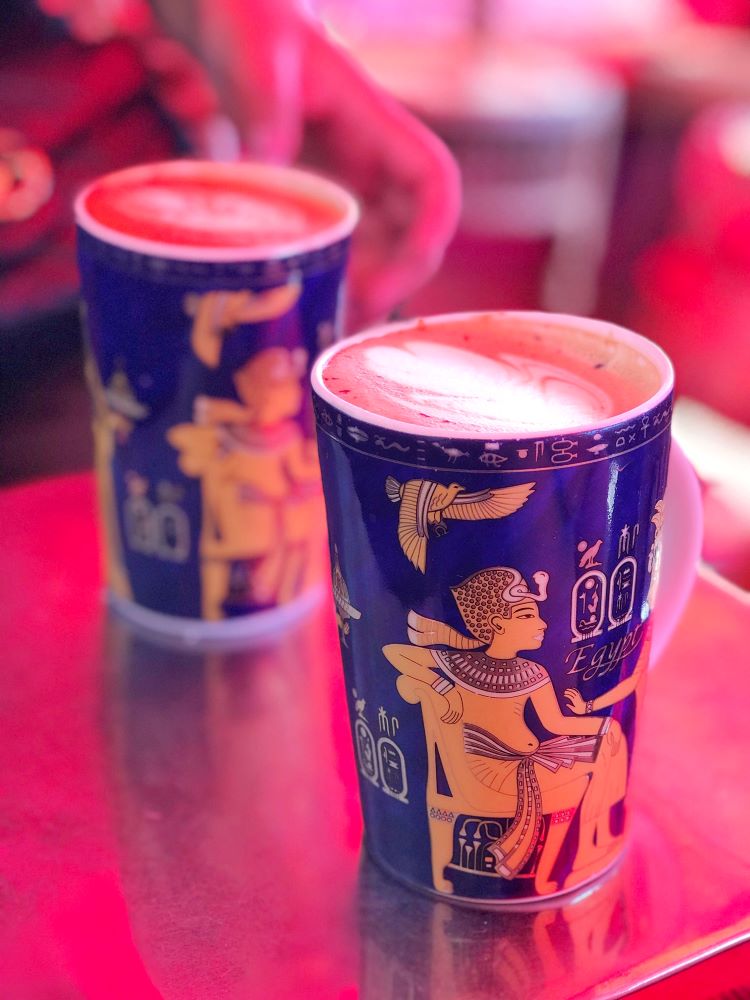 Voodoo
With so many people recommending Voodoo doughnuts, we made sure it was a priority. We drove by a couple of times and there was always a line. A good sign, right?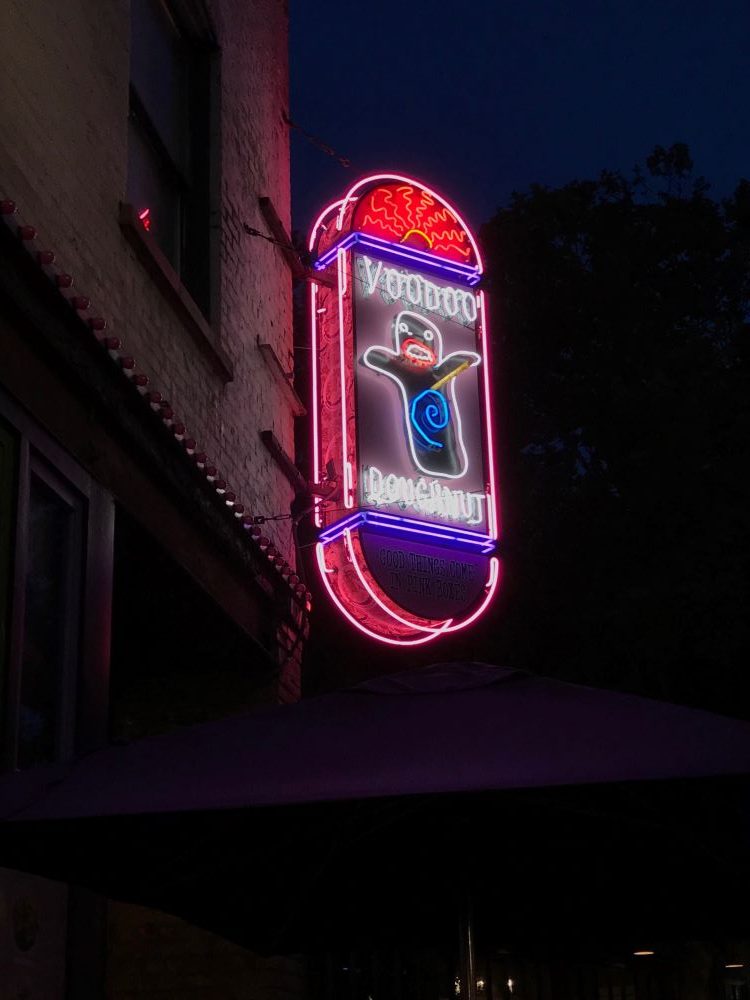 I do hate waiting in line for food but luckily the doughnuts were delicious and worth the hype. Tried The Homer and the Guava Colada, both of which were yeast doughnuts and so incredibly yum.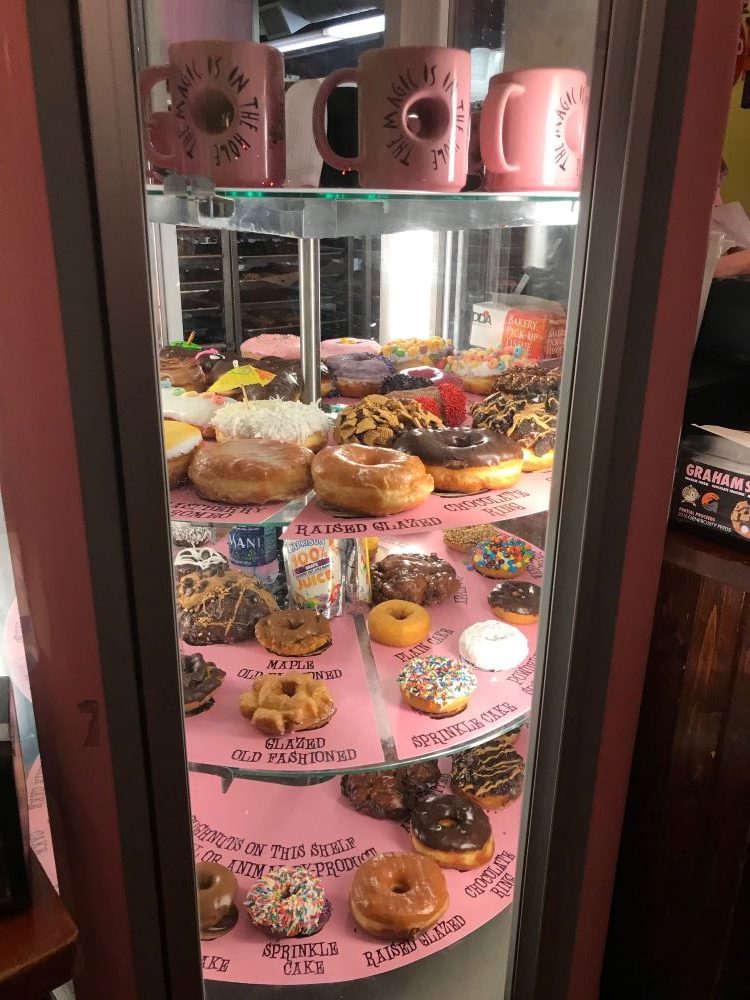 Ice Cream
I suppose ice cream should fall under the eat category, but I think it deserves its own.  After much research, there were two different places that we had to try so we tried them both.
Salt & Straw
If you're looking for an ice cream place with interesting flavours, Salt and Straw is the place to go to. With options that include mushrooms, bbq sauce, and blue cheese, it's definitely out of the ordinary. I sampled the Mushroom Muddy Buddies which actually didn't taste like mushrooms at all. I couldn't commit to it though so happily enjoyed the almond brittle with salted ganache.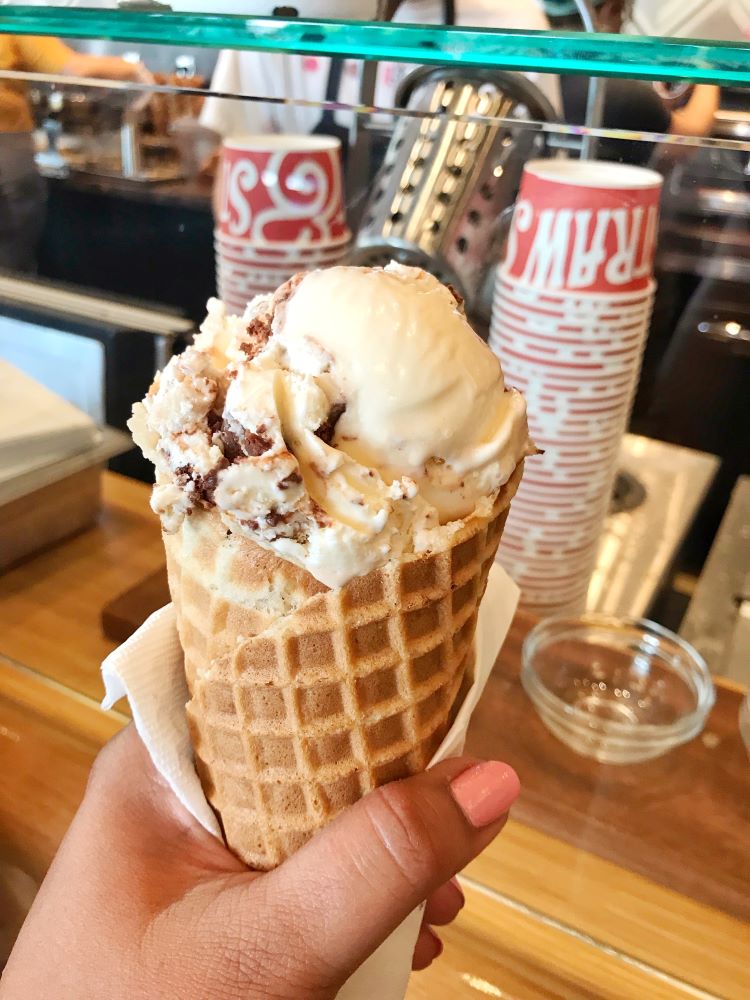 Ruby Jewel
Ruby Jewel is mostly known for their ice cream sandwiches made with cookies. After our filling meal at Lardo, we decided to stick with just an ice cream cone. They had classic flavours and the ice cream was super creamy. Loved the Oregon Mint Flake!
Explore
In between the shopping and the food, we managed to do a little bit of the touristy stuff too.
Mills End Park
Located in downtown Portland, this is the world's smallest city park. The little patch of green is in the middle of a very busy road and there were many like us that ran to the middle for the perfect shot.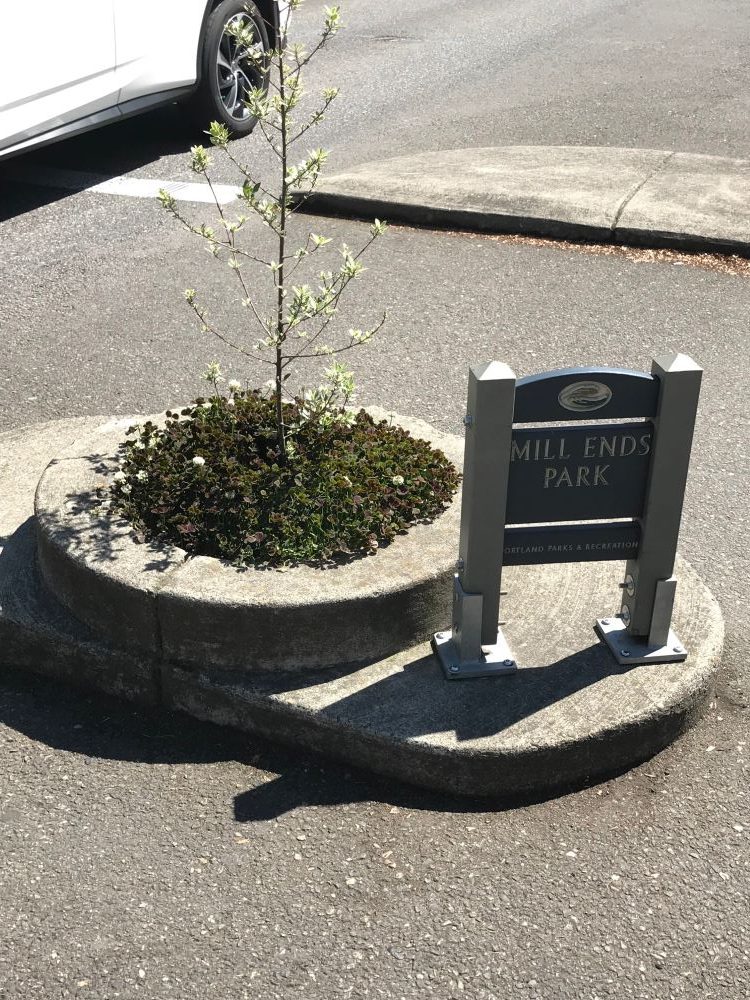 International Rose Test Garden
We may have  been a tad too early to visit the rose garden.  Many roses were still budding but I think it would be beautiful to see later in the summer. Entrance to the garden is free.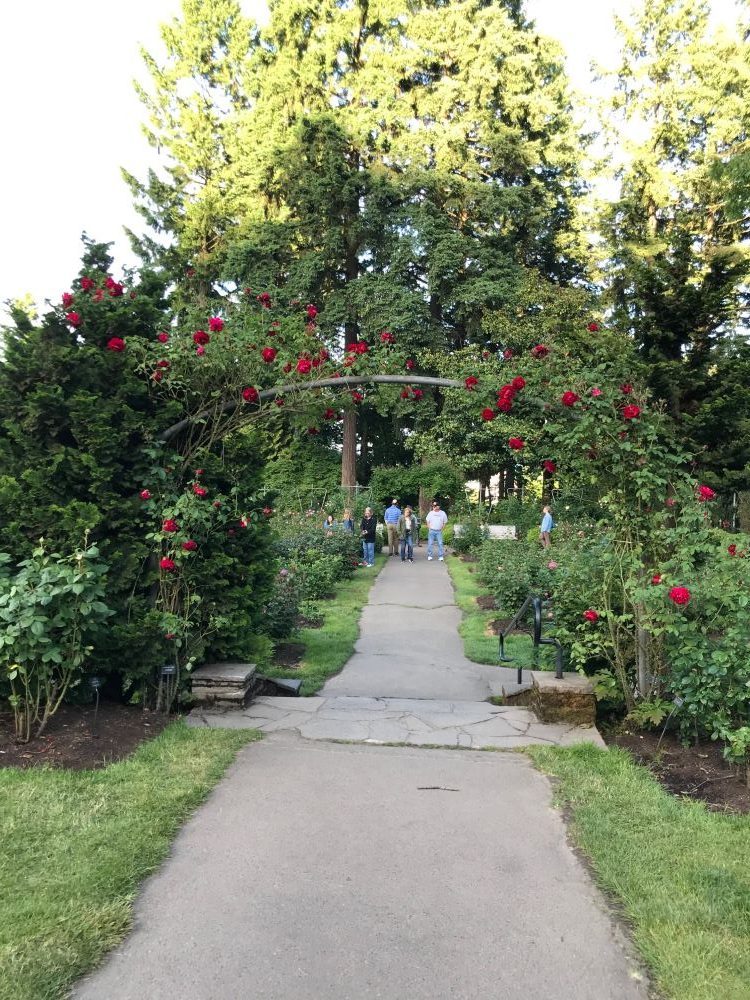 Powell's City of Books
When in Portland, it's a great idea to go visit the largest bookstore in the world. Powell's stocks both new and used books, over a million of them!  The store takes up a whole city block and is very impressive. It would be easy to spend hours here.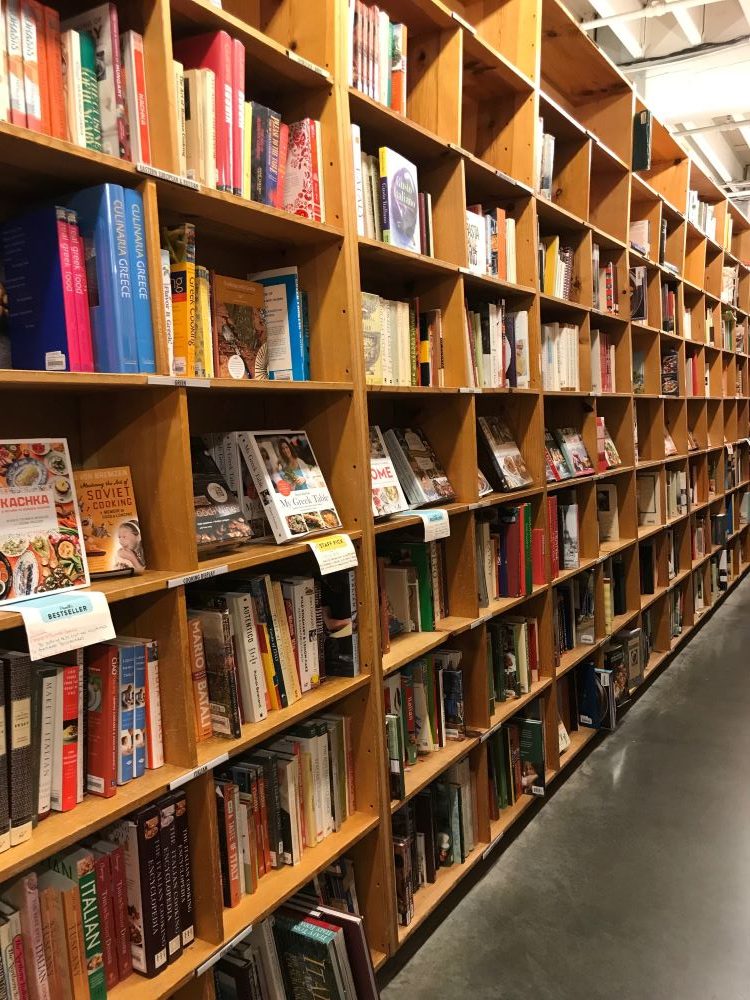 Portland Aerial Tram
If you're looking for an amazing view of the city, take a trip on the aerial tram. You can find the tram at the South Waterfront and a ride to the top takes only 4 minutes.  The cabin is standing room only and fits 78 passengers.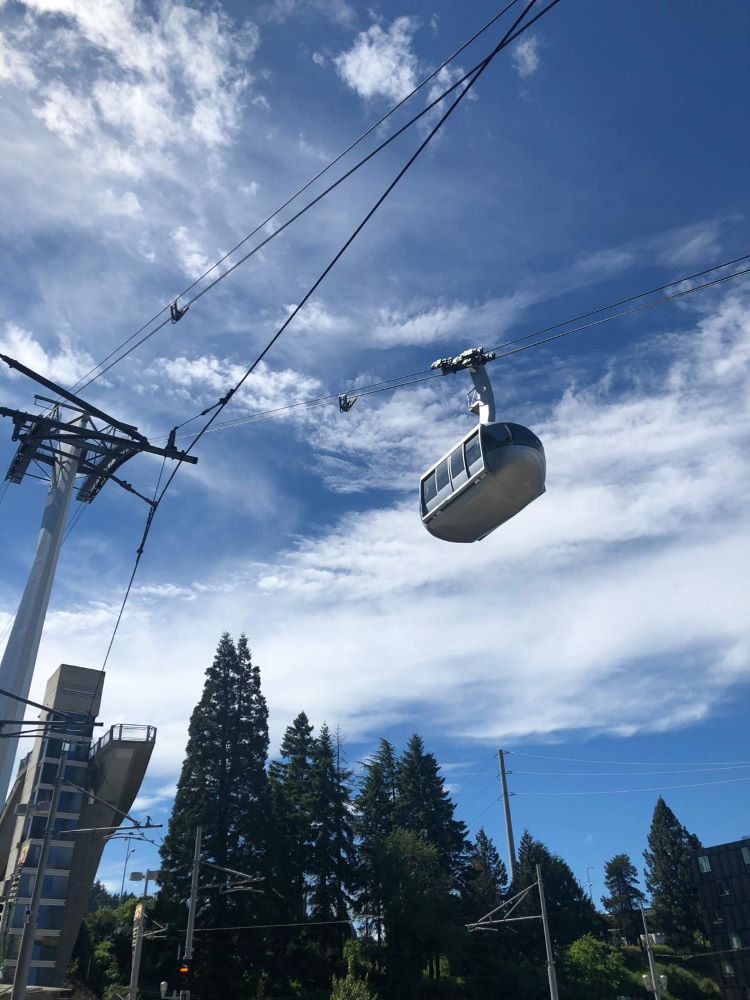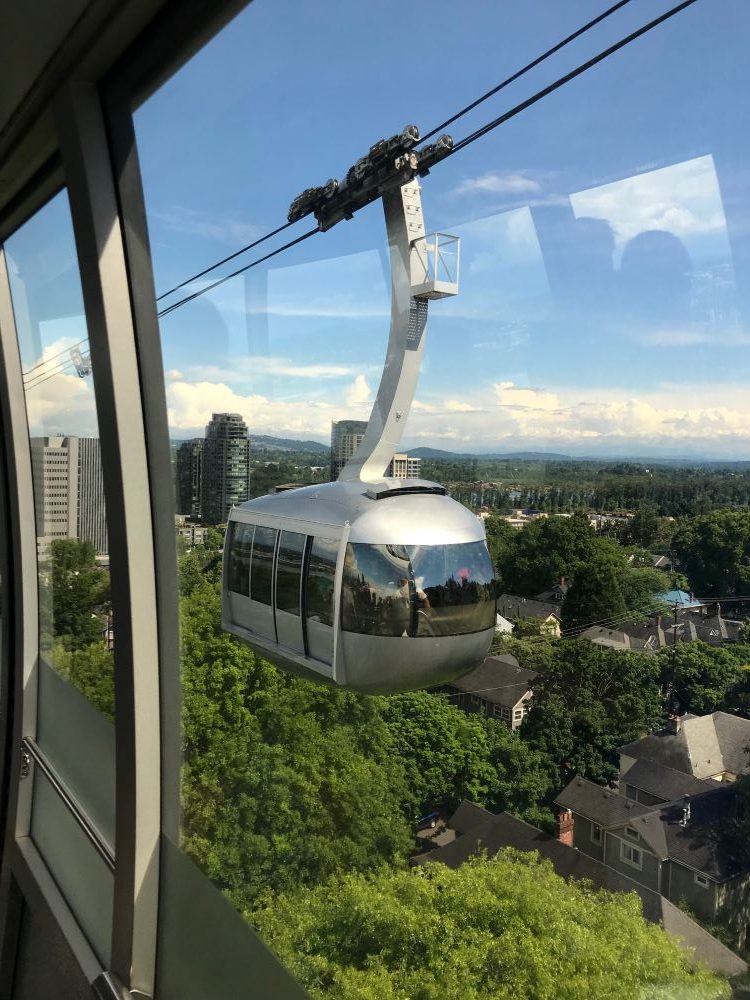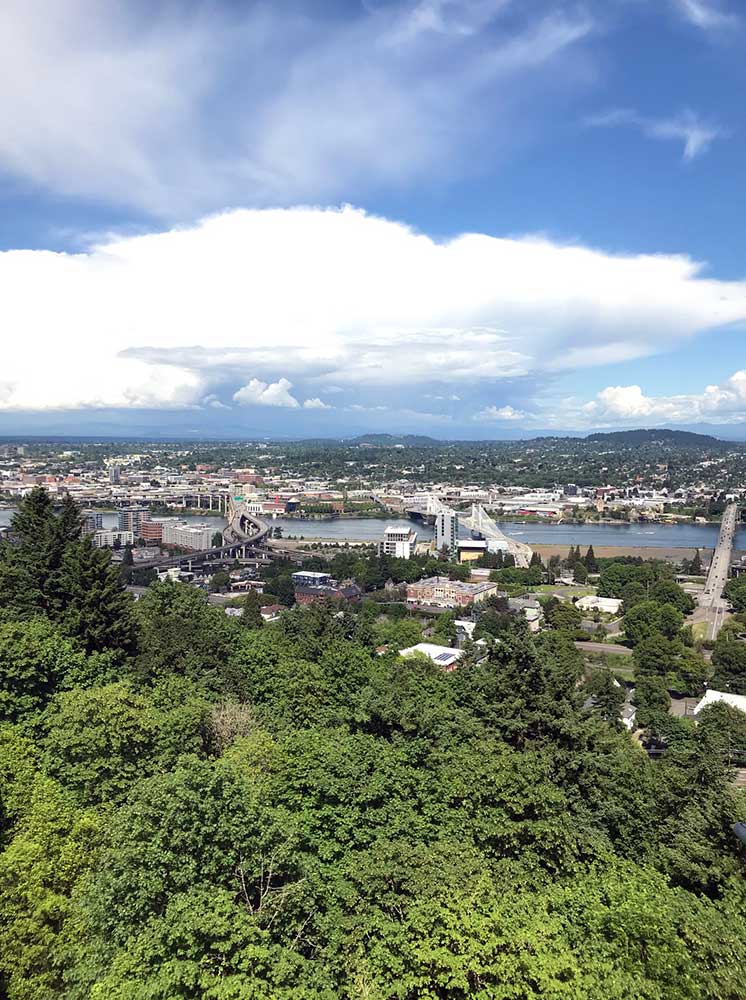 Latourell Falls
Located just outside Portland is the Columbia River Gorge. Located along the gorge, there are many waterfalls that are must-sees. We only had a little bit of time so we decided to just check out one.  Latourell Falls is the first major waterfall that you come to.  It's a short trail to the stunning view.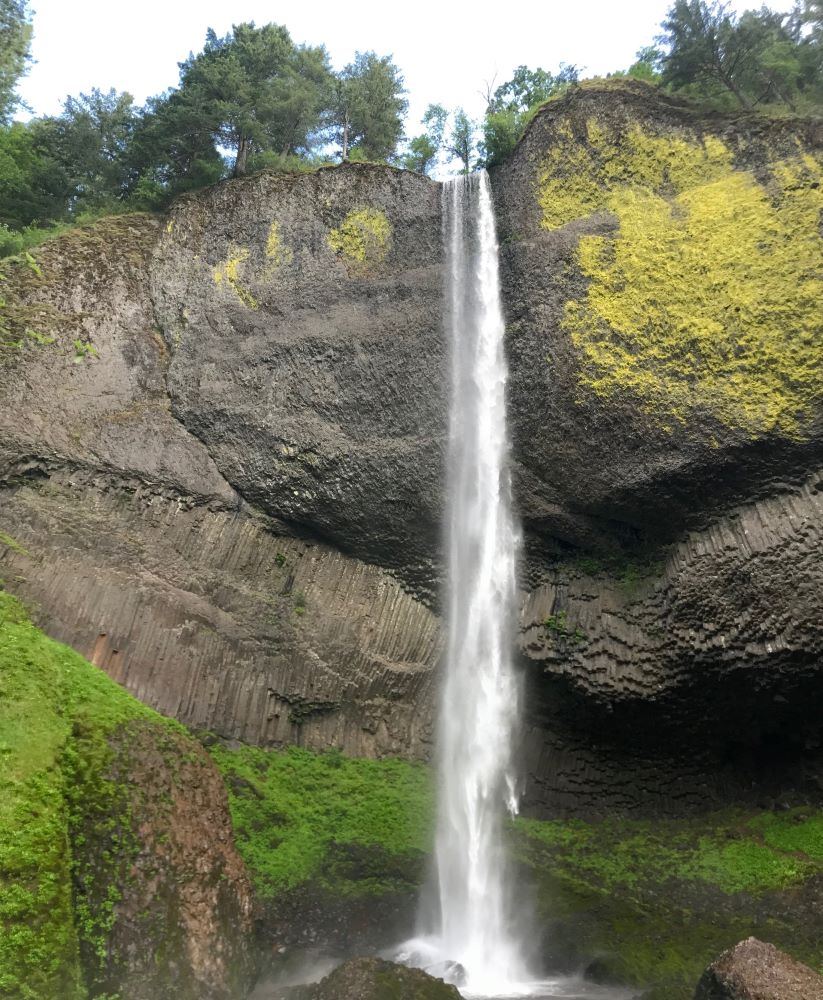 Pin!