Enter to win a medium Springfree Trampoline!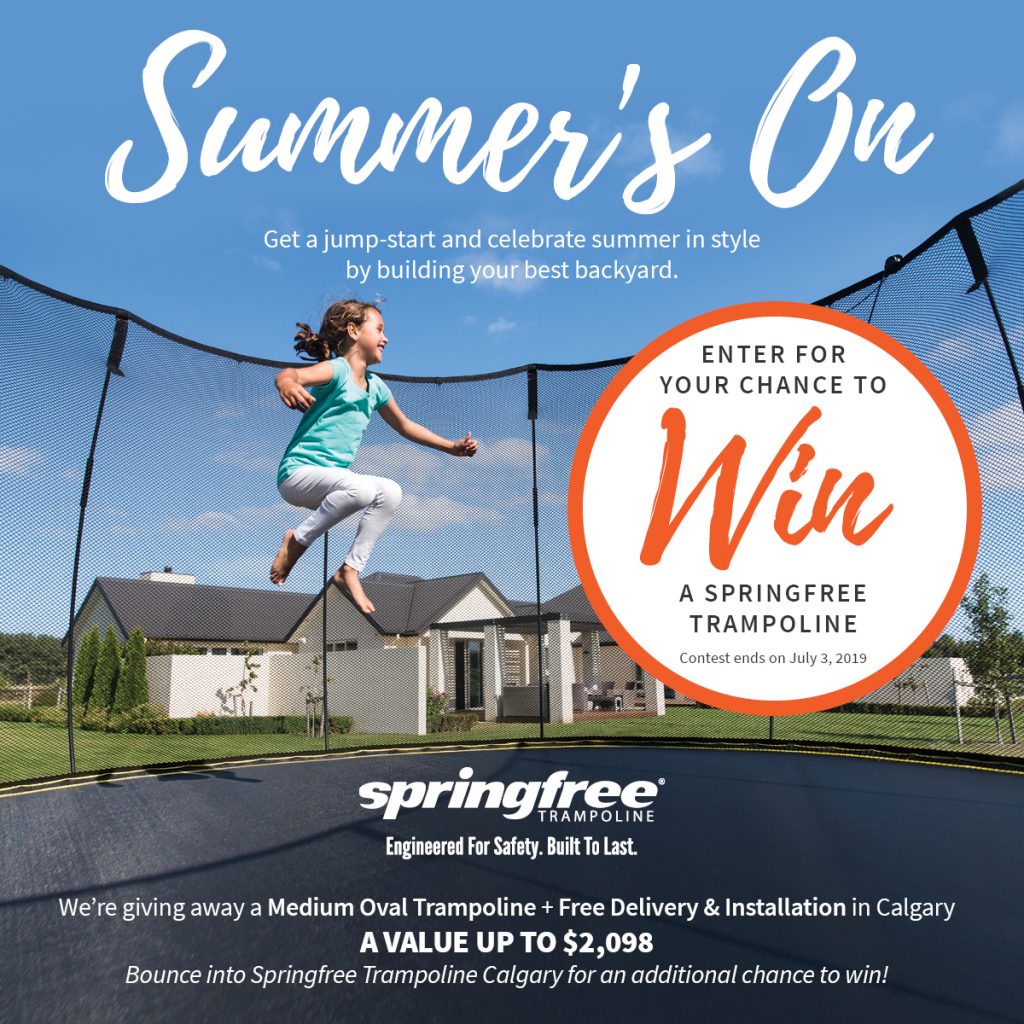 Disclaimer – This is a sponsored post. All thoughts and opinions are my own.
It's summer! What better way to kick off the summer than a chance to WIN a medium oval trampoline plus free delivery and installation. Click here to enter.
It's been two years since we got our Springfree Trampoline and the kids love it now as much as when they first got it. Most times, they will grab the ball and spend a lot of time just shooting hoops in the trampoline. There is also the option to use the Tgoma gaming system. The Tgoma is perfect because the kids can play their games while still getting some exercise!
You can even plan a whole party around the trampoline! We added bubbles to set the mood and the kids took turns jumping in the trampoline, trying to score high points on the Tgoma.
Q has already decided that we will be placing a sprinkler underneath the trampoline on the next hot day we have. What a great way to cool down while have some jumping fun. I can't wait to set up a movie night in the trampoline for the boys.
With so many great ways to use the trampoline, what are you waiting for? Go enter now!