Make pita chips easily at home with minimal ingredients. Golden, tasty and perfect for dipping!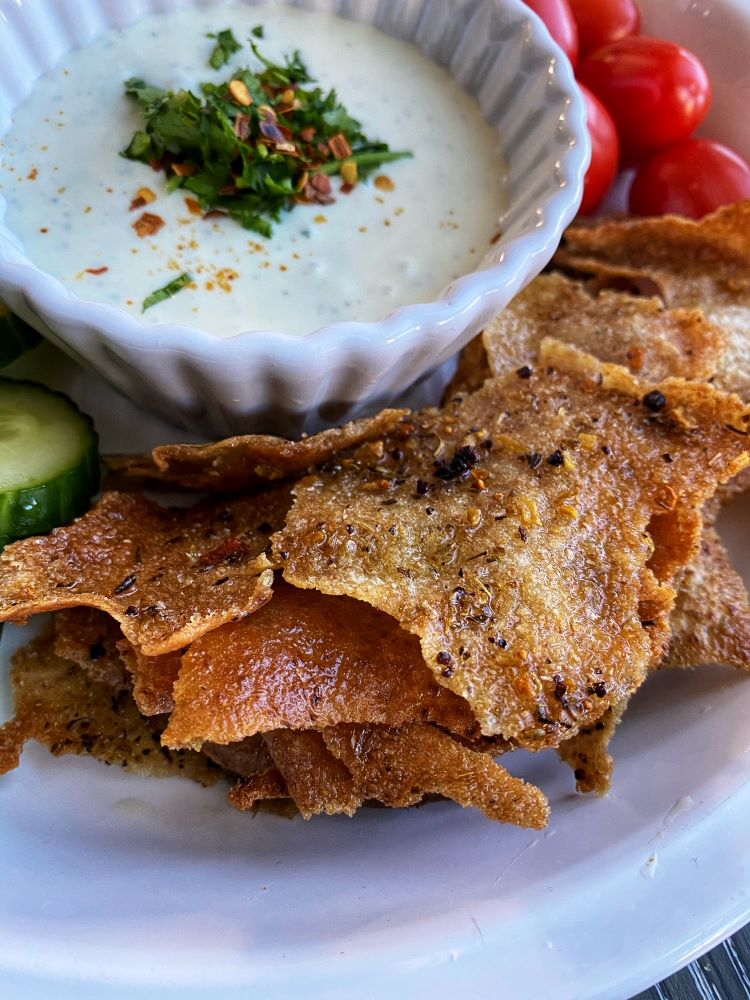 The perfect snack for me would be some really tasty dip. But one thing with dipping is you need the perfect vessel to scoop it up. Pita chips may be my new favourite thing to use.
These are super simple to make. Take a pita, separate the layers and just tear it into pieces. I do love this rustic look. Place it on a baking sheet and drizzle with a little bit of oil. Then sprinkle with your favourite greek seasoning. This is my fave and I use it in many dips. Then bake it at 350 degrees until desired crispness. I love it when its golden brown.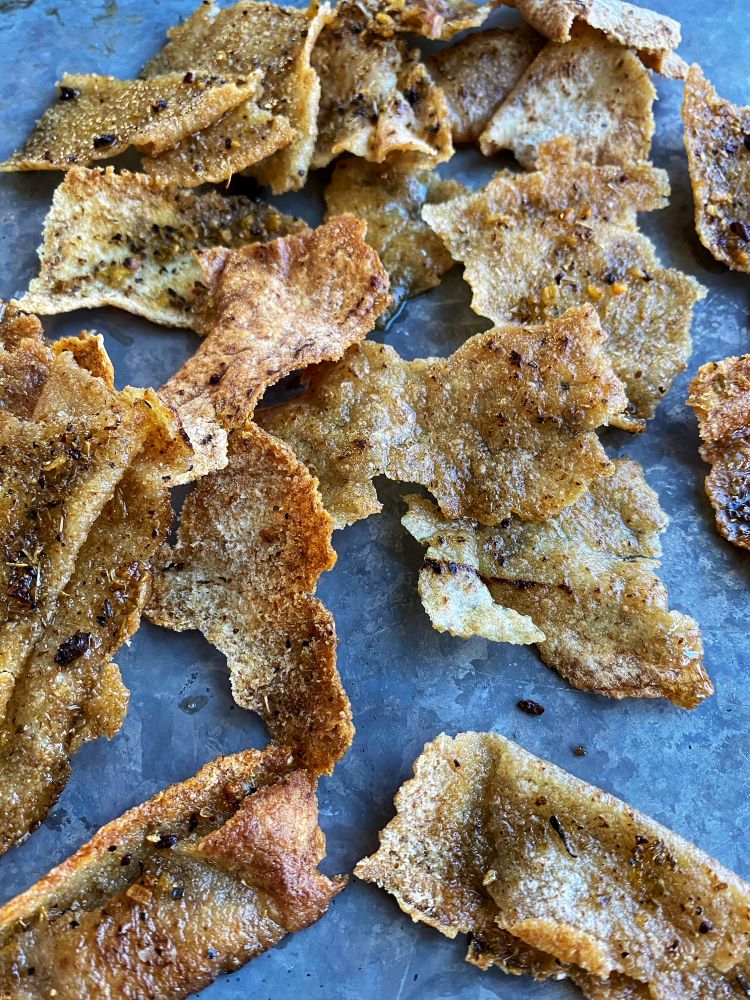 These are perfect with dips or cheese and make the perfect snack. Try these with whipped feta dip, beet hummus or greek and lemon ricotta.