Make veggies less boring with this whipped feta dip. This flavourful, creamy dip is also perfect with crisp pita chips.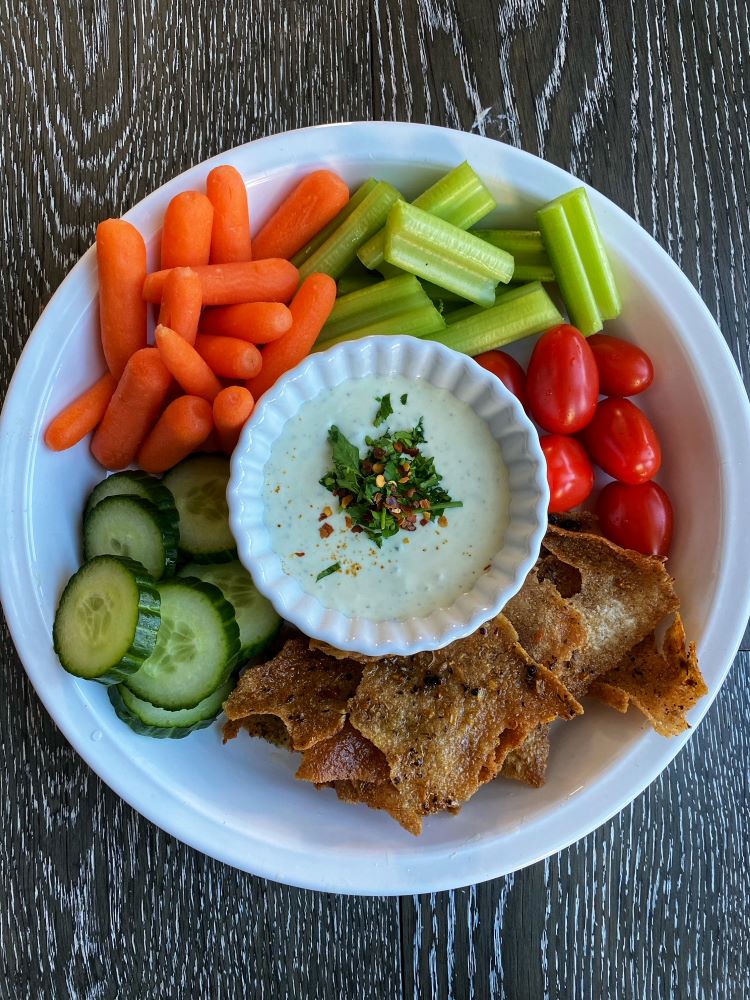 Who's resolutions include eating more veggies? Veggies are easy to eat when in a cooked meal but if munching on them raw, a dip is necessary. I'm sure I can't be the only one who feels this way.
With a couple of tubs of feta in the fridge that desperately needed using up, it was time to do some experimenting. I love dips with garlic and herbs because they just punch up the flavour so much. While the herbs I used were dried, I made sure to add some fresh parsley and fresh lemon juice, just to add some freshness to the dish.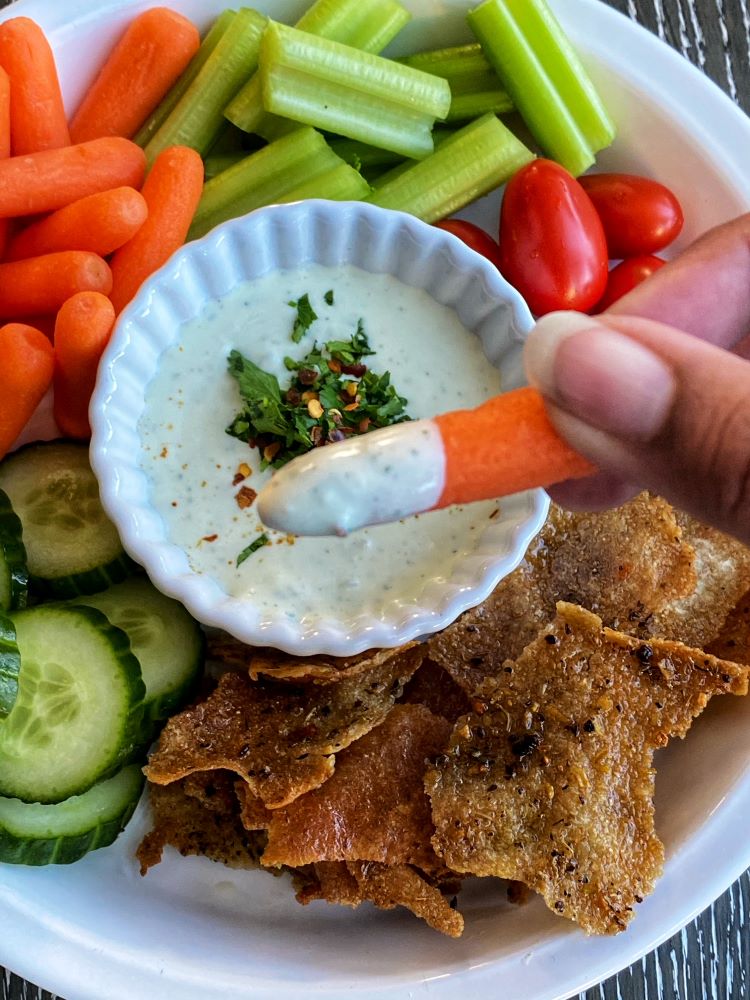 I was initially just going to use sour cream for the dip but the addition of the mayo just makes it a little bit creamier. You can definitely switch out the sour cream with greek yogurt, if that is all you have. For my banana bread, I always switch one for the other and the results are the same.
For a crunchy option to dip into this whipped feta dip, pita chips pair so well. They are super easy to make too.
Ingredients
200 g feta cheese
1/2 cup sour cream
2 TB mayo
1 clove garlic
2 TB lemon juice
1/4 tsp oregano
1/4 tsp dill
1/4 tsp chili flakes
parsley
Instructions
Place all the ingredients into a food processor and blend until smooth.
7.8.1.2
155
https://foodmamma.com/2021/01/whipped-feta-dip/
Love dips? Try these!