Every couple of weeks, I always try and pick up a rotisserie chicken on my shopping trip. The rotisserie chickens are so versatile – you can eat them as is or use the chicken in so many ways. From sandwiches, to soups to stock, one chicken can go a long way!
One way to use the chicken is to make chicken salad. The creaminess of the mayo, the crunch of the green onions and that distinct kick from the Dijon make this the perfect lunch. Sandwiched between bread or scooped up with crackers, its a great way to use leftovers.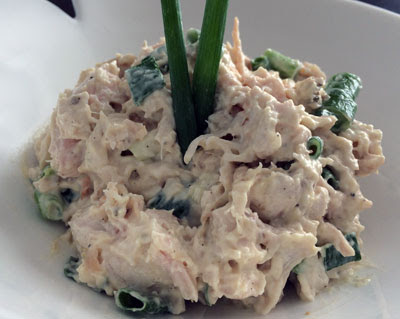 Chicken Salad
1 cup shredded chicken
1/4 cup mayo
1 tsp Dijon mustard
1/8 tsp oregano
1 green onion
salt
pepper
Sweet and simple – put everything into a bowl and mix.