citrus
Bright flavours and a shortbread crust make these buttery lemon coconut bars hard to resist!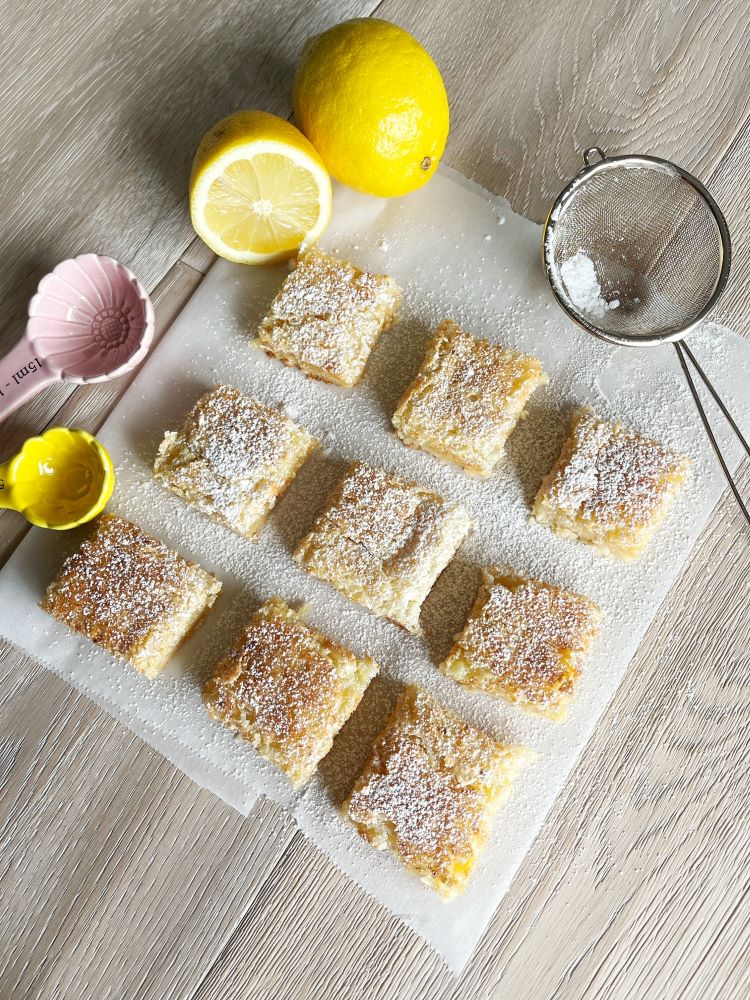 …
Key lime pies are the perfect summer time desserts. Sweet and tart, one bite and I'm reminded of the Florida Keys.
What's even better than key lime pies? Key lime tarts! Who doesn't love having their own little dessert? These silky, citrusy bites are made even better topped with whipped cream.
These are great to whip up when you have company coming since they literally take 5 minutes to prepare.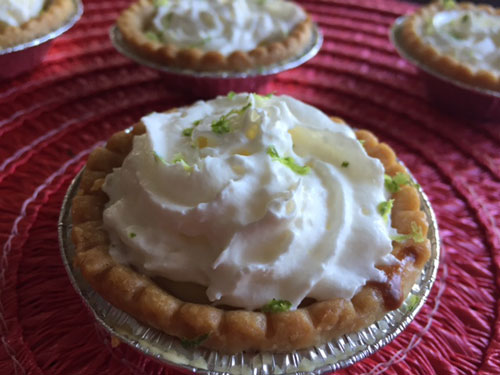 Key Lime Tarts
8-10 frozen tart shells
1/2 can sweetened condensed milk
2 small egg yolks or 1 large egg yolk
1/4 cup key lime juice
Combine the condensed milk, egg yolks and key lime juice and mix until well combined. Pour into the prepared crust and bake at 300 degrees for 20 to 25 minutes. Once cool, refrigerate. Serve with whipping cream. Garnish with key lime zest.
It's the time for giving and there's nothing better than giving something that you have taken the time to make. Around here, we do a lot of baking. From cookies to tarts to Christmas crack, there is something for everyone.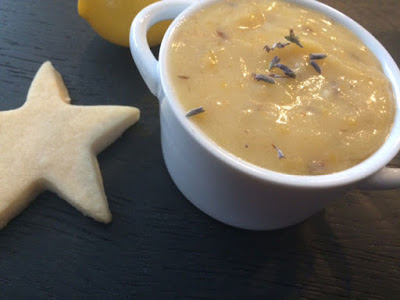 If you're looking for something a little different, this Lavender Lemon Curd is the perfect thing! Lavender and lemon make a great combination and they work well together in this luscious curd.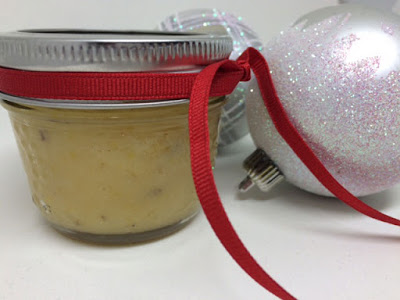 Either on it's own or paired with some shortbread, the floral citrus curd will definitely stand out. We love to eat it with fresh baked scones. This homemade gift is sure to please any citrus lover on your list!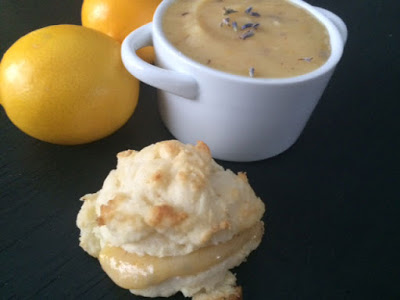 Lavender Lemon Curd
3 lemons
1 1/2 cups sugar
2 tsp lavender
1/4 pound unsalted butter, room temperature
4 extra-large eggs
1/2 cup lemon juice (3 to 4 lemons)
1/8 teaspoon kosher salt
Using a carrot peeler, remove the zest of 3 lemons, being careful to avoid the white pith. Put the zest in a food processor fitted with the steel blade. Add the sugar and lavender and pulse until the zest is very finely minced into the sugar.
Cream the butter and beat in the sugar and lemon mixture. Add the eggs, 1 at a time, and then add the lemon juice and salt. Mix until combined.
Pour the mixture into a 2 quart saucepan and cook over low heat until thickened (about 10 minutes), stirring constantly. The lemon curd will thicken at about 170 degrees F, or just below simmer. Remove from the heat and cool or refrigerate.