When Calgary's new international terminal opened late last year, the new Marriott In-Terminal Hotel also opened. Located between the international and domestic terminals, the hotel boasts 318 guest rooms, Fitness Centre, a swimming pool and Yakima, the hotel restaurant and bar.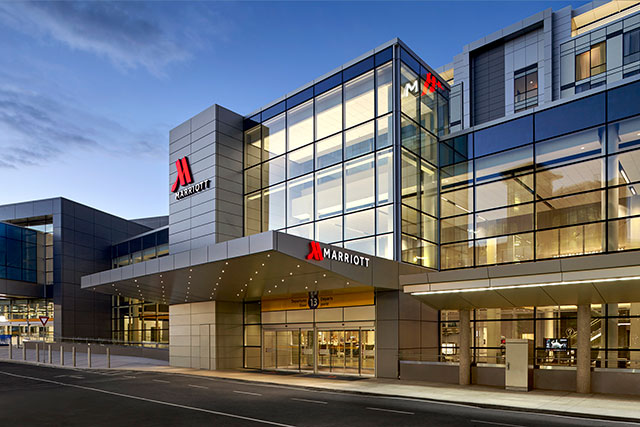 The fact that it's located right in the airport is so convenient, especially for those early morning flights. Last month, when we headed to Cuba, our friends spent the night since our flight was at 6am. Needless to say, we totally wished we had done the same, as we were heading out the door at 3am.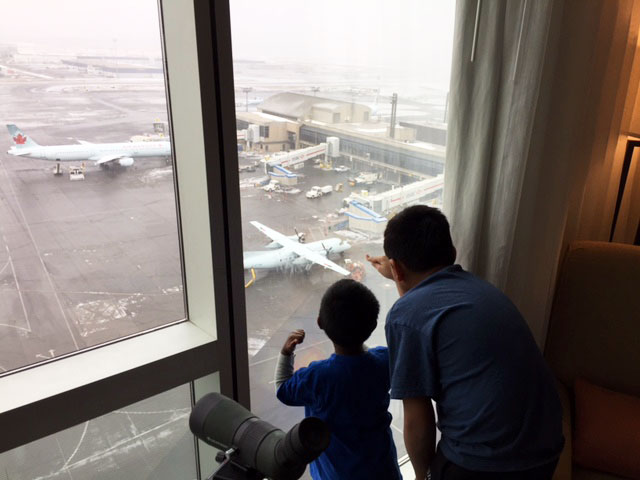 My family and I were invited to spend the night and check out the hotel for ourselves. We jumped at the chance to have a mini staycation, especially since I had checked out the hotel during the opening and loved everything about it.
…