Growing up, we took a lot of road trips. We drove through most of Canada and a lot of the United States, going a different route every summer. Those were some long hours in the car but so many great memories were made. One trip which stands out was one where we drove from Eastern Canada all the way down to Florida. We made a stop in Hershey Pennsylvania and went to the Hershey Factory. Naturally, a visit to a chocolate factory is definitely something this chocoholic still dreams about.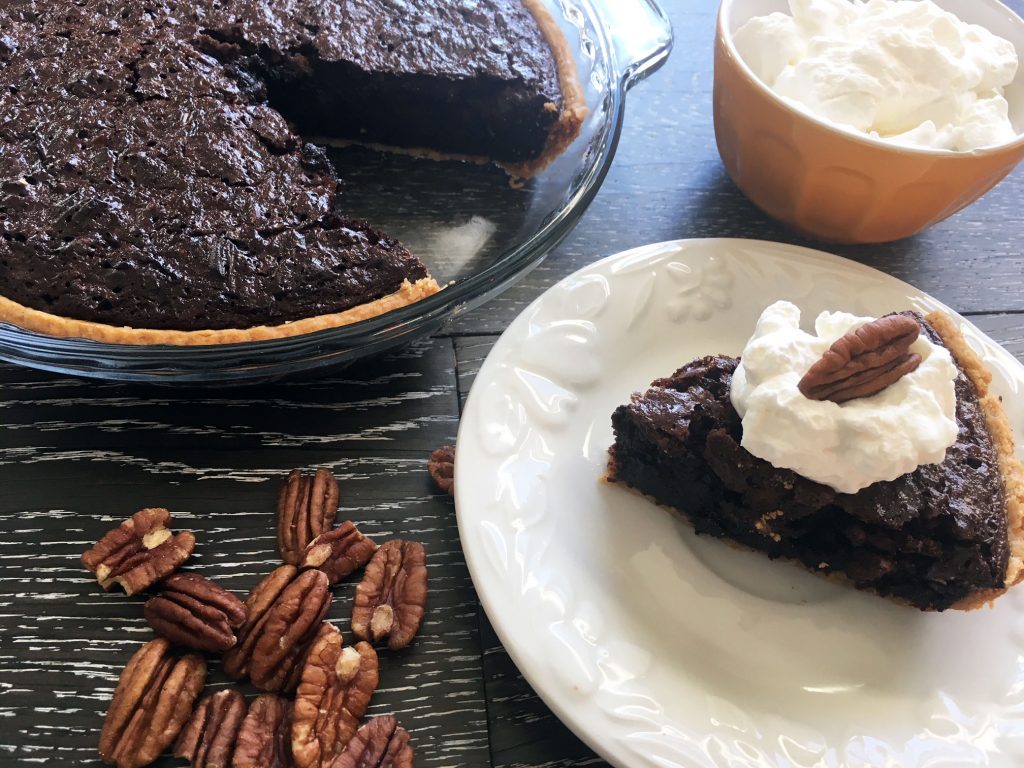 After the tour of the factory, I remember heading to the bakery and enjoying one of the best pies I have ever had – Fudgey Pecan Pie. This pie was chocolately and nutty and rich. Definitely memorable. I decided that this would be perfect to celebrate Pie Day.
Luckily, I was able to find the recipe easily on the Hershey's website. The pie was rich and fudgey and perfect with a dollop of whipping cream. This is how we are celebrating Pie Day…how about you?
Check out these other pie recipes: Peanut Butter Ice Cream Pie, Salted Caramel Chocolate Pie, Nutella Pie, Apple Pie with a Cheddar Crust – enjoy!
Hershey's
Fudgey Pecan Pie
Ingredients
1/3 cup butter or margarine
2/3 cup sugar
1/2 cup cocoa
3 eggs
1 cup light corn syrup
1/4 tsp salt
1 cup pecans, chopped
whipped cream
1 unbaked 9-inch pie crust
7.8.1.2
46
https://foodmamma.com/2018/03/fudgey-pecan-pie/