The other day, on Facebook, I noticed a recipe for cauliflower alfredo sauce. I was intrigued and knew I had to try it. Cauliflower seems to be the "it" vegetable lately, transforming into a variety of things like "bread" sticks and pizza crusts.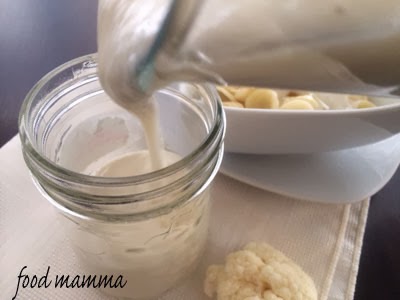 This sauce is super easy to make. In a blender, just whiz together the cauliflower, the water that it was cooked in, some garlic that's been cooked in butter and a little bit of milk and you have a creamy, delicious sauce. I used a lactose-free milk so that the sauce could be enjoyed by everyone.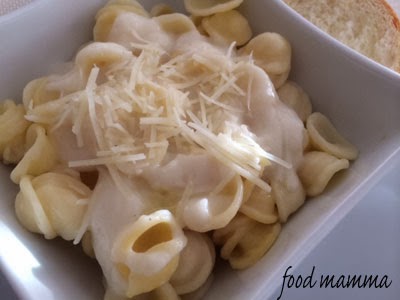 Top the pasta and sauce with some cheese and elevate the dish even further with a drizzle of truffle oil. So divine! It's a perfect dish for Meatless Monday or with some chicken or shrimp.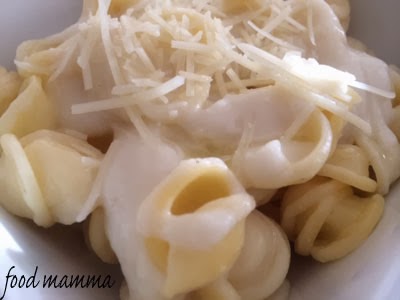 Cauliflower Alfredo Sauce
1/2 head cauliflower
4 cloves garlic, or 2 tsp minced
butter
salt
pepper
1/4 cup milk
Saute the minced garlic in butter over low heat. Cook for several minutes until garlic is soft and fragrant.
Bring water to a boil in a large pot.Add the cauliflower and cook for approximately 10 minutes or until the cauliflower is tender. Using a slotted spoon, transfer the cauliflower to the blender. Add 1 cup of the cooking liquid, the garlic and butter, salt, pepper and milk and puree until smooth.