At our house, we are nuts for nuts. Like all kinds of nuts. One of my favourites though is pecans. I was looking for a way to perk up my salad and thought candied pecans would be perfect.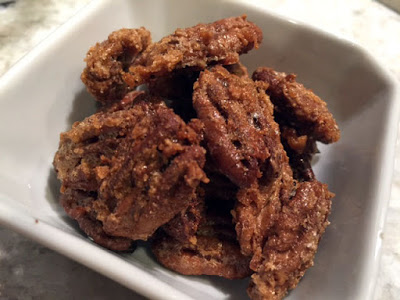 The coating is light and crispy and I loved the addition of the cinnamon and salt. They provided the perfect crunch that I needed for my salad but they were also great for snacking on. These are so good and very addictive. You have been warned.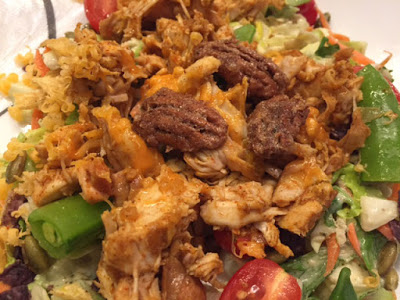 Candied Pecans
1 cup pecan halves
1 egg white
1/2 tsp cinnamon
1/2 tsp salt
Beat the egg white until frothy. Add the pecans, cinnamon and salt and mix until coated. Bake at 300 degrees for 25 minutes.